Inclusive Play Initiative with IPRA

We are excited to announce that we have partnered with Landscape Structures and the Illinois Park & Recreation Association (IPRA) to offer free continuing education sessions focused on Inclusive Play. We have five upcoming CEU sessions throughout the state: March 23rd Collinsville (SIPRA) May 7th Oregon

May 10 Normal

May 14 Hoffman Estates

May 15 La Grange




In conjunction with the education sessions, we are offering IPRA members specially priced inclusive play packages and programming to help bring one of these unique playgrounds to your community. Please contact us for additional details or visit IPRA's Event Calendar to register for any of the education sessions.


Product Spotlight: AquaGather Station
Children of all abilities will love to explore the new interactive AquaGather Station from Aquatix by Landscape Structures! The water table features a central bubbler and pool from which the water overflows into three hexagon-shaped activity tables below. Kids can control the water from each corner of the pool and choose the flow rate and direction for a unique sensory experience.


.


Playground of the Month
Central Park - Wood Dale, IL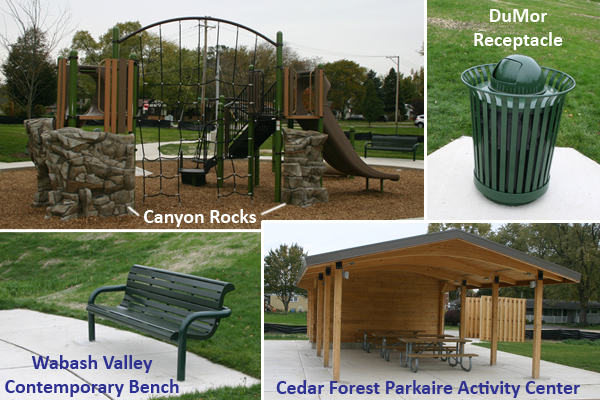 Observations Of Play
Cozy Spot
L

ooking for playground design inspiration? Watch children play.
This section of our newsletter will highlight some common play activities that we have observed and how they can be used to inspire unique playground designs.
With so much excitement on the playground, kids sometimes get overstimulated and need a cozy spot to take a break or just hang out with friends. The Cozy Dome, tunnels, or below-deck spaces such as a table with seats are all great ways to incorporate a cozy spot into your playground design. The SmartPlay: Loft structure for ages 2-5 also features a cozy, home-like interior with interactive activities.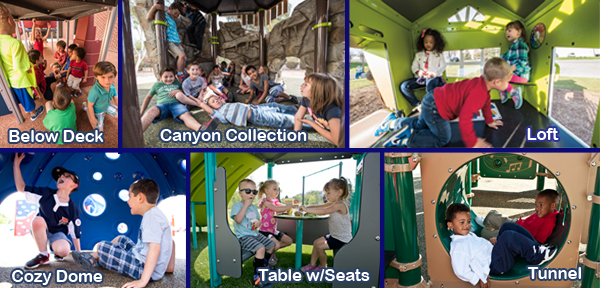 Get social
with us!


Contact us for more information or to request a catalog:

Tel: (708) 579-9055 Email: play@nutoys4fun.com

Playground Equipment • Play Surfacing • Water Play
Site Furniture • Shade Structures • Athletic Equipment