LSI Partnership with KaBoom!
Earlier this month, KaBoom! announced that it selected Landscape Structures as its "Partner in Play" for the next three years. KaBoom! is a national non-profit that is dedicated to developing fun, safe places for children to play, especially in disadvantaged communities. Together, they are expected to develop 400 playspaces across North America during the three year partnership. Read the full press release here.


Product Spotlight: GFRC Sculptures
Looking to add something special and unique to your playspace? Our designers can work with you to make your vision come alive using Glass Fiber Reinforced Concrete (GFRC). As the samples below illustrate, GFRC sculptures are molded into any desired form and then textured and hand-painted to represent realistic items from nature and beyond. Aside from being stunning to look at, GFRC is strong and durable, making it a great material choice for your playground.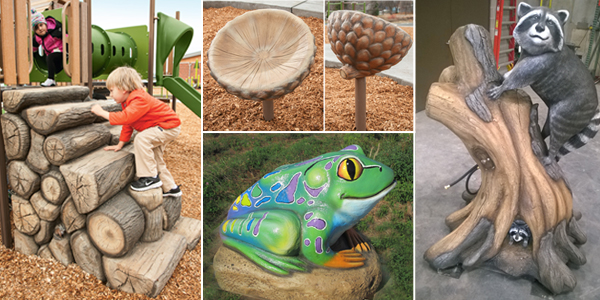 Playground of the Month
Greenbrier Elementary - Arlington Heights, IL

Themed Playgrounds: Farms
Looking for a one-of-a-kind playground? This new section of our newsletter will highlight a different playground theme each month.
From tractors to barns, cornstalks to hay bale climbers, the opportunities are endless with a farm-themed playground! Children will love hanging out with the animals and pretending that they are down on the farm. Spark conversations about farmsteads with a Let's Talk About the Farm panel from Too Small to Fail's "Talking is Teaching: Talk, Read, Sing" Campaign.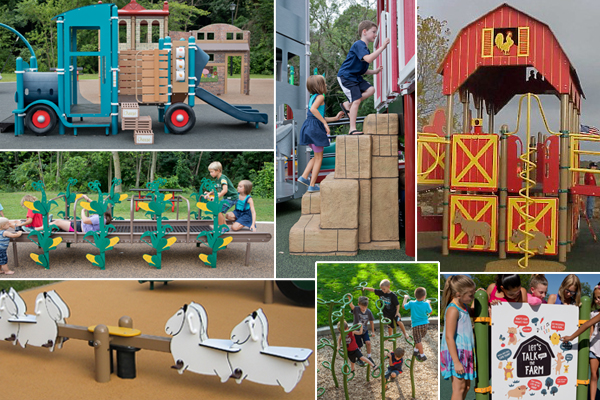 Get social
with us!


Contact us for more information or to request a catalog:

Tel: (708) 579-9055 Email: play@nutoys4fun.com

Playground Equipment • Play Surfacing • Water Play
Site Furniture • Shade Structures • Athletic Equipment