Playground of the Month
Prairie Ridge Park - New Lenox, IL
The new playground at Prairie Ridge Park in New Lenox has a little something for everyone! Kids can climb on up and take a spin on the Global Motion, or jump on the 34' ZipKrooz to sail across the park. They will love exploring the large ramped structure, complete with several activity panels, circuit play, and a double 8' high slide.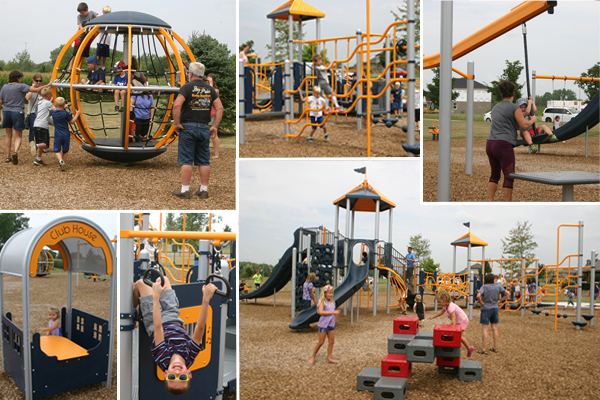 Themed Playgrounds: Trains!
Looking for a one-of-a-kind playground? This new section of our newsletter will highlight a different playground theme each month.
Choo! Choo! All Aboard! Train-themed playgrounds are a kid-favorite and our innovative train designs are sure to spark their imaginations. Grab your ticket at the ticket booth and hop aboard for some whistle-blowing, engineer-steering, wheels-a-rollin', railway fun!