Cedar Forest Products

NuToys is excited to be the new local representative for Cedar Forest Products. Cedar Forest Products has been providing beautifully crafted, high quality park structures for over 50 years. In addition to a full line of pre-engineered wood shelters, they also offer pedestrian bridges, restroom facilities, and bandshells. Explore their website or view all products in their virtual catalog.




Spotlight Product: Global Motion
Liven up your play space with the new Global Motion™ spinning net climber! The double-decker design allows kids to climb and explore the inside or outside, all while rotating at a controlled speed. Comprised of 14 nets, two lower-level entryways, and dual interior seating areas, the Global Motion™ can accommodate several children at once. Learn more or watch the video to see it in action!


Playground of the Month
New Lenox, IL - Firefighters Park
Firefighters Park in New Lenox features a red play fire engine as its centerpiece where kids can pretend they are firefighters at this popular park! The play area has several freestanding play elements like the We-Saw™ and Flywheel Spinner®, and a combination EWF and Surface America poured-in-place surfacing. Designed by the New Lenox Community Park District and Planning Resources Inc.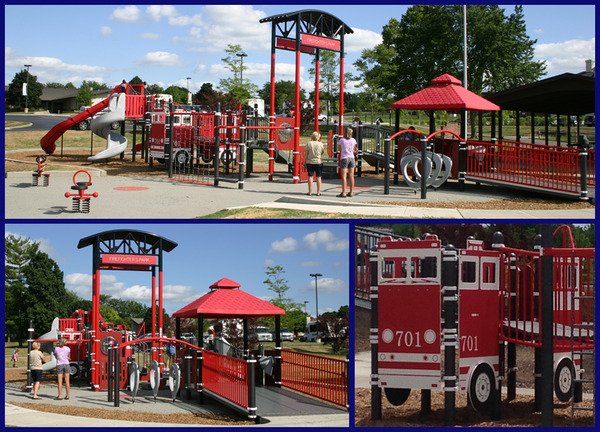 Get to Know NuToys
Visit a Local Park!
It's summertime and the perfect time to visit one of our local parks! Use the Visit a Playground feature on the Landscape Structures website to find one near you.



Get social
with us!


Contact us for more information or to request a catalog:

Tel: (708) 579-9055 Email: play@nutoys4fun.com

Playground Equipment • Play Surfacing • Water Play
Site Furniture • Shade Structures • Athletic Equipment