It's Just More Fun!

Playgrounds in the News


In July the summer finally heated up and so did playground news from around the area. Check out these highlights!

Spotlight Product: Surfacing Graphics

Hopscotch Game

Community or School Logo

Theme Images

Four Square Game

Color Shapes to Guide Play Traffic

Custom Design to Mirror Equipment or Landscape

Playground of the Month
Northbrook, IL - Allstate Little Hands Child Development Center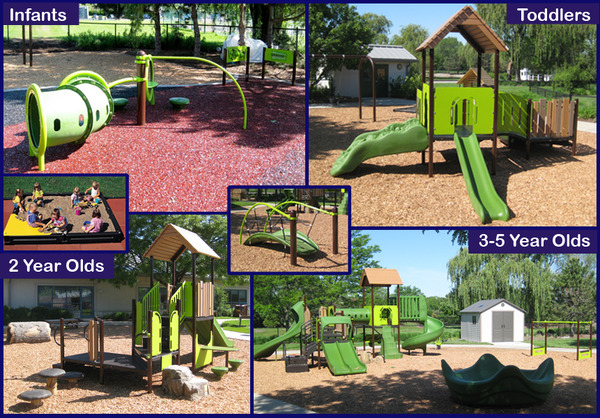 Get to Know NuToys
Janet Folkerts - Today is my Birthday!
Position: Project Manager
Years at NuToys: 19 Years
Contact: janetf@nutoys4fun.com
Playground Fun: I love doing quotes and orders for replacement parts; it's like a puzzle figuring out the correct parts needed! It has also been fun to watch products change and more colors become available over the past 19 years.
Random Fun Fact: I truly love horses and currently have three of them. I am a member of the Will County Trail Riders Association.

Get social
with us!


Contact us for more information or to request a catalog:

Tel: (708) 579-9055 Email: play@nutoys4fun.com

Playground Equipment • Play Surfacing • Skateparks
Site Furniture • Shade Structures • Athletic Equipment