Autumn Scholarship Auditions
Saturday, September 8, 2012 2:30 pm
Seeking Dancers ages 16 and up for Full Scholarship, a work/study program
Come prepared to learn a contemporary and hip hop combination.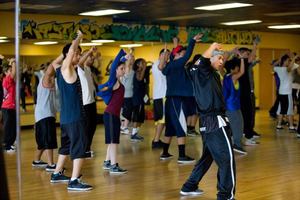 http://www.cultureshockdancecenter.com/content/autumn-scholarship-auditions
Salsa and Urbanelectro begin 4 week progressive sessions September 6th.
Thursday nights are heating up!
Salsa On1 at 6:30 pm
Urbanelectro at 7:30 pm
Both are taught as four week progressive courses by Christian McCullen.

Salsa On1 (Beginner Level) is designed for anyone that wants to get on the floor dancing Salsa with confidence. Four week session price: $45

Urbanelectro is something completely new. It is a fusion of popular styles, including Shuffling, Slide/Glide, House and Jumpstyle. Dance solo or with a partner to your favorite electronic beats including House, Trance, Dubstep, and Electro.
Four week session price: $45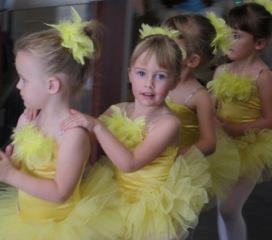 CSDC welcomes Dance To EvOLvE!
Dance To EvOLvE is excited to bring tiny tot ballet and tap classes to Culture Shock Dance Center starting Tuesday, September 4, 2012.
Our highly trained teachers specialize in teaching dance goals through imagery, props and fun...we love working with this age group! Various classes offered for 2-5 years. Take A Trial Class!
Schedule- Tuesdays starting September 4th
Tiny Movers Tap/ Ballet (3-4 yrs) at 9:45 am
Magical Munchkins Tap/ Ballet (2-young 3 yrs) at 10:45 am
Pre-Star Shiners Tap/ Ballet (4-5 yrs) at 11:35 am

Dance To EvOLvE is and independently run program. For more information or to enroll please visit
www.dancetoevolve.com
or call 858-876-LEAP (5327).

Dance To EvOLvE
Our Knowledge. You Choices. Their Fun!
September, 2012
Session A youth and Teen Classes begin NEXT WEEK!
Beginning week of September 4-10, 2012
For ages 5&6:
Youth Hip Hop Level 1, Mondays at 5:30pm w/ Maria Esparza
Youth Hip Hop Level 1, Saturdays at 10:30am w/Marco Herrera

For ages 7-12:
Youth Hip Hop Level 1, Mondays at 4:30pm w/ Eddie Madueno
Youth Hip Hop Level 2, Mondays at 5:30pm w/ Eddie Madueno
Youth Break-dance, Thursdays at 5:30 pm w/ Dyno Rock
Youth Hip Hop Level 1, Thurs at 5:30pm w/ David "Darkie" Simmons
Youth Hip Hop Level 1, Saturdays at 11:30am w/ Rachael Macario
Youth Hip Hop Level 2/3, Saturdays at 1:30pm w/ AJ Jimenez

For Teens (13-18):
Teen Hip Hop, Wednesdays at 4:30pm w/ Sherman Shoate

No registration Fees- Session fee- $90
Sessions are one class a week for 8 weeks
(Monday classes will be a 7 week session at $78 because Studio is closed Monday, September 3rd, Labor Day.)

These classes will perform in CSDC's Cabaret Night at UCSD Mandeville Auditorium, November 10, 2012. Save the date!
Class size is limited and classes will fill up. Early registration is strongly recommended.
Culture Shock Dance Center
will be closed on Monday September 3, 2012 in observance of

Save the date- Saturday, September 15, 2012- Nine years and counting!!