Winter into Spring 2018
renewing from the ground up, deepening our roots,
enriching the ground for creativity to come…
credit animation image by David K, of Esme, Ciera, Artson, Fernando and Kenny indigenizing the urban streets of the Mission in Yelamu (aka San Francisco)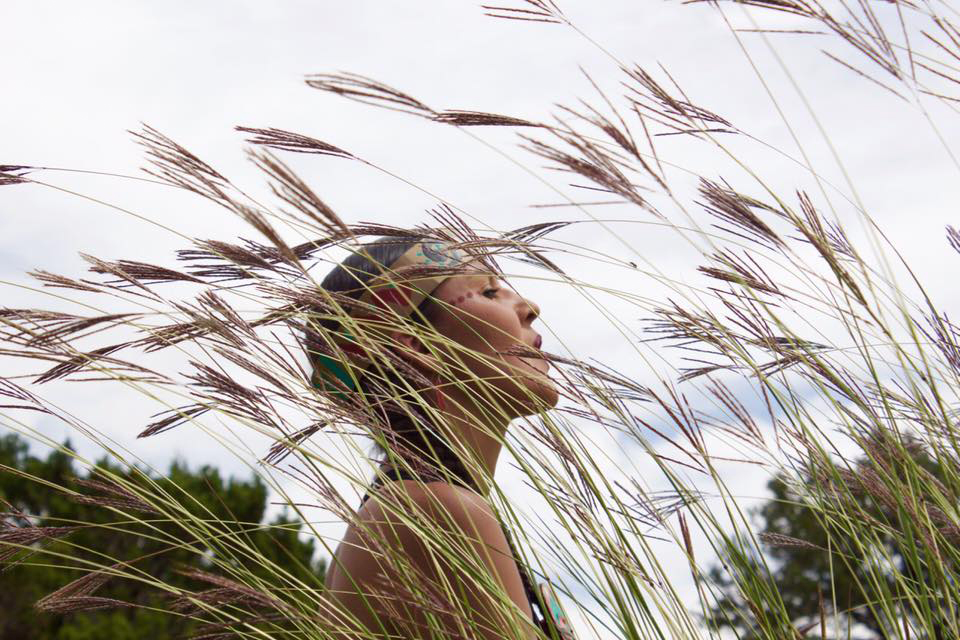 photo of Cultural Artist Ambassador Sandra Lamouche of Cree First Nation, by Ahjo Sipowitz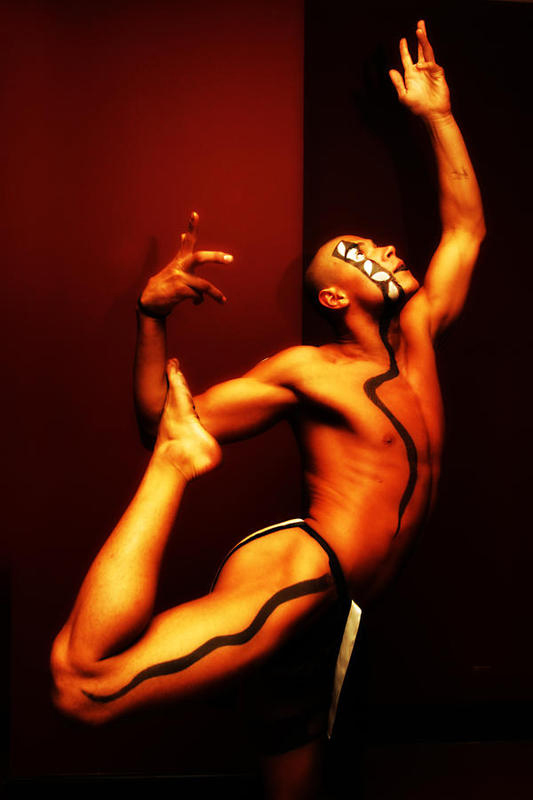 photo of Alejandro Meraz by Larry Price, from our first dance film with Blackhorse: La Renaissance Indigene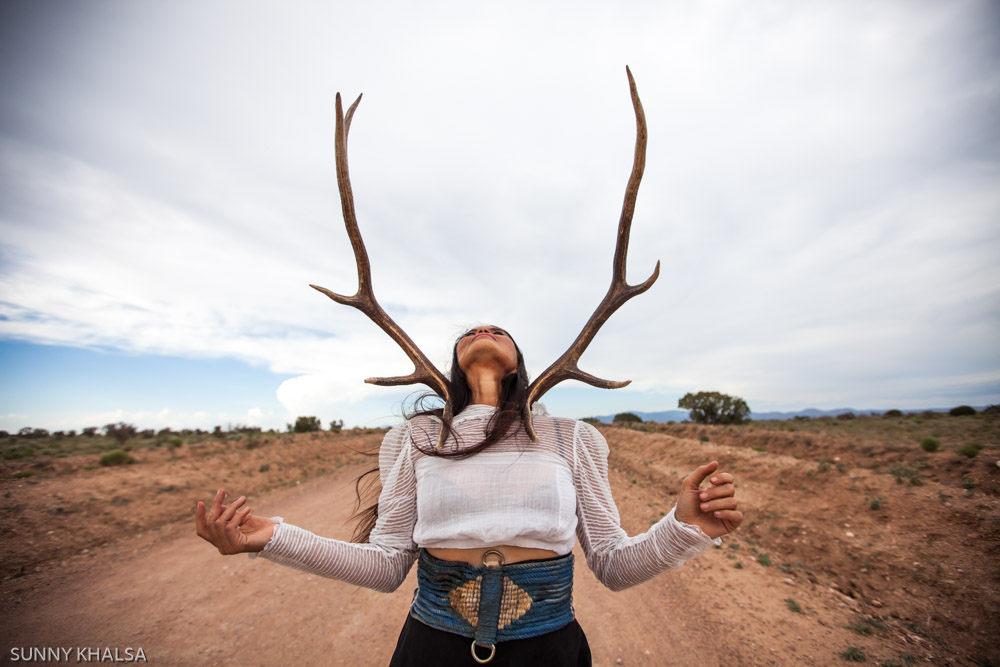 "Thinking about this year ahead during the dreaming moment of January's new moon, I am astonished at the collective resilience of the planet, its people, and particularly indigenous people, whose identities and experience inform the efforts of Dancing Earth. We face challenges on many fronts and I'm looking to lay a solid foundation for Dancing Earth's continued growth and evolution. As we reflect on accomplishments of 2017, ending the year performances in December in Yelamu (aka San Francisco) and Mexico, I am deeply grateful for the seeds of hope that find root and blossom through our dancemaking …

We, you, us - our ever growing circle of Dancing Earth, is looking ahead to an exciting year where our movement will embody our vision for the future through the vital ritual of dance theater."
- Rulan Tangen
THIS YEAR WE ARE
SO EXCITED ABOUT
GROUNDWORKS: The Re-Storying
Supporting lead cultural artists from Pomo, Ohlone and Wappo First Nations, in community engaged cultural sustainability and creative collaborations, incorporating supportive new media innovations with collaborator Ian Garrett (who met Rulan through the Center for Sustainable Practices in Art). The collaboration with Garrett will result in an app that allows the sharing of stories among indigenous people. Tradition and the 21st century meet. Watch this space for more details as the project goes forward.
7th Annual Summer Institute
We are in active planning stages for our 7th Annual Summer Institute in New Mexico, with international dance artists being invited from Indigenous communities of Australia, Guahan, Saami territory, New Zealand, Canada and First Nations across the USA.
DOCUMENTARY
The editing process is moving forward for an innovative Dancing Earth documentary film with LarryBlackhorse Lowe.
STAY TUNED FOR EXCITING NEWS OF A SPECIAL NATIONAL HONOR FOR OUR DIRECTOR IN THE SPRING!!!

COMING SOON

Rulan is honored to co-choreograph a project with Christal Brown and students at Middlebury College in Abenaki territory (Vermont) where Rulan began by inviting Chief Don Stephens to instigate cultural protocols of welcome to Abenaki land (done for the first time in collective memory. Here is the link for our Vermont friends to attend

.



Rulan also participated in roundtables of advocacy for the advancement of Indigenous performing arts at the Association of Performing Arts Professionals conference in New York City.

In February, she visits Vancouver for a collaboration with Yvonne Chartrand and Vni Dansi about Michif plant medicine knowledge with work in progress to be shown at Talking Stick Festival

.
| | |
| --- | --- |
| | photos from Talking Stick 2012 |
'



coming up in the BAY AREA



December's performance: "500 Years of Treaty Making" was incredibly gratifying. Working with our Bay Area collaborators is always powerful, and this spring we will move into the exciting of community engaged cultural research and creative collaboration for our California project of Groundworks: The Re Storying.

In January , the new semester of dance classes for youth began with our associate training program of Cuicacalli Escuela at the Brava Theater in the Mission district of Yelamu (San Francisco)




and BAY AREA ART ALERT!



Bay Area friends, please experience this powerful work by Zoe Klein, a work partially incubated and explored during Dancing Earth's 2017 Summer Dance Institute ... Growing the canon of Indigenous contemporary dance as a forceful movement!

She is getting ready to birth "Born, Never Asked."
Feb 2-4 2018 Dance Mission Theater. Get your tickets!
coming up in
NEW MEXICO

Classes begin in January for our in school Cultural Creative Movement program at Keres Learning Center on the Cochiti Pueblo of New Mexico

Natalie Benally and Talavai Denipah Cook represent Dancing Earth at the Creative Facilitation session at the Academy for the Love of Learning, for a participatory process with cohort to delve into the question: "How can we develop a framework for creative facilitation and social change practice that strengthens the field statewide?"




PROUD CONGRATULATIONS TO COLLEAGUES



To poet Kim Shuck for being designated San Francisco's Poet Laureate. San Francisco Mayor the late Ed Lee appointed Castro-based poet Kim Shuck in June to serve as San Francisco's next Poet Laureate. Shuck, 51, is the seventh poet to be selected for the position, and the first person of Cherokee descent to receive this honor.

To Rafael Jesús González, our beloved mentor and advisory board member, for being designated in September as the first ever Poet Laureate by the City of Berkeley Mayor Jesse Arreguin.
---
WE REFLECT ON 2017
an
INCREDIBLE YEAR
with
INNUMERABLE HIGHLIGHTS INCLUDING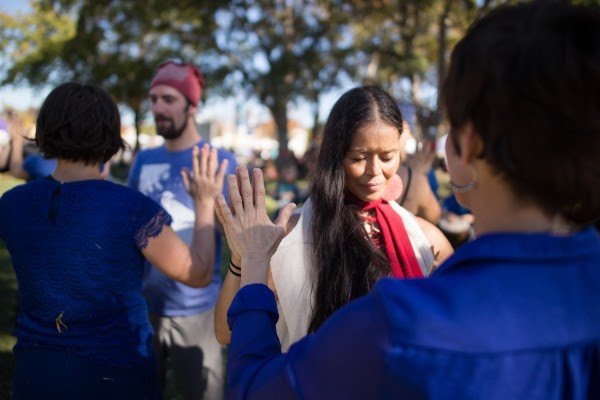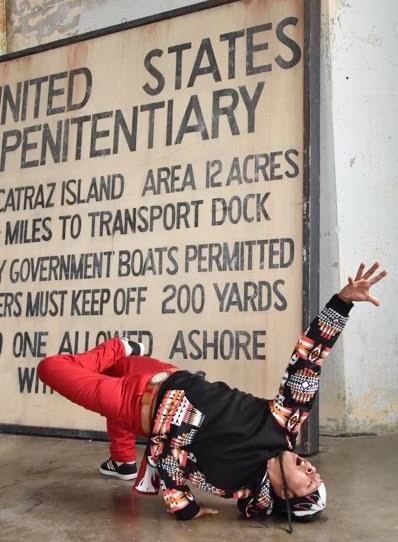 in

CALIFORNIA
500 YEARS OF RESISTANCE performance with Cuicacalli dancing
at the 48th
Anniversary of Alcatraz
Yerba Buena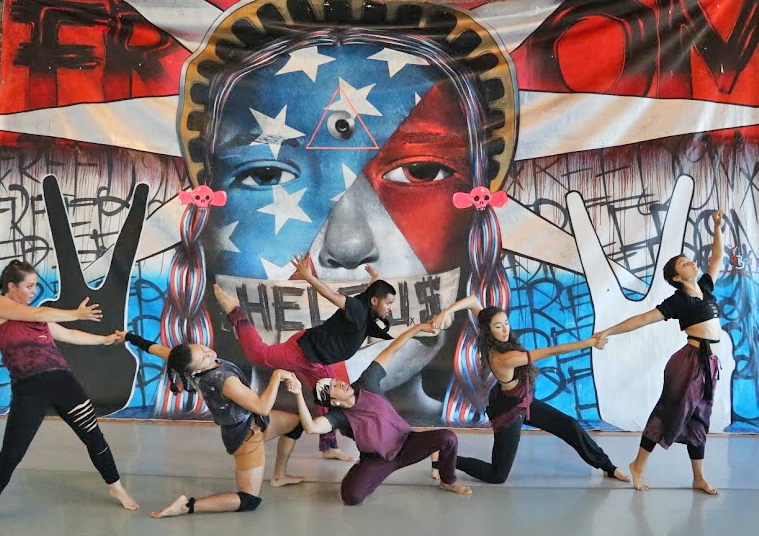 Gardens Native Arts Festival
D.I.R.T. - Dance In
Revolting Times Festival
Honor Native Lands initiative
MOMB :
Movement Of Movement Building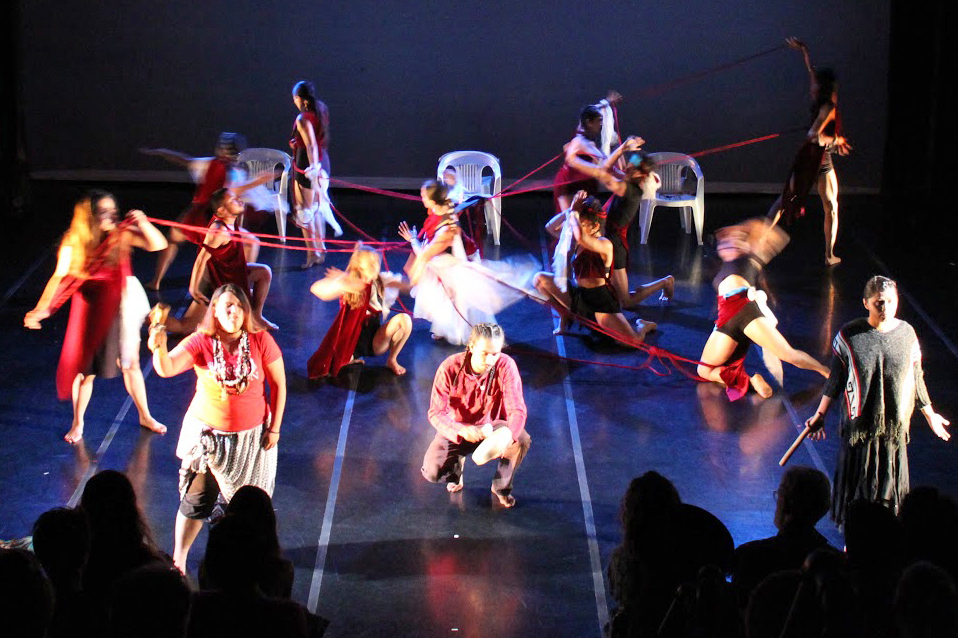 Workshops in Dance Mission

Invoking the Pause gathering of cohort of Trailblazers of Climate Change strategies
photos left :
Bioneers: © Polina Smith, © David Karabelnikoff,

©

David Karabelnikoff
photo right : © Elizabeth Opalenik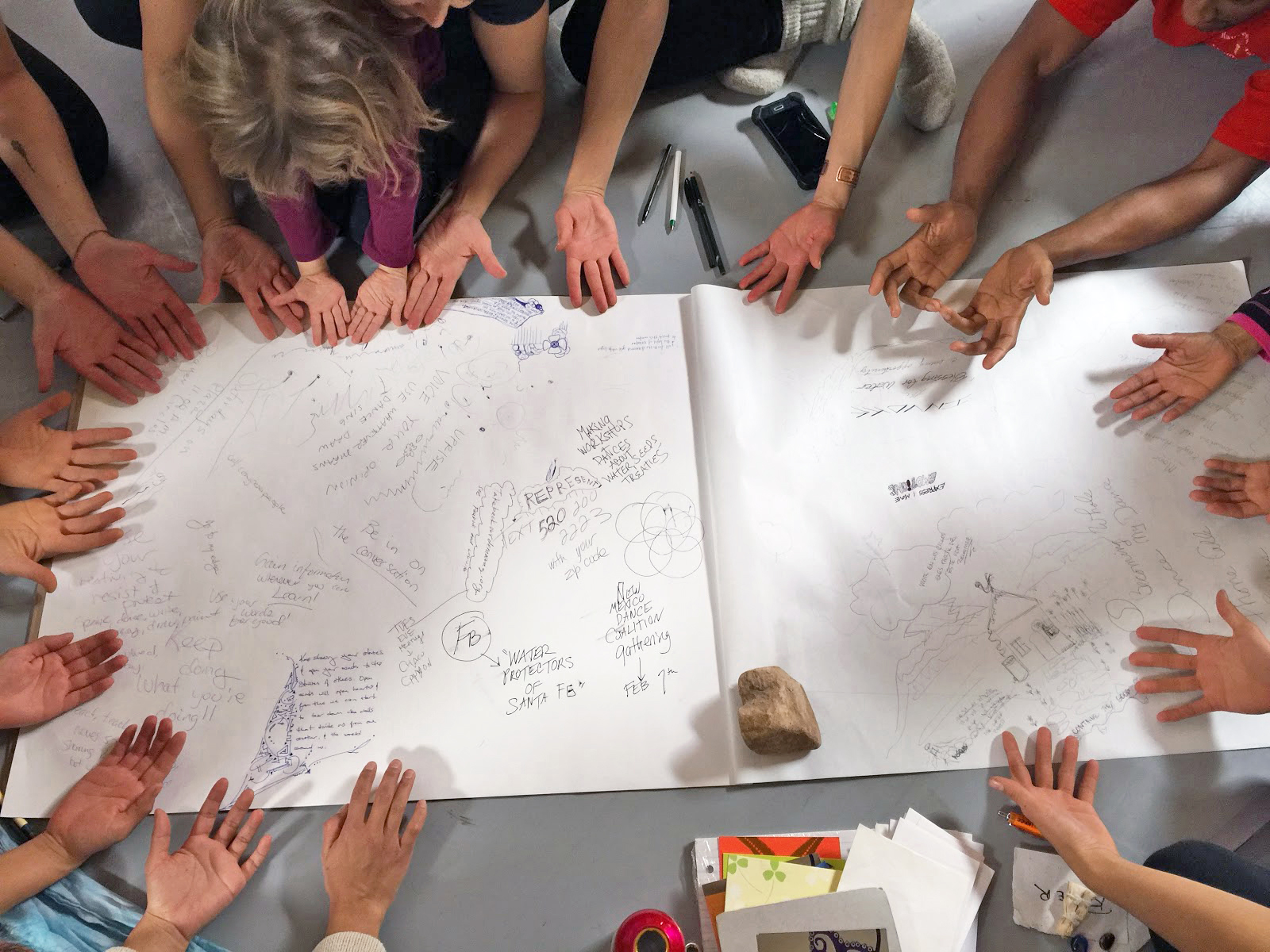 in the

SOUTHWEST



Monthly New Mexico Dance Coalition workshops, including
MOMB : Movement Of Movement Building Workshops,
in response to Arlene Goldbard's essay "13 REASONS WHY AMERICA NEEDS CREATIVITY NOW"
SFAI Water Rights residency and SFAI
140th showing of our excerpt from Protecting The Waters scene from SEEDS RE GENERATION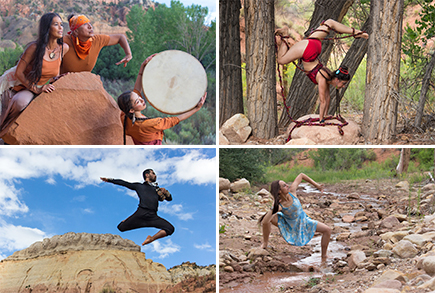 Sixth Summer Institute at Ghost Ranch and Academy, exploring renewable energy concepts, with popups at Zohi Gallery
Gathering for Renewable Energy
And, so proud of the growth of our creative movement program at Cochiti Pueblo with lead teacher Deollo Johnson and of Dancing Earth women's leadership with Natalie at Girls Inc, Lupita at Northern Youth Project, Anne at Community Health Liaison for Jicarilla Apache reservation
around the

GLOBE
| | | | | |
| --- | --- | --- | --- | --- |
| Toronto International Film Festival premiere of Woman Walks Ahead | New York gala for ABOG | Arizona | Guahan | Australia attending Yirramboi |
BE A PART OF IT!
We are accepting applications for volunteers in Bay Area and New Mexico,
​with administrative inte
rnships considered from global locations...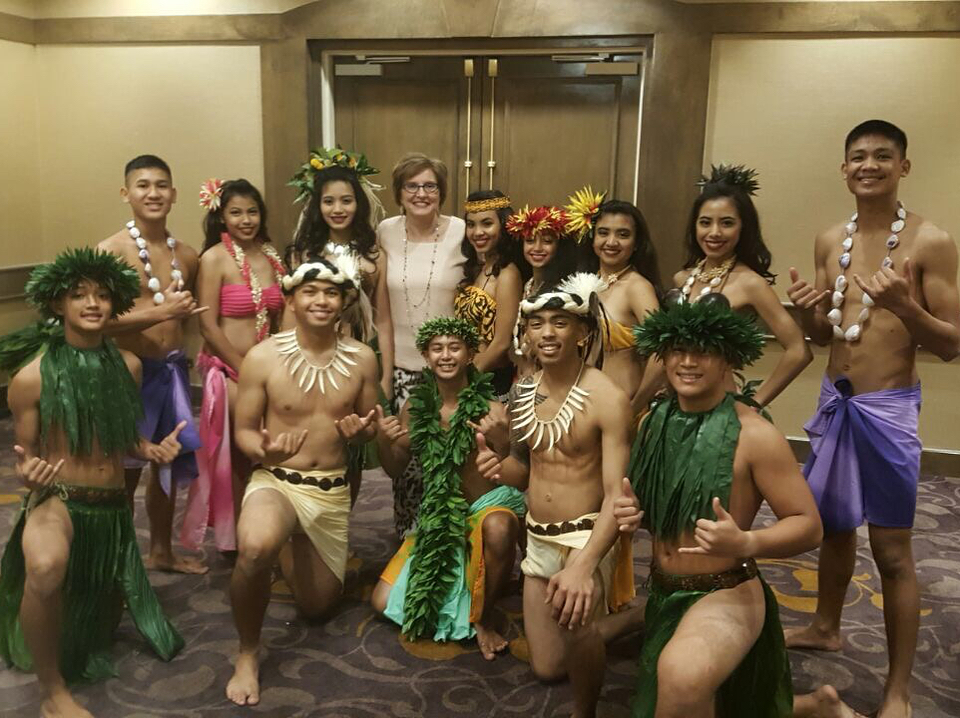 Seamstress, tailoring and repairs

Costume storage organizing

Be a host! Share you extra bedroom with a Dancing Earth artist!

Healthy meal support

Assist with event planning, and
database management
THANK YOU TO ALL OF OUR


2017 SUPPORTERS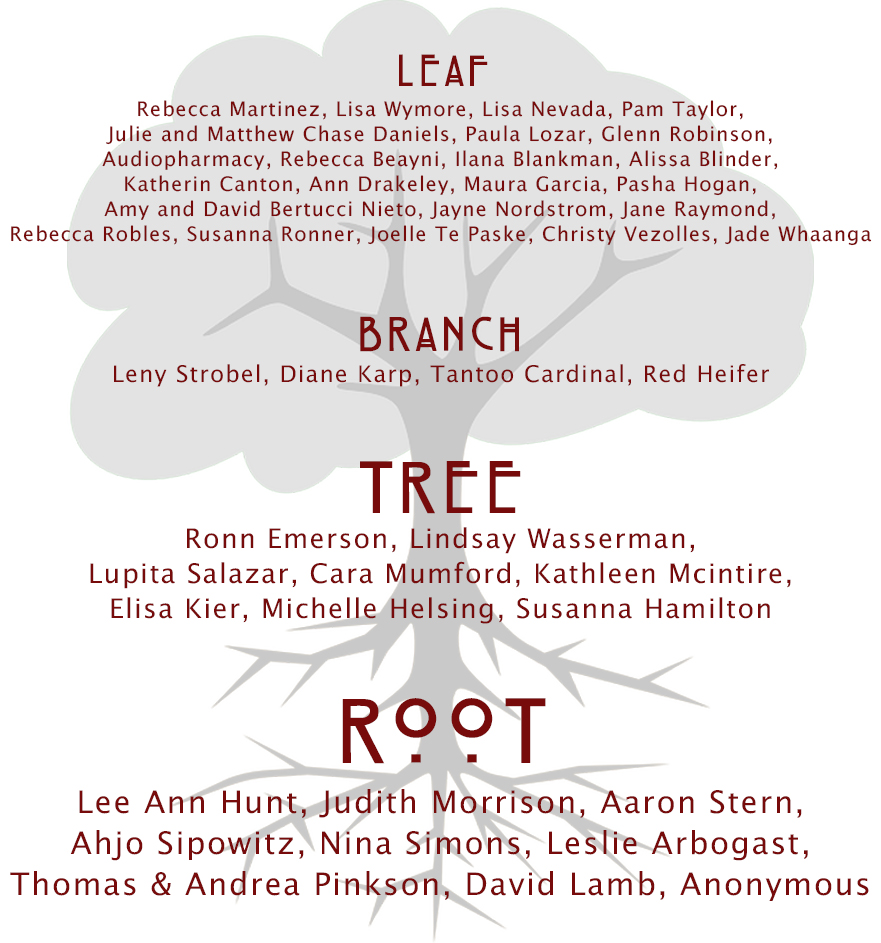 Your support is deeply appreciated and nourishes the ground for the
dream seeds we are cultivating for the year ahead!
---
THANK YOU SUPPORTERS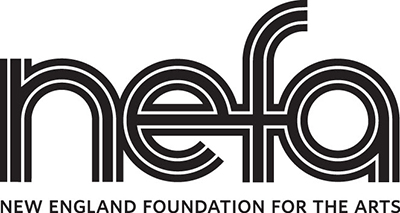 Production residency funded by the New England Foundation for the Arts' National Dance Project, with funding from The Andrew W. Mellon Foundation.








This engagement is supported by Mid Atlantic Arts Foundation through USArtists International in partnership with the National Endowment for the Arts and the Andrew W. Mellon Foundation.
Hundreds of individuals have participated in Invoking The Pause. They come from a broad range of fields with expertise in arts, science, communication, media, education, energy, agriculture, theatre, permaculture, impacts, resilience, social justice, policy, systems thinking, conservation, social enterprise, technology, water and more. As a result of their involvement, networks have expanded, partnerships formed, and new climate challenge strategies have been put in place.



Thank you to the California Arts Council whose mission is to advance California through the arts and creativity.The Local Impact program fosters equity, access, and opportunity by providing project and partnership support for small arts organizations reaching underserved communities.




Thank you to the San Francisco Arts Commission, the City agency that champions the arts as essential to daily life by investing in a vibrant arts community, enlivening the urban environment and shaping innovative cultural policy.








The N7 Fund is committed to inspiring and enabling participation in sport for Native American and Aboriginal populations in North America. N7 is inspired by Native American wisdom of the Seven Generations: In every deliberation we must consider the impact of our decisions on the seventh generation.

The MAP Fund is founded on the principle that exploration drives human progress, no less in art than in science or medicine. MAP supports original live performance projects that embody a spirit of deep inquiry.