August, 2014 - Join the Bulldogs and Come to Fall Sports Night!
Our most important fundraiser - your membership
Click

here

right now for online Booster Club membership registration. It takes only a few moments and your money provides equipment and support needed by our Churchill student-athletes and teams. Remember, you'll have your membership gift available for pick up at the

August 27 Fall Sports Night

if you sign up online by August 25. Thank you and Go Bulldogs!
Booster Club Membership Levels for 2014-15:
$500

Platinum Bulldog

(LIMITED to 50 MEMBERS! See details below)


$200

Gold Bulldog

(Receive FREE Bulldog Blanket and Tote Bag)
$100

Silver Bulldog

(Receive FREE Bulldog Umbrella and Tote Bag)
$40

Friends of Bulldog Sports

(Receive FREE Tote Bag)
The PLATINUM BULLDOG pulls out all the stops! You'll be treated to ALL OF THE ABOVE GIFTS, an ALL SEASON PASS for all regular season home games, 2 FREE Seat Cushions, PLUS PREFERRED PARKING at home football games! If that's not enough, how about a free hot dog and a beverage at each home game where concessions are served?

Join the Club and make a difference for our Bulldog teams!
Start the Sports Year Right: Come to Fall Sports Night on
Wednesday, August 27
Welcome to the exciting new sports year at Winston Churchill High School! Learn all you need to know about Bulldog Athletics at the Fall Sports Information Night at

7 p.m. on Wednesday, August 27th

, in the auditorium. Meet with Athletic Director Scott Rivinius, fall team coaches and other Bulldog parents. Also find out about the strategic role the Booster Club plays in supporting our student-athletes. Show your support for the program that night in two great ways:

Join the 2013-14 Booster Club

and stock up on Bulldog spiritwear for you and your new or returning student.
2014-15 Sports Schedules Out on County Sports Zone
Mark your calendar for your favorite sports! The County Sports Zone is updated and available for this academic year!
Click here to check it out.
---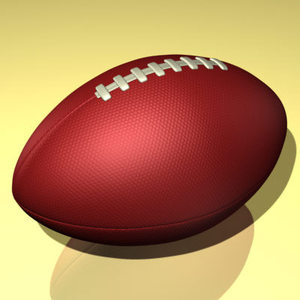 Coach's Corner - Football Edition
'The 2014 Bulldogs are poised and ready to start the upcoming season. We had a great group of "core" players who have worked extremely hard in our offseason program. These players value leadership
and teamwork. This year we expect to be very competitive and challenge for the 4a south title for a 3rd time in four years! We open up against BCC Friday, September 5th at Churchill 6:30pm. Come join us for a season that will be full of excitement and fun!!! Looking forward to seeing you "under the Friday night lights!!!!"'
-WCHS Head Football Coach Joe Allen
---
Ice Hockey Pre-Season Report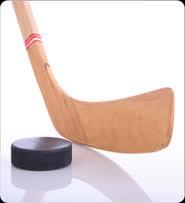 The Winston Churchill High School Ice Hockey team is looking forward to another great season. With only four players graduating this past year, and a record number of freshmen registered for tryouts, the Varsity Hockey Club should be in an excellent position to compete for Conference and State titles and the JV team should be well prepared to defend its Maryland State Championship title. Tryouts for the WCHS Ice Hockey Club will take place

October 6, 8, 9

at Cabin John Ice Arena and are open to all WCHS students interested in joining the team.
---
Why Join Churchill Crew?


Master the sport of Rowing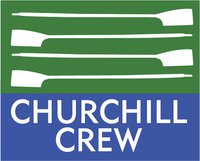 Get in top physical shape
Enjoy teamwork in action
Have a blast on the water
Expand your experience
Parents stay on shore
Churchill Crew wants YOU!
More information:

Churchillcrew.org




Churchillcrewteam@gmail.com
Concessions Standing by for Action!
Help keep those sodas chilled and the hamburgers ready for the grill by donating your gently used

refrigerator or freezer

to the WCHS Concessions Stand.
The Concessions Stand is looking for

healthy food suggestions

(in addition to the yummy candies!) that you would like to see stocked for this season.
Foodies step forward - anyone interested in

helping out

at the Concessions Stand on a regular basis is needed! Active and involved parents are always welcome.
Seasonal and Annual Sport Passes For Sale Online NOW!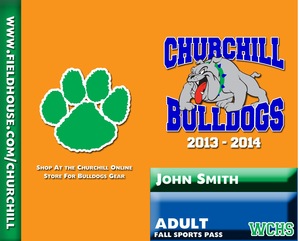 Save time and money by purchasing your seasonal or annual Churchill Bulldog sport passes for students and/or adults, sold only online. Avoid the ticket line and the expense at entry to all fall home stadium games by ordering your passes online.
Just follow the easy instructions at the

Booster Club's Online Spiritwear Store

. The passes will be delivered directly to your home. If you attend a game before your ordered pass arrives in the mail, please bring a copy of your receipt or a driver's license to the stadium for verification. Click

here

to order passes and all your WCHS spiritwear!
The Bulldogs Need Your Support: Volunteer; Wear Your Spirit!
Parents are invited to purchase spiritwear at the school store, located on the first floor near the cafeteria, on Tuesdays, Thursdays and Fridays at lunch between 10:40 - 11:45 a.m.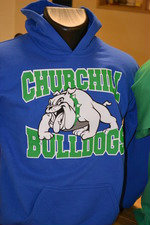 The Booster Club is also looking for volunteers to work at the school store during the lunch-hour shifts, along with the following days and times listed below:
Tues., August 26th - 9th Gr. Parent Orientation 6-8pm
Wed., August 27th - Falls Sports Night 6-8pm
Thur., August 28th - Back To School Night 6-7pm
---
If you can't find that perfect hoodie, hat or tee in the school store, no problem! Check out our online store by linking here:

www.fieldhouse.com/churchill

. This is a great site to purchase an even wider variety of spiritwear and gift items, including gift cards and outerwear. Questions? Contact Allyson Bergman at

bergmanhome@verizon.net

.
Stadium Sign Team Challenge
Attention All Churchill Sports Teams: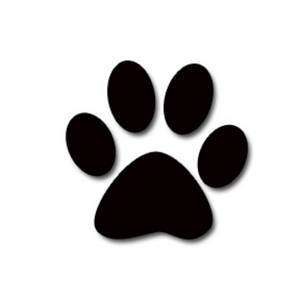 The CHS Booster Club would like to reward athletic teams for their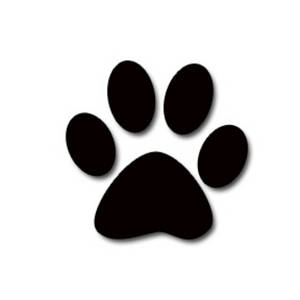 fundraising efforts. To promote team fundraising during the 2014-2015 year, the Booster Club will give each sports team money for securing new stadium sign sponsors.
• If a team secures a new sponsor and payment is received for the stadium sign by September 19, 2014, the team will receive $150 for its team account.
• If a team secures a new sponsor and payment is received for the stadium sign by October 17, 2014, the team will receive $100 for its team account.
There is no limit to the number of stadium signs that can be obtained per team.
Booster Club Calendar of Upcoming Events
August 27 (Wed.): Fall Sports Information Night and Membership Gift Pick up, 7 pm, Auditorium
September 10 (Wed.): Booster Club Meeting, 7 pm, WCHS room 126
Booster Club Email Address, Website & Social Media
Please help us get Churchill Booster Club News out to all Bulldog supporters. Know a Booster fan who should be receiving our news? Need an email address added to our mailing list? Interested in sharing news about Churchill student-athletes and teams? Contact: info@churchillboosterclub.org
Bookmark the Booster website www.churchillboosterclub.org for helpful information, scores, membership registration, sponsors, directions to away-game locations, online spiritwear store & more!
The Booster Club proudly supports the Churchill PTSA. Our organizations work cooperatively on behalf of WCHS students, parents, staff and the greater Churchill community. Link to the PTSA website to receive important PTSA news & membership information.