August, 2015 Keep it Simple - Join Booster Club Now
Click

here

right now for online Booster Club membership registration. It takes only a few moments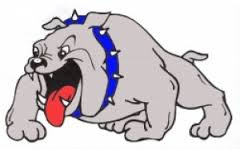 and your money provides equipment and support needed by our Churchill student-athletes and teams. Remember, you'll have your membership gift available for pick up at the

August 26 Fall Sports Night

if you sign up online.

Want to know where your money goes? Click

here

to see the exciting projects that membership makes happen. Go Bulldogs!
Booster Club Membership Levels for 2015-16:
$500

Platinum Bulldog

(LIMITED to 50 MEMBERS! See details below)


$200

Gold Bulldog

(FREE Bulldog Heavy Duty backpack, poncho & sticker)
$100

Silver Bulldog

(NEW ITEM! FREE Bulldog Rain Poncho and sticker)
$40

Friends of Bulldog Sports

(Receive FREE Car Sticker)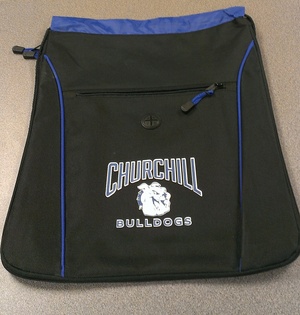 The PLATINUM BULLDOG pulls out all the stops! You'll be treated to ALL OF THE ABOVE GIFTS, an ALL SEASON PASS for all regular season home games, 1 Bulldog Cooler Backpack, PLUS PREFERRED PARKING at home football games! If that's not enough, how about a free hot dog and a beverage at each home game where concessions are served?

Join the Club and make a difference for our Bulldog teams!
Start the Sports Year Right: Come to Fall Sports Night on
Wednesday, August 26, 7pm
Welcome to the exciting new sports year at Winston Churchill High School! Learn all you need to know about Bulldog Athletics at the Fall Sports Night in the Auditorium. Meet with Athletic Director Scott Rivinius, Fall team coaches and other Bulldog parents.
Stock up on spiritwear and pick up your
Booster Club Membership
gift.
See you there!
Get Involved - Attend our First Meeting!
Wednesday, September 9, Room 126
Want to help our athletic program thrive and grow? Come to the first Booster Club meeting of the new school year and get involved in an active CHS parent group.
2015-16 Sports Schedules Out on County Sports Zone
Mark your calendar for your favorite sports! The County Sports Zone is updated and available for this academic year!
Click here to check it out.
---
Fall Tryouts Start!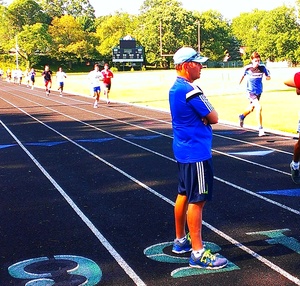 The fields, courts, gym and track burst into activity on August 12 with the start of Fall sports tryouts. A survey of four Fall coaches shows that they have been impressed with the fitness of the returning athletes as well as with the talent level of the incoming ninth graders. Boys Varsity Soccer Coach Arnold Tarzy commented that "At the very least, we will be a good, highly competitive team; at our best, we'll be great." Girls Varsity Soccer Coach Haroot Hakopian sees excitement from returning players and "a talented group of ninth graders, one just back from US Soccer Federation competition." He is especially grateful to the CHS Booster Club for replacing the wind-damaged soccer goals within two days last year and allowing the program to continue without missing a beat. The JV Boys Soccer had 48 athletes starting tryouts, with Coach Ryan Studner seeing "potential for younger athletes for many years in our program." Girls Tennis Coach Ben Woods, recently returning to Churchill sports, commented that the girls had been working hard over the summer and are "ready to show their stuff." Good luck to all our teams!


Photo above: Boys Varsity Soccer Coach Arnold Tarzy gets the athletes up and running. Photo by Elaine Arndt.
Seasonal and Annual Sport Passes For Sale Online NOW!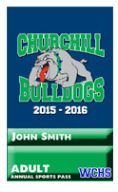 Want to avoid the line to get into home games? Save time and money by buying your seasonal or annual Churchill Bulldog sport passes for students and adults, sold only online.
Log into the

Booster Club's Online Spiritwear Store

and select the Sports Pass Header at the top of the screen. The passes will be delivered directly to your home. If you attend a game before your ordered pass arrives in the mail, please bring a copy of your receipt or a driver's license to the stadium for verification. Click

here

to order passes and all your WCHS spiritwear!
Make It Fun: Volunteer and Wear Your Spirit!
Attention Parent Volunteers! If you are looking for a fun way to volunteer and support the Booster Club, this is the place! Come work in the

Churchill Spirit Store

during school lunch 11:10-12pm Tuesday, Thursday or Friday

, or select from the many additional opportunities to help out.


During the first two weeks of school, we are open every day

and need 3 volunteers per shift since the school store is bustling with activity, especially since we sell those important school planners! Please note that we have the Fall Sports Night, incoming 9th grade Parent Night and Back to School Night all at the start of school as well as four home football games to staff. Please feel free to email me or to call 301-351-5794 if you have any questions.
Visit

www.signupgenius.com

and select "Find a Sign Up" and type in my email address

bergmanhome@verizon.net

. Select the School Store Sign Up and begin.
Go Bulldogs! Allyson Bergman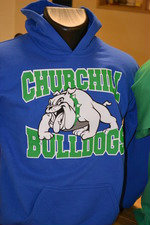 ---
If you can't find that perfect hoodie, hat or tee in the school store, no problem! Check out our online store by linking here:

www.fieldhouse.com/churchill

. This is a great site to purchase an even wider variety of spiritwear and gift items, including gift cards and outerwear. Questions? Contact Allyson Bergman at

bergmanhome@verizon.net

.
Stadium Sign Team Challenge
Attention All Churchill Sports Teams: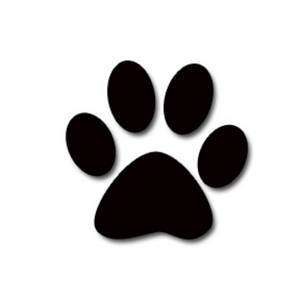 The CHS Booster Club would like to reward athletic teams for their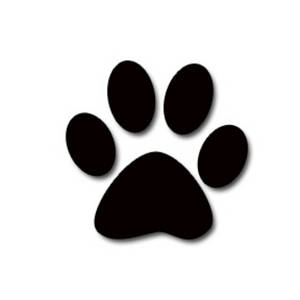 fundraising efforts. To promote team fundraising during the 2015-16 year, the Booster Club will give each sports team money for securing new stadium sign sponsors.
• If a team secures a new sponsor and payment is received for the stadium sign by September 18, 2015, the team will receive $150 for its team account.
• If a team secures a new sponsor and payment is received for the stadium sign by October 16, 2015, the team will receive $100 for its team account.
There is no limit to the number of stadium signs that can be obtained per team.
Advertise with the Booster Club!
We are offering two levels of advertising this year, "JV" and "Varsity" with a host of
benefits at each level.

Click here

to review the options and sign up. Thank you for your support and Go Bulldogs!
Questions - Allyson Bergman -

bergmanhome@verizon.net
Booster Club Calendar of Upcoming Events
August 26 (Wed.): Fall Sports Information Night 7pm and Membership Gift Pick up,6:30-7 pm, Auditorium
Sept 1(Wed.): Ninth Grade Parent Night 7pm, Membership Gift Pick up, 6:30-7pm. Auditorium
Sept 4 (Fri.): First Home Football game, 6:30pm v. Clarksburg
September 9 (Wed.): Booster Club Meeting, 7 pm, WCHS room 126 All Welcome!
Booster Club Email Address, Website & Social Media
Please help us get Churchill Booster Club News out to all Bulldog supporters. Know a Booster fan who should be receiving our news? Need an email address added to our mailing list? Interested in sharing news about Churchill student-athletes and teams? Contact: info@churchillboosterclub.org
Bookmark the Booster website www.churchillboosterclub.org for helpful information, scores, membership registration, sponsors, directions to away-game locations, online spiritwear store & more!
The Booster Club proudly supports the Churchill PTSA. Our organizations work cooperatively on behalf of WCHS students, parents, staff and the greater Churchill community. Link to the PTSA website to receive important PTSA news & membership information.