Booster News, February 2012
It's been a busy and successful winter sports season at Churchill and we still have many final and post-season matches to go. Congratulations to the Girls' Varsity Swim and Dive Team, which won the Washington Metros Interscholastic Championship finals on Saturday! And kudos to the Varsity Ice Hockey team, which finished its regular season play on Friday, with a perfect 10-0 conference record and beat B-CC on Monday to win the Montgomery County Hockey Semifinals! For more information on these and other Bulldog teams, please link to the sports news page on the Booster Club Website.
Finally, don't miss our upcoming monthly meeting, happening this Wednesday night, February 15 at 7 p.m. in Room 126. As always, we welcome new volunteers.

Wayne Cohen
President,
Churchill Booster Club
1. Sports Physicals Offered at Churchill this Thursday, February 16

The

Winston Churchill High School Booster Club is offering Sports Physicals to middle and high school student-athletes who need physical exams to play spring or fall sports or to attend summer camps.
The Sports Physicals Clinic will take place
this
Thursday, February 16, between 6-8 p.m., across from the entrance to Churchill's main gymnasium.
Medical staff from Montgomery Orthopaedics will conduct the physical exams.

The cost per physical is $30, with proceeds to benefit the Winston Churchill High School Booster Club. Appointments are required! For full details and appointment scheduling information, link

to the homepage of the Booster Club Website.
2. Save the Date! Spring Gala Sports Night is Friday, April 13
T

he Winston Churchill High School Booster Club will hold its annual Spring Gala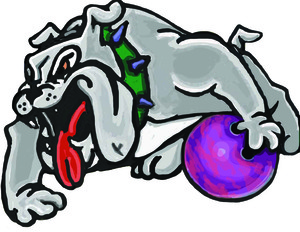 Fundraiser on Friday, April 13 . . . and it's like nothing we've done before! Don't miss your chance to "Bowl A Strike for Churchill," at Bowlmor Lanes in Bethesda.
Join us for a fun and casual adults-only evening filled with food, music, unlimited bowling and both live and silent auctions. It's Churchill's largest social event of the year! All proceeds support WCHS Athletics. Link here for Details. Link here for Ticket Purchases. Link here for Gala Sponsorship Opportunities.
3. Bulldog Lacrosse Winter Skills Clinic for Boys Ages 6-14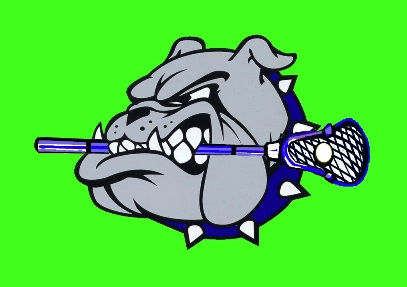 T

rain with The Dawgs Now & Be Ready When Your Season Begins!
WHEN:
Clinic Dates are Saturday Feb. 18 & Feb. 25 (participants can attend one or both clinics)
Time:

2:30 - 4 p.m.


WHERE:

Churchill Gym, 11300 Gainsborough Road



COST:

$25 each or 2 clinics for $45
WHO:

Open to boys ages 6-14 with beginner to experienced skill levels
PROCEEDS:

All proceeds benefit the Churchill Boys' Lacrosse Team
4. Boys' & Girls' Varsity Basketball and Fox 5's Game of the Week!
The upcoming Churchill Boys' Varsity Basketball game on February 17 (at home vs.
Watkins Mill) is in the running for Fox 5's Game of the Week! Link here to Vote Churchill online or on your mobile phones.
The Boys' Team, named Montgomery County 4A South Division Champs with the 50-37 win vs. Walter Johnson on Jan.1, will also celebrate senior night this Friday. The team (15-4) has just three regular season games left. The Bulldogs are vying for seeding and a first-round bye in post-season play.
Girls' Varsity Basketball (16-3), which also has 3 regular season games left, plays Watkins Mill on Friday too, at home at 5:15 p.m. Senior night activities will take place before the game. Link to the Booster Club Website for recaps of both teams' successful 2011-2012 seasons.

5. Girls' Softball Fundraiser at Noodle & Co. February 16
Don't miss the Winston Churchill High School Girls' Varsity & JV Softball Fundraiser
at Noodles & Co. in Montgomery Mall, happening this week on Thursday, February 16.
Come on out and support the teams between 6-9 p.m. All proceeds benefit WCHS Softball.
After dinner, head to the high school for your pre-arranged sports physical appointment
(see details above to register). It's a double-fundraiser night for Churchill sports. Show us your Bulldog support!
Still need to join or renew your annual Booster Club membership? It's easier than ever! Link here to our new online membership registration form.
A big thanks to the many families and Churchill fans who have already "joined the club" this year. Your membership dues play a critical role in supporting our student-athletes and Churchill teams, especially now when athletic department budgets across MCPS are seeing significant cutbacks. Your membership helps us keep Bulldog sports strong!
7. Churchill Sports in the News
A number of Churchill teams, athletes and sports events garnered positive media attention in January and February. Below are just a few recent highlights. Don't forget to read about all of our teams' successes by linking to the Booster Website.

Varsity Swim & Dive: The Churchill Girls clinched the Washington Metro Interscholastic
Swimming and Diving Championship finals, beating two-time defending Walt Whitman champs 382-380 during an exciting meet on Saturday! For full details on this meet, including results of the Churchill Boys' team (which placed in the top 5), see
the
Booster Website
.
Right: The 2012 Swimming & Diving senior class celebrates four highly successful years and many victorious meets together.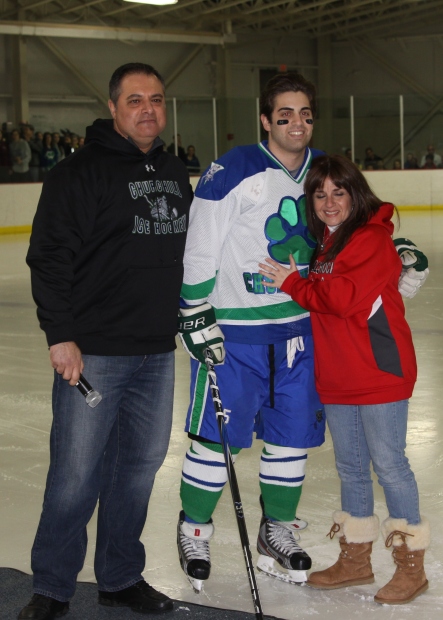 Varsity Ice Hockey:
Churchill beat Whitman 5-4 on Friday, February 10, to finish the regular season with a perfect 10-0 conference record! The team, seeded #1, went on to dominate B-CC on Monday with a 6-1 win in the MHC Semifinal game. The Churchill Varsity Ice Hockey Club plays for the Montgomery Hockey Conference Championship title on Thursday, February 16 at 4 p.m., at Rockville. See the Booster Website for more hockey news.
Photo left: As part of the senior night activities at the Churchill game on Friday, Hockey Club President Nick Dourian and wife Sylvia, celebrate their Senior son Alex Dourian. Alex was named to the MHC All-Conference Team last week, and had a goal and two assists in Friday's big win
.
Winter Sports Captains' Luncheon:
The Winston Churchill High School Booster Club hosted its annual luncheon for winter
sports captains in Room 126 on January 31. Nearly 50 captains, coaches and guests attended and were treated to a lunch from Potbelly Sandwich Co. The Booster Club hosts three such events a year to honor and recognize the hard-working student-athletes at Winston Churchill High School.
Photo: WCHS Athletic Director David Kelley (standing center), welcomed the winter sports captains and coaches to the tri-annual luncheon in January on behalf of the Winston Churchill High School Booster Club.

Need a way to promote your business, support Churchill athletes, or both? The Winston Churchill High School Booster Club has all sorts of options for you. Check out our new and expanded corporate banner sponsorship packages. Put us to work and we'll publicize your business in the stadium, on our sports programs, through the public address system, in our website, on our banners and more!

For details on our new Booster Club Sponsorship Packages, please click here. For special opportunities to sponsor our Annual Spring Sports Night Gala, link here. For a full list of our Generous Sponsors, click here.
9. Online Spiritwear & Season Passes
Check out our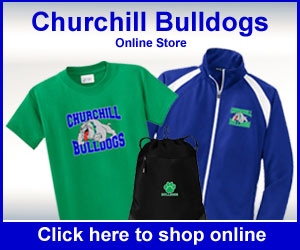 Online Spiritwear Store—
also known as Bulldog Central—
for an extensive line of Churchill apparel and accessories, available in numerous customizable colors, styles and sizes!
Not sure what to get? Purchase a giftcard at the site and let your Bulldog fan make the choice.
And that'
s not all: the Spiritwear Store is your source for ordering season sport passes. Follow the easy instructions at the
Online Spiritwear Store
and the passes will be delivered directly to your home.

Churchill Crew Offers Spring 'Learn to Row' Program
Churchill Crew, a co-ed community rowing team, will offer a

'

Learn to Row

'

program for freshmen, sophomores and juniors who are interested in trying the sport. The one-year-old team practices on the water in the fall and spring, and conducts winter conditioning during the off season. Students are eligible to compete in regattas the season following the

'

Learn to Row

'

program; no tryouts are necessary.
Crew is an all-body sport that promotes fitness, teamwork, and a high level of commitment and concentration. It is a sport that students can enjoy for a lifetime.
Interested students should email ChurchillCrewTeam@gmail.com with their name, grade, phone number and parents
'
names and emails.
10. Booster Club Calendar of Upcoming Events
February 15 (Wed.): Booster Club Monthly Meeting, 7 p.m., Room 126
February 16 (Thurs.): Girls' Varsity & JV Softball Fundraiser at Noodles & Co., from 6-9 p.m. in Montgomery Mall

February 16 (Thurs.): Sports Physicals Clinic for middle and high school athletes at 6-8 p.m. (with appointments) at Churchill High School

February 18 (Sat.): Boys' Lacrosse Clinic, 2:30-4 p.m., Churchill Gym

February 25 (Sat.): Boys' Lacrosse Clinic, 2:30-4 p.m., Churchill Gym
March 19 (Mon.): Spring Sports Night Meeting, Churchill Auditorium @ 7 p.m.

April 13 (Fri.): Booster Club Annual Sports Night Spring Gala from 8-11 p.m. at Bowlmor Lanes, Bethesda. Link here for details. Link here for ticket purchases
Booster Club E-mail Address & Website
Please help us get Churchill Booster Club News out to all Bulldog supporters. Know a Booster fan who should be receiving our news? Need an e-mail address added to our mailing list? Interested in sharing news about Churchill student-athletes and teams? Contact us at at: info@churchillboosterclub.org
Bookmark our website www.churchillboosterclub.org for helpful information, scores and related links.
See current and upcoming Booster Club activities, find updates and media coverage on Bulldog teams and athletes, check out our generous sponsors, or get directions to away-game locations.