January, 2016 Winston Churchill HS Booster Club Potomac, MD
Churchill Booster Club Bulletin
New Sports Year and New Bulldog Gala!

Gala 2016 is only 2 weeks away!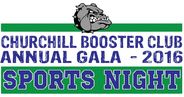 Get your tickets to this exciting new event - new time of year and new location! Click here to see the current list of our Silent Auction items.
In addition to the auction, we'll have a professional DJ, 15 screens of sports television, delicious heavy appetizers and 3 beer/wine drinks included in the $75 ticket price. Join coaches and friends at Bar Louie in Rockville on Saturday, January 30 from 8-11pm. Since it is a Sports Night, the dress is "Jerseys and Jeans" - wear your favorite sports team! Attendees must be over 21.
Photo at left: Scene from the Tingalaya's Retreat in Negril, Jamaica. A 4-night stay is offered at our auction!
---
Boys Varsity Basketball on 4 Game Streak!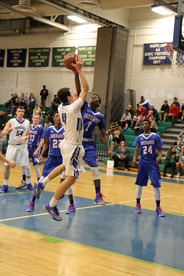 Boys Varsity Basketball has been on a roll, beating WJ, Whitman, B-CC and Rockville in their last four games. The fan support at the Whitman game was awesome! The boys really get fired up when the stands are full, so keep coming!! The next home game is January 22nd at 7:15 vs. Einstein. For more action photos, go to our Basketball post. Reported by Wendy Wilson. Photo: Bradley Leventhal takes the shot against Sherwood. Photo by Bernard Geneen.


---
Poms Win Bengal Trophy!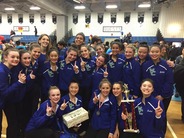 The CHS Poms squad competed in the Blake High School Invitational Division 2 Poms competition on Saturday, January 16. The CHS team captured first place in competition against six Division II teams. Execution of technical skills, synchronization in choreography, high energy throughout the routine, and dedication to improve from past performances allowed the team to achieve high scores. Congratulations to this outstanding team. Additional reporting and photos are in the Poms post. Reported by Tiffany Carmi. Photo: CHS Poms squad celebrates victory at the Blake High School Invitational on January 16. Photo by Ali Weitzman.

---
Swim and Dive Continues to Make a Splash this Season!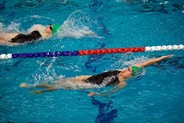 Churchill's girls and boys Swim and Dive teams remained undefeated after topping the Walter Johnson Wildcats on January 16. The Bulldog boys once again relied on their depth in defeating WJ, 106-65, while the girls — the defending State, Metros and Division 1 champions — survived their toughest test of the season, defeating the Wildcats 89-82. For further reporting and photos, go to the Swim and Dive post. Reported by David Lindsey. Photo: Emily Wang wins 100M Backstroke at WJ meet. Photo by Deb Lindsey.
---
Varsity Wrestling Grabs Trophy!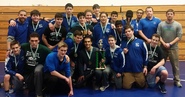 Churchill Varsity Wrestling took 2nd at the Rebel Duals at South Hagerstown HS on January 16. Go to the Wrestling post for more reporting. Congratulations, Bulldogs! Reporting and photo by Kathleen Ervin.

Valentine's Day is coming - Remember to spread the Churchill love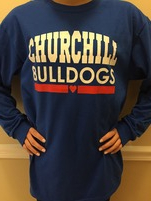 The Churchill school store will be having its second limited quantity (POP UP) shirt available starting this week. These long sleeve "Love Churchill" T's will sell out fast, so students are encouraged to come to school store with their $20 to purchase. All profits will go directly to the Churchill Booster Club which funds the athletic teams and Churchill fields. Parents are welcome to come to the store during lunch on Tuesdays, Thursdays and Fridays to purchase gear.
---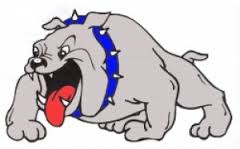 WINTER SPORTS - TIME TO JOIN BOOSTER CLUB!
The CHS Booster Club makes the outdoor and indoor sporting areas and equipment safer, more competitive and more fun for all, athletes and fans alike. Where does your money go? Click here to find out! New this year - 100% Membership teams earn extra banquet money for their teams. Thank you for your support and Go Bulldogs! Join Booster Club by clicking here!
---
Parent Volunteers Needed
Support the Booster Club, meet new people, and get a glimpse of the students during the school day by working in the Churchill Fan Store.
New volunteers are always welcome.
Available volunteer hours are Tuesday, Thursday and Friday during school lunch from 11:10 to Noon.
Or volunteer during evening school events.
Sign up for time slots by clicking here to help at lunch or
Important Dates:
January 30 – Booster Club Annual Gala 2016, Bar Louie in Rockville, 8-11pm.
February 10 - Booster Club Meeting, 7pm, Room 126
March 1 – Spring Sports Tryouts
March 10 – Springs Sports Night, 7pm in the Gym
The Winston Churchill High School Booster Club is a 501(c) (3) volunteer organization established to promote school spirit and work to improve our sports teams and clubs.
Our primary purpose is to get students, parents, staff and the community involved in our programs so we can promote safe and competitive athletics for all of Churchill High School's athletes.
Contact:
info@churchillboosterclub.org
Bookmark the Booster website www.churchillboosterclub.org for helpful information, scores, membership registration, sponsors, directions to away-game locations, online spiritwear store & more!
The Booster Club proudly supports the Churchill PTSA. Our organizations work cooperatively on behalf of WCHS students, parents, staff and the greater Churchill community. Link to the PTSA website to receive important PTSA news & membership information.