Booster News, September 2011
Dear Booster Friends,

The Fall Sports Season is already underway and we're happy to see so many Churchill families joining or renewing annual Booster Club memberships. A big thank you! Your annual dues enable us to support our many talented WCHS student-athletes. Still need to join? Take advantage of our brand new, easy-to-use online registration process by clicking here.
You can help us in other ways, too. Please attend our upcoming monthly Booster Club meeting, happening Wednesday, September 14, at 7 p.m. in Room 126. Meetings are open to our entire Booster membership and we urge you to see first-hand what's being done to make sure our teams compete at the highest levels, under the safest conditions. Your involvement is pivotal to the success of our student-athletes. Get involved in Booster activities, support our fundraisers, read our e-newsletters, and receive brief Booster posts when you click here to "Like" us on Facebook.

Go Bulldogs!

Wayne Cohen
President, Churchill Booster Club

CONGRATS to Girls' Varsity Tennis for becoming the first Churchill team of the 2011-2012 school year to reach 100% Booster Club membership! A significant portion of our budget comes directly from the generous membership commitments of WCHS families who have student-athletes playing sports at Churchill. Thank you Girls' Tennis for leading the way! Watch for Booster updates on the membership status of other Bulldog teams.
Still n
ee
d to join or renew your Churchill Booster Club membership? Check out our NEW online Booster Membership registration process. It doesn't get easier than this! Start
by clicking here. Next, log on and create a new account. Then select Winston Churchill High School, select Booster Club and click preview items available. Follow a few simple prompts and your membership is all set. No envelopes or stamps necessary!
We Want You!
Please Join Us:
Churchill Booster Club
Monthly Meeting Schedule 2011-2012
Held at WCHS in Room 126, beginning at 7 p.m.
September 14th (Wednesday)
October 12th (Wednesday)
November 9th (Wednesday)
December 5th (Monday)
January 11th (Wednesday)
February 15th (Wednesday)
March 14th (Wednesday)
April 11th (Wednesday)
May 11th (Wednesday)
June Meeting (TBA)
2. Season Sport Passes & Spiritwear Now
Online!
New this fall, Churchill sports fans must purchase all Season Passes from the Online Spiritwear Store. Click on the sample pass to the left and follow the easy steps to order Adult or Student Passes. Your pass will be mailed to your home address. (Passes arrive quickly, but please bring a copy of your receipt or your driver's license to any game you attend before your pass arrives in the mail.)
Don't miss the large selection of Bulldog apparel and accessories also available—24 hours a day—at the Online Spiritwear store. Looking for a hoodie, baseball cap or pair of shorts sporting the Churchill logo? Browse through hundreds of items, then choose the colors, sizes and styles you want. Order your spiritwear now and have it delivered directly to your home.
Items are available for men, women, youth—even toddlers and babies. Order one item or order in bulk! Churchill teams can order practice jerseys, warm-ups or other items and customize everything to their sport. Discounts are available for bulk orders, too. See the Churchill Online Spiritwear Store for additional details about bulk orders.
Need a way to promote yo
ur business, supp
ort Church
ill athletes, or both? The Churchill Booster Club has ju
st the answer:
advertise your business with a
sponsorship banner prominently displayed in our stadium or baseball field. Let us help you score the goals and homeruns your business needs.
For a full list of of our generous sponsors, along with details on our sponsorship opportunities, please click here.
Bulldog Boosters are really cookin' now! Join the fun and place your order for the WCHS Booster Club Cookbook. Filled with fabulous family recipes, local restaurant recipes (including Normandie Farm's popovers), and recipes from farmers at the Potomac Village Farmer's Market, "The Dawg Pound Kitchen" cookbook is a must-have. It makes a great gift for recent graduates, for WCHS alumni
, for the upcoming holiday sea
son, and more.
Cookbooks are $20 each. Checks should be made out to: SSI (the company publishing the book).
Invite your friends and family to get cookin' t
oo. Please click here for an order form.
(For out-of-town family and friends, the cookbook can be purchased online at: https://www.createspace.com/3365402 or at Amazon.com. Please note, however, the Booster Club receives less profit from online sales. If you do need to order online, the Create Space website provides Booster Club with more profit than Amazon).
Looking for a way to make a huge impact on WCHS Booster Club fundraising efforts? PLEASE consider taking on the role of Concession Stand Coordinator for the 2011-2012 school year! Better yet, ask a friend to work with you so you can coordinate the Beloved Beast together.

Yes, we know it's a big commitment, but the concession stand also provides much-needed funding to the Churchill Booster Club's annual fundraising budget... and there's no more direct way than concessions to support our WCHS student-athletes. Send us an e-mail so we can begin a Bulldog Brainstorm session—with you and your cohort—about this VERY important role! Please contact us at our new email address: info@churchillboosterclub.org
6. CHS Cheerleaders in the News
The CHS Varsity and JV Cheerleaders have been busy this summer and fall following intensive training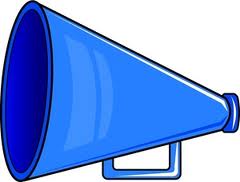 regimens since mid-August. For more information on their fall season Cheer preparations and other volunteer and charitable team activities, please click here.
7. SGA Launches SuperFan Pre-Game Party
The SGA is pleased to announce a NEW Churchill Tradition: the SuperFan Pre-Game Party, to be held before every home football game at 5:30 p.m. on the WCHS tennis courts.

Students can buy the SuperFan T-shirt during lunch on Wednesday, Thursday or Friday for only $10 and it is your admission ticket to the Party all season long. SGA will have hotdogs, burgers, soda and water available—ALL FREE—until the game starts! Enjoy the tailgate games, great music and NO PARENTS.
The SGA will be selling the SuperFan shirts during lunch outside the school store and on Friday at the Party. Don't forget to buy your ticket to the game in advance. Purchase tickets in the school store or order your season pass online
here
.
8. JV & Varsity Fall Sport Captains' Luncheon October 5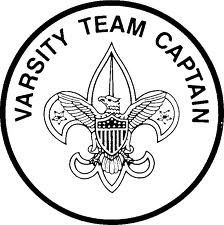 All Varsity and JV fall sport captains will be honored at a Booster Club Captains' Luncheon on Wednesday, October 5, in Room 126 during the school lunch hour. Please help us contact the fall sport captains for this special seasonal event. Coaches, Booster Member Reps, Parent Team Reps and students: please send us the name, sport and email address of any fall sport captain you know. We'll send the fall sport captains an invitation so we can recognize their leadership skills on and off the field. Email us: info@churchillboosterclub.org
9. Mandatory Boys' Basketball Meeting September 19
A mandatory Boys' Basketball player/parent meeting will be held on Monday,

September 19 at WCHS in Room 126 (across from the auditorium) at 7 p.m. Important information regarding tryouts, necessary forms and basketball program requirements will be discussed.
All boys—
in grades 9-12
who intend to tryout for the varsity or junior varsity boys' basketball teams in November—must attend this meeting (along with at least one parent or guardian). For questions regarding tryouts, contact Jim Edwards, the Boys' Basketball Board Member Rep for the Booster Club at: jbempb@comcast.net or 301-980-2384.
10. Booster Club has a New E-mail Address
Please help us get Churchill Booster News out to all Bulldog supporters. Know a Booster fan who should be receiving our news? Need an e-mail address added to our mailing list? Interested in sharing news about Churchill student-athletes? Contact us at our new email address: info@churchillboosterclub.org
For timely Booster posts, click here to "Like" us on Facebook.