Game(s) On! - September 2014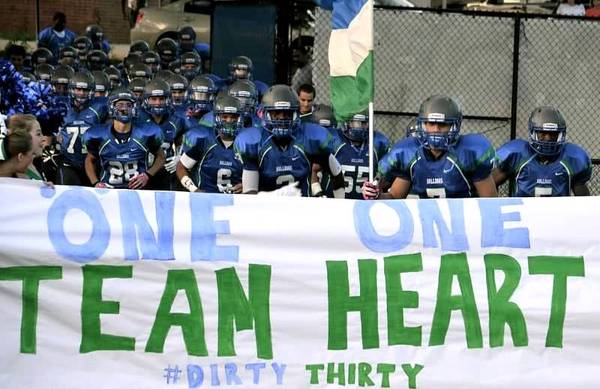 Varsity Football roars into Shepherd Stadium on the way to a 39-0 home opener victory over BCC on Friday. See more opening game photos at the
Sports News Page
on the Booster Club website.
Photo by Bill Zonghetti.
The shooting, spiking, tackling, cheering, dribbling, swinging, serving, running and everything in-between have begun. The CHS Booster Club makes the outdoor and indoor sporting areas and equipment safer, more competitive and more fun for all, athletes and fans alike. Keep us going strong by supporting athletics at Churchill:

2014-15 First Booster Club Meeting on September 10
Come to the first Booster Club meeting of the school year on
Wednesday, September 10 at 7pm in room 117.
Get updated on the stadium field progress, the plans for athletic facilities and team news.
Share your ideas and insights with this active parent group.
We look forward to seeing you!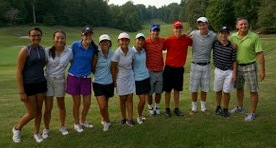 After two weeks of tough competition, the

Churchill Golf Team

is undefeated (6-0) and on top of the County standings. This promises to be a very competitive season as most teams in the division have strengthened since last year. The top scorers in the Coed Matches have been senior Hanna Jia, juniors Luke Schaap, Adam Gray and Sean Coleman, sophomore Oliver Whatley and freshman Dylan Rotter. In the Girls Matches, Churchill has 9 of the top 19 girls in Montgomery County, led by seniors (and Captains) Hanna Jia and Eunbbie Kim, junior Rebecca Bartko, sophomore Eowyn Pak and freshmen Lena Capoccia and Joddie Zeng.
The golf season is very compressed with the Coed Districts set for the end of September and holidays in between.The senior leadership, including Captains Louis Dubick and Christina Poerstel, are working hard to make this season a success.
Pictured above, the CHS Golf Team, with Coach Mike Fisher at right, on the annual outing to Williamsburg after completion of team tryouts in August. Photo by Draga Dubick.
---
Varsity Girls Soccer

went 2 for 2 in the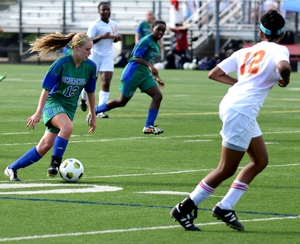 Blair Invitational Tournament on Saturday, September 6. The scores were CHS 9 - Roosevelt 0 and CHS 8 - Elizabeth Seton 0. Congratulations on a great start.


Photo at right:
Juliana Comer and Keaira Clark on the attack against Elizabeth Seaton High School.
Photo by Buck Phillips.
Girls Soccer is holding a fundraiser on
Thursday, September 11 between 5-7pm
at Benny's Bar and Grill in Cabin John Plaza. Remember to mention Churchill Soccer when you pay your bill!
---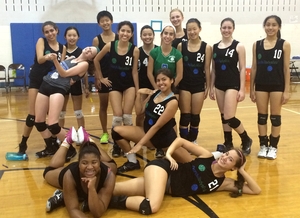 The Wootton Invitational Volleyball Tournament on Saturday, September 6 featured top girls teams from around the county.

CHS Girls Volleyball

won against BCC, Whitman, and WJ and lost only to arch-rival Wootton.
The varsity team starts its regular season this week with two home games: Einstein on Wednesday, Sept. 10 and Richard Montgomery on Friday, Sept. 12; both varsity games start at 6:30pm.
Photo at right: The 2014 CHS Girls Volleyball Varsity Team at the Wootton gym. Photo by Nancy Hedayat
---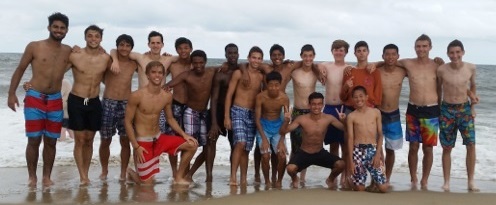 The Boys Varsity Soccer team relaxed at the beach after their Pocomoke Soccer Day Tournament at Pocomoke River State Park in Worcester County, MD this summer. They went 2-0-1 in their 3 games. Photo by Lisa Drexler.
Lacrosse Update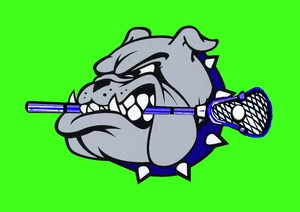 As in past years, Churchill lacrosse players are signed up to play Fall Ball at local area fields on Sundays over the next couple of months. WCHS student/athletes make up two of the participating teams in the club league, which also include teams with students from Wootton, Walter Johnson, Whitman, Gonzaga from DC and Madlax Club players from Virginia. In the past years the boys have done particularly well in the "games only" fall league. You will also see Churchill girls lacrosse athletes participating on club teams throughout the fall.
---
Ice Hockey Club Tryout Dates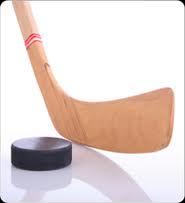 Tryouts for the Winston Churchill High School Ice Hockey Club will take place:
Monday, October 6th at 4:45 pm
Wednesday, October 8th at 4:30 pm
Thursday, October 9th at 4:30 pm
All of the tryouts will take place at the Cabin John Ice Arena and are open to all WCHS students interested in joining the team!
For more information, contact Scott Greenberg at

sagreenberg@gwellc.com

.
Concession Stand Volunteers Needed!

We are looking for volunteers to support one of the Booster Club's biggest fundraisers - Football Concessions. Whether you are a JV Football parent, have daughter on Cheer or Poms or just want to enjoy Friday night under the lights, we need you. We also need Varsity Football parents to work the stand during our JV home games.
Simply visit

www.signupgenius.com

and Select Find a Sign Up and type in this email address

thesloates@aol.com

. Select concessions volunteers sign up for as many shifts as you are able. Go Bulldogs! - Questions? - email Tricia Sloate-

thesloates@aol.com
Seasonal and Annual Sport Passes For Sale Online NOW!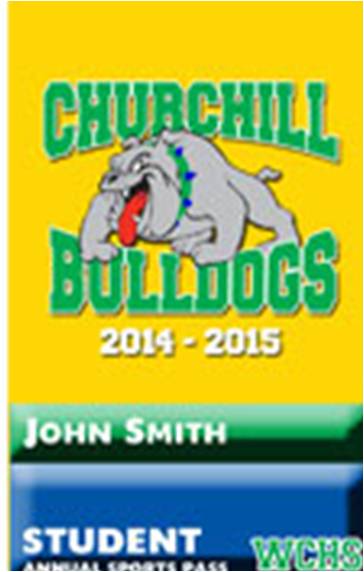 Save time and money by purchasing your seasonal or annual Churchill Bulldog sport passes for students and/or adults, sold only online. Avoid the ticket line and the expense at entry to all fall home stadium games by ordering your passes online.
Just follow the easy instructions at the

Booster Club's Online Spiritwear Store

. The passes will be delivered directly to your home. If you attend a game before your ordered pass arrives in the mail, please bring a copy of your receipt or a driver's license to the stadium for verification. Click

here

to order passes and all your WCHS spiritwear!
The Bulldogs Need Your Support: Volunteer; Wear Your Spirit!
Parents are invited to purchase spiritwear at the school store, located on the first floor near the cafeteria, on

Tuesdays, Thursdays and Fridays at lunch between 10:30 - 11:45am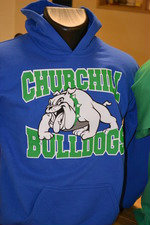 The Booster Club is also looking for volunteers to work at the school store during the lunch-hour shifts. Only available evenings? We need you at the stadium during these evening games:


Friday, Sept. 26 5:30-8pm (Paint Branch at CHS)




Thursday, Oct. 2 5:30-8pm (QO at CHS)
Log into

www.signupgenius.com

and select 'Find a Sign Up.' Enter

bergmanhome@verizon.net

in the email space and select 'School Store Fall 2014.'
---
If you can't find that perfect hoodie, hat or tee in the school store, no problem! Check out our online store by linking here:

www.fieldhouse.com/churchill

. This is a great site to purchase an even wider variety of spiritwear and gift items, including gift cards and outerwear. Questions? Contact Allyson Bergman at

bergmanhome@verizon.net

.
Stadium Sign Team Challenge
Attention All Churchill Sports Teams: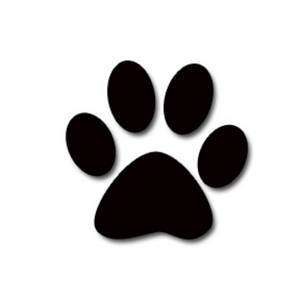 The CHS Booster Club would like to reward athletic teams for their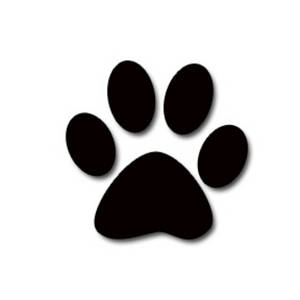 fundraising efforts. To promote team fundraising during the 2014-2015 year, the Booster Club will give each sports team money for securing new stadium sign sponsors.
• If a team secures a new sponsor and payment is received for the stadium sign by September 19, 2014, the team will receive

$150

for its team account.
• If a team secures a new sponsor and payment is received for the stadium sign by October 17, 2014, the team will receive

$100

for its team account.
There is no limit to the number of stadium signs that can be obtained per team.
Booster Club Calendar of Upcoming Events
September 10 (Wed.): Booster Club Meeting, 7 pm, WCHS room 117
October 8 (Wed.): Booster Club Meeting, 7pm, WCHS room 126
CHS Sporting events - go to "'This Month in Sports" - click here
Booster Club Email Address, Website & Social Media