Dear Booster Friends,
Many thanks to the hundreds of people who supported the Churchill Booster Club's Annual Spring Gala! Everyone—from our planning committee, sponsors, advertisers, donors, team basket contributors, volunteers, and the more than 175 attendees—made our April 26 event an incredible evening of socializing and fundraising for the greater Churchill community.
If you missed the gala or were outbid on an auction item of interest, you have one more chance to get a great deal on one of the few remaining. As always, the dollars raised from our "online auction" go to support Churchill athletics.
Click here to see those items. Don't delay! All remaining items will be sold on a first-come, first-serve basis. These items are all priced to go immediately. If you'd like to see pictures taken at the gala, click here for a slide show on our Booster Club Website. Again, thanks to all for your support of the WCHS Booster Club.
Go Bulldogs!

Jim Edwards,
President
Churchill Booster Club
Spring Sports Teams Have a Sensational Season!
WCHS Boys Varsity Lacrosse enters this week's playoffs as the #1 seed in the region and ranked #2 in the state after a hard-fought 12-11 victory over Wootton to win the division. Bulldogs now stand at 12-1 as a team and have great personal standouts as the season winds up. Sophomore Lou Dubick topped 100 points to break the school points record and senior Matt Leonard broke both the single game goal record (9) and season goal record (57) for Churchill. Leonard leads the region in goals and Dubick leads in assists.



Churchill Boys JV Lacrosse, shown above on May 1, celebrated the season-ending 9-3 win over Clarksburg, which brought to a close the 9-0 spring campaign—the first perfect season in the program's history. Congratulations to the team and head coach Dave Blumenthal. Photo by Steve Promisel
---
WCHS Girls Varsity Lacrosse program, coached by Jamie Frank, graduates seniors shown at left (l to r) Kylie Schlesinger, Bailey Boyland, Joan Albrecht, Emily Muscarella and Coco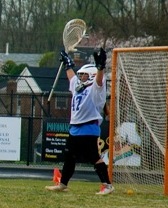 Hermes. The seniors will be honored this week as they play their last regular season game against Watkins Mill.

Churchill Girls JV Lacrosse, under the direction of new coach Karli O'Brien, ended the season with an impressive 7-1 record. Goalie, freshman Ashley Simpson, shown at right, was a standout for the team throughout the season. Click here for more pictures. Photo by Deb Schaumberg
---
Both WCHS Outdoor Track Boys and Girls went undefeated in regular season meets to win dual division titles. The team will carry this position into the MCPS Outdoor Track County Championships, to be held at Churchill May 8. While on the way to the stellar record throughout the season, the team hosted its second annual Friday Night Spikes event, a popular dual meet against rival Wootton High School. The event was a great success both in terms of high caliber competition as well as raising awareness and funds for Autism Speaks. Sophomore Samantha Lee designed shirts for the event, which were sold to support the cause. Shown below is the starting line for the girls 1600 meter race. Junior Breanna Boggin (second from right) won the matchup with a time of 5:32 with teammates juniors Paula Rabade, Safiya Hill and Genevieve Garland, along with freshman Meredith Srour, all crossing the finish line in under 6 min. Click here on the Booster Club website for more pictures. Photo by J.J. Su


---
WCHS Varsity Baseball had a lot to celebrate last Thursday during the last home game of the regular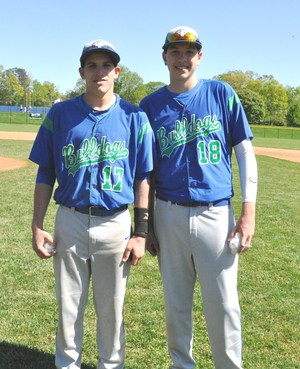 season. With strong pitching from juniors Ryan O'Carroll and Eric Brodkowitz, the Bulldogs beat Sherwood (the 2008 Maryland 4A state champions) 5-4 after an 11-inning battle. The victory was preceded by a senior night ceremony honoring the team's two graduating seniors, Michael Albers and Charles DeFilippo, both of whom serve as team captains. Albers, left, will attend the U.S. Naval Academy in the fall and DeFilippo, right, will attend the University of Pittsburgh. The Varsity team, led by head coach Scott Blackwood, has a 6-10 record. Link here for more pictures. Photo by Mary Ellen Mengucci

The JV Baseball squad finished its season April 26 with a 5-7 record, including five games decided by two runs or less. This young Bulldog team (which had more freshmen than sophomores), saw several of its players called to the Varsity squad to support and replace injured Varsity players. The JV team was led by Coach Timothy Nori and sophomore JV captains Ethan Denicoff, Oliver Pflieger, Griffin Horn, Jesse Katz and Jack Langerman (who played on Varsity most of the season). Congratulations to both teams for attaining 100% membership in the Winston Churchill High School Booster Club!
---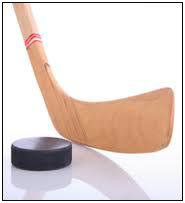 The Montgomery County Council recently honored the WCHS Ice Hockey club team with a proclamation following the team's second Maryland Student Hockey League 2A championship in the past three seasons.The team won 18 of its final 19 games under the leadership of Coach Ray McKenzie. In February, the Bulldogs defeated defending champion Easton in the league title game, 6-1 to cap a 19-3-1 overall record—the best in school history. Council member Roger Berliner presented the proclamation on the Council's behalf at a ceremony at the Council chambers in Rockville April 30th.
Boosters Honor Spring Captains and Coaches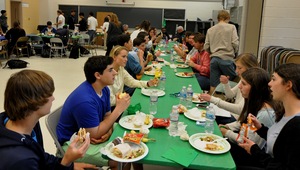 More than 70 Churchill spring sport captains, coaches and guests attended a luncheon in their honor on Tuesday, April 23. The special event, held each season, is sponsored by the Booster Club to recognize the leadership, dedication and time commitment of the hardworking student captains. The attendees enjoyed a deli lunch and were welcomed by Churchill Athletic Director David Kelley. Photo by Mary Ellen Mengucci
Cheer Clinics and Spring Tryouts
Do you have what it takes? WCHS Cheerleading identifies and develops potential in each squad member while holding each other to the highest standards. Save the dates for our three preparatory clinics and tryouts! Location: Winston Churchill High School MAIN GYM. Registration packets available on site.
CLINIC #1

Wednesday, May 22nd 5:30-8:30 PM



CLINIC #2

Thursday, May 23rd 5:30-8:30 PM


CLINIC #3

Wednesday, May 29th 5:30-8:30 PM


VARSITY & JV CHEERLEADING TRYOUTS:


Thursday, May 30, 2013 2:30-8:30 PM

For more information click here on our Booster Website and also contact Coach Blalock, WCHS Cheerleading churchillcoach@gmail.com 240-271-7160
Soccer Clinics for 2nd - 6th Grade Boys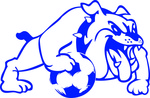 Don't Miss Your Chance to Train with the Churchill High School Varsity Soccer Team and Coach!
All Skill Levels Welcome
WHAT: Sharpen Field Skills, Learn About Churchill Boys Soccer, Work with WCHS Varsity Soccer Players & Varsity Coach Arnold Tarzy
WHEN: Choose ONE or BOTH Clinic Dates: Friday, May 31 And/Or Friday, June 7
TIME: 4 - 6 p.m. Rain or Shine! LOCATION: WCHS Baseball Field (Indoor gym space reserved for inclement weather.)
BRING: Bring ball & water. Wear shorts, t-shirt, shin guards and cleats. Bring sneakers in case the clinic moves to the indoor WCHS gym spaces due to inclement weather.
Link HERE for Registration and Payment Details & Printable Flier
All Proceeds Benefit the Winston Churchill High School Boys Soccer Program
Field Hockey Clinic for 3rd - 8th Grade Girls
WHAT: Skills clinic with WCHS Varsity Players and Coach. Click HERE for flyer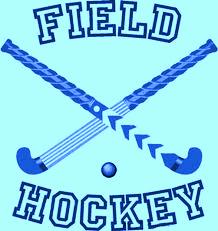 WHEN: Sunday, June 9, 2013 TIME: 9:30 - 11:30 a.m.

LOCATION: Churchill HS Field Hockey Field (next to the tennis courts)
BRING: Bring shinguards, a mouthguard, a stick and eye goggles. Let us know if you'd like to borrow a stick or goggles. COST: $20

SIGN UP: Go to www.churchillfieldhockey.com. Please e-mail any questions to coach@churchillfieldhockey.com
School Store Volunteer Opportunity
The school spirit store volunteers have a great time together and support the school in a tangible way. We are open during school lunch Tuesdays, Thursdays and Fridays and open for certain special sporting or school events. Log into

www.signupgenius.com

and
"
Search for a Signup.
"
U
se this email address to log on or if you have questions:
bergmanhome@verizon.net
.
Online Store: One-Stop Shop for Spiritwear
Head straight to the Churchill school store to stock up on your Bulldog gear as we come to the year's end. I

f you can't find what you need, please visit our online spirit store at

www.fieldhouse.com/churchill

for all your spiritwear desires. All orders are custom designed and shipped directly to you. A portion of the sales supports the Booster Club. Show your support, wear your spirit! If you have questions, contact Allyson Bergman at
bergmanhome@verizon.net
Several WCHS teams, athletes, sports events and community initiatives have garnered positive community attention. Take a look at our Sports News page on the Booster Website to see what teams and athletes have been making news during April and May.
Booster Club Calendar of Upcoming Events
May 9 (Thur.): Booster Club meeting, 7 pm, WCHS Room 126 NOTE DAY CHANGE
June 5 (Wed.): Booster Club meeting, 7 pm, WCHS Room 126
Booster Club Email Address, Website & Social Media