---
Holiday Fundraiser and Gift Ideas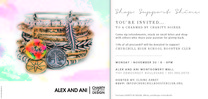 Shop and Dine for CHS Booster Club at the new ALEX AND ANI store and California Pizza Kitchen in Montgomery Mall on Monday, November 30 from 6-9pm. Come pick out a terrific gift, with 15% of the proceeds going to Booster Club. Then, dine in the California Pizza Kitchen to earn another 20% for Boosters. Have a great time with your friends shopping and eating for a cause! Bring the flyer or tell them you are there for Churchill Booster Club!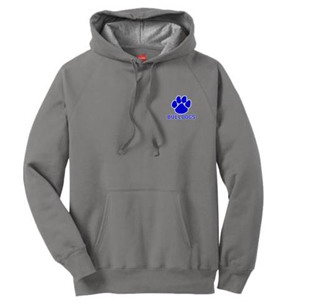 Need a special holiday gift? Remember your school store and Booster Club for great gift ideas. Click here to check out the amazing NEW fan gear on the Booster Club's online store. Tons of items in all sorts of colors are available for you to customize.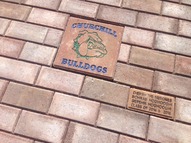 How about a Paver in Shepherd Stadium for that special someone? Help Churchill's Booster Club enhance all CHS athletic facilities by purchasing a permanent paver in the spectacular "Home of the Bulldogs" Paver Field at the main entrance to Shepherd Stadium. Your purchase will not only provide critical financial assistance to Churchill's athletic programs, it will enable you to honor and preserve important Churchill moments through the personal message engraved on your paver. Click here to go to our donation website. Your paver can be engraved using different colored lettering and have the bulldog logo painted on your paver – Message Chris for more info at cnaz@mris.com or click here to order.
---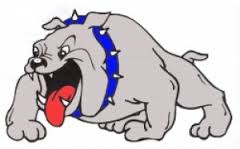 WINTER SPORTS - TIME TO JOIN BOOSTER CLUB!
The CHS Booster Club makes the outdoor and indoor sporting areas and equipment safer, more competitive and more fun for all, athletes and fans alike. Keep us going strong by supporting athletics at Churchill. Where does your money go? Click here to find out! New this year - 100% Membership teams earn extra banquet money for their teams. Thank you for your support and Go Bulldogs! Join Booster Club by clicking here!
BOOSTER CLUB MEETING THIS WEDNESDAY!
All are welcome to get involved in your school Booster Club. Come to the meeting in Room 117 on Wednesday, November 18 at 7pm.
WINTER SPORTS NIGHT FOR PARENTS Nov. 23
All parents who have a student in a Winter sport should attend the meeting on Monday, November 23, 7-9pm in the gym. Membership gifts will be available for pick-up at the meeting!
Congratulations to Varsity Girls Soccer and Varsity Field Hockey for attaining 100% Booster Club membership!
They earned extra money from Booster Club for their team banquets. Thank you for your support!
---
Bulldog Basketball Ball Handling and Shooting Clinic for 6th - 8th Graders!
Saturday, November 21, 9am-12noon. $30 fee benefits CHS Basketball. Please RSVP by Nov 19. See flyer
---
The Churchill Fan Store Needs You!
Support the Booster Club, meet new people, and get a glimpse of the students during the school day by working in the Churchill Fan Store during lunches on Tuesday, Thursday or Friday from 11:10 to noon or during evening school events! New volunteers are always welcome. Sign up for lots of time slots by clicking here.
---
Looking for Ice Hockey Schedules?
Click here to go to our website for the Ice Hockey Varsity 1, Varsity 2 and JV Game schedules. Photo: Senior Christopher Barber in action during the 6-1 victory over Wootton on November 13. Photo by Paige Taylor.
---
Contribute to the Luv u Project by November 30 for added Matching Funds
The Luv u Project was created to honor the life and memory of Carolyn Mattingly, former Booster Club President and active community supporter. The Booster Club officers have reviewed this foundation and are actively supporting the involvement of our Booster Club families. Through the end of November, any donation will be matched up to $20,000 by the Nemeroff family; go to the
Luv u Project website
for details.