May 2, 2016 Winston Churchill HS Booster Club Potomac, MD
Churchill Booster Club Bulletin
Bulldogs Race to Spring Postseason!

Lacrosse Teams Going to Senior Night with Winning Records
The Lacrosse Senior Night on May 3 against Blake will be a celebration of winning regular seasons and hard work for both Boys and Girls Teams. The Boys play at 5:15pm; the Girls start at 7:15pm. Watch the Washington Post Video reflection on the camaraderie of the Boys team. Read the Washington Post article about Austin LaBorwit's record-shattering career at Churchill. Come to the last regular season home game on Tuesday and then check CountySportsZone for post-season schedules. See our Lacrosse Post for additional photos and reporting. Go Bulldogs! Reported by Ariane Promisel and Draga Dubick. Photo above: Boys Varsity Lacrosse Seniors. Photo by Anne Knife.

---
Track and Field Starts Championships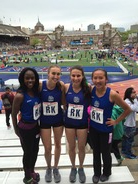 Championship season started this past week when Churchill sent 4 varsity relays to the prestigious Penn Relays in Pennsylvania on April 28 and 29 to compete against many of the best runners in the United States. Photo Left: Churchill's 4 X 400M varsity girls relay at the Penn Relays in Philadelphia (Left to Right, Juniors Stephanie Shosanya, Gwen Ashbury, Julia Reicin and Lucy Lee) Photo by Dave Warren.
This Saturday, May 7, 2016, Churchill will compete at the 34th Annual T.C. Williams Invitational in Alexandria, VA. Montgomery County Championships will be held on May 11, Maryland 4A regionals on May 17-18, 2016, and Maryland 4A state championships are scheduled for May 27-28, 2016. Good luck to our Bulldogs. Read more about the season in the Track post.

---
Volleyball Senior Night Tonight!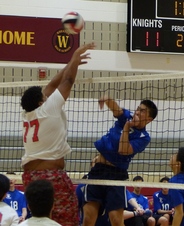 Celebrate with the Coed and Boys Volleyball seniors on Monday, May 2. The Coed team plays at 5:30pm; the Boys start at about 7:15, immediately following the Coed game against Northwood. While Coed enters playoff season with a comfortable 8-2 record, the Boys will be scrambling for every point to bump up their 3-7 win-loss profile. The Senior Night will be held between games. Read our Volleyball post for news on the season and more photos. Reported by Elaine Arndt. Photo above: senior Weiling Tan spikes over Wheaton blocker on April 27. Photo by Dave Arndt.

---
Strong Start for Churchill Crew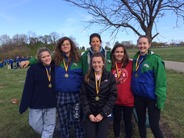 Churchill's greatest success to date this Spring came at Baltimore's Second Invitational regatta in late April. Churchill Crew took four 1st place medals - Novice boys 4+, Novice girls 4+, Junior Varsity girls 8+, and Churchill's unstoppable Varsity girls 4+ (seen in the picture) bringing in their second 1st place medal of the spring season. Varsity boys 4+ finished a strong 2nd place in their race. More race reporting in the Crew post. Reporting and photo by Barrie Tabin Berger. Photo above: Varsity girls 4+ at Baltimore Invitational: Left to right; Holly Smithberger, Sarah Weissel, Coach Michelle, Rachel Newman, Lindsay Hutton; Emily Snider (front).
---
Baseball Hosts Fundraiser
On April 18th Churchill Varsity baseball hosted their annual "PanCan" event in memory of Jeff Katz, father of Jess Katz, a 2015 Churchill Varsity Baseball alum. The game was well attended by the Churchill community. Jesse Katz threw out the first pitch!
Churchill baseball raised close to $1700 to support the PanCan "Katz team." It's not too late to make a donation. Reporting and photo by Lynn Grody. Photo above: Varsity Baseball with 2015 Alumnus Jess Katz at April 17 fundraising game.
---
Introducing New Churchill Athletic Director: Jesse Smith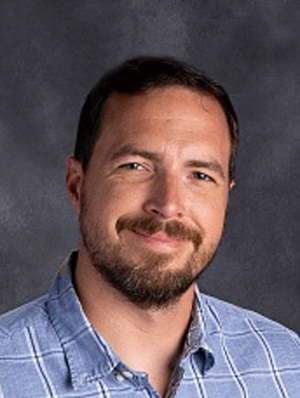 Jesse Smith has been named as the CHS Athletic Director for the 2016-17 school year. He will be following Scott Rivinius who is returning to full-time teaching at CHS. Read about the education and sports background that Jesse brings to Churchill in
AD post.

---
Booster Club Meetings - All Welcome!

Set the direction for next year:
May 4, 7pm, room 117 - new AD introduced
and 2016-17 Officer Elections
---
Find your Spring Sports Schedule!
---
One Way Your Membership Makes a Difference to CHS and our Community
Your donation to Churchill Booster Club makes it possible for the athletic department to provide safe, outstanding grass fields for use by the entire school and community. Thanks for making a difference for all our students.
"Montgomery County is lagging behind its neighbors in the race for turf, with just six artificial fields at its 25 high schools. Whether that's a race worth winning remains up for debate. Proponents of turf argue that additional fields would create more practice space and lead to fewer postponements and cancellations. Opponents are worried about cost, health and safety, and question whether the plastic grass is really greener on the other side." - Read the entire April 26 Washington Post article Why Montgomery County High School Fields are Some of the Worst in the Area by Eric Goldwin. Photo above: To protect the field during the winter and assure spring grass growth, a protective blanket is placed across the CHS stadium field, then removed just in time for the spring season. From November 28 until February 28, no one uses the field. The cost for covering alone is over $2500 every year. Regular field maintenance for all the fields annually costs the Booster Club over $45,000.
---
Put your STAMP* on CHS!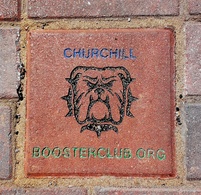 As graduation approaches, it is time to mark a milestone by putting your STAMP* on the paver field at the entrance of the Stadium. Honor the time time at Churchill and help fund improvements to our athletic stadium and facilities. Click here to find pricing information and to order. Check out the options for color lettering and a Bulldog logo on your paver! Questions? Contact Chris Nazarian at cnaz@mris.com. Click here for samples and ideas. *Student or Team Amazing Memory Paver.

---
Field Hockey Skills Clinic May 15 9-11am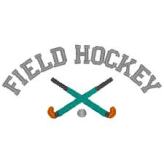 Thinking about playing field hockey? Come to the Churchill field hockey team's skills clinic on Sunday, May 15, from 9-11 am. The clinic is for girls in grades 3-8, beginners and advanced players alike, and will include drills run by current varsity and JV field hockey student-athletes. Come meet the coaches, work on field hockey fundamentals, and get to know the 2015 field hockey team members. The cost is $20 (checks made out to WCHS Booster Club), which will be collected on the day of the event. To sign up, visit our team website at www.churchillfieldhockey.com. See the 2016 Spring Clinic Flyer for details. Questions? Please e-mail coach@churchillfieldhockey.com. We have some equipment available to loan.
Field Hockey Interest Meeting June 8, 4:30
If your daughter is currently in eighth grade and is interested in trying out for the field hockey team this fall, we will hold an interest meeting at Churchill on Wednesday, June 8, at 4:30 pm (room TBA). At this meeting, coaches will speak about the program, our expectations, and tips for kids trying out for the first time. This meeting is not mandatory for new players, but it is recommended. Parents are welcome to attend, but the main audience will be the student-athletes. The first day of tryouts in 2016 will be Wednesday, August 10. If you would like to learn more about the field hockey program at Churchill, please visit their website at www.churchillfieldhockey.com.
---
PLAN YOUR SUMMER SCHEDULE!
FALL 2016 SPORTS TRYOUTS START AUGUST 10.

---
Booster Club Communications Needs You!
Want to get involved in Booster Club? Interested in making sure our community is kept informed and up to date on our sports news? Join the Booster Club Communications team! We already have an ace webmaster to make sure the technical stuff is in place - now we need your help to make sure the word gets out. Contact Elaine Arndt for more information.
elaineharndt@gmail.com
---
NEW CHURCHILL BULLDOGS T-SHIRTS
Stop by the school store and check out our new student-designed T-shirts. Three new designs are just in! They are only $10 each and a great way to show your school spirit this spring.
Remember your online school store for great gift ideas. Tons of items in all sorts of colors are available for you to customize. Click here to check out the amazing NEW fan gear on the Booster Club's online store.
The Churchill Fan Store is Ready for You!
Support the Booster Club, meet new people, and get a glimpse of the students during the school day by working in the Churchill Fan Store during lunches on Tuesday, Thursday or Friday from 11:10 to noon or during evening school events! New volunteers are always welcome. Sign up for lots of time slots by clicking here.
---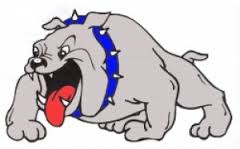 SPRING SPORTS -
TIME TO JOIN BOOSTER CLUB! ALUMNI INCLUDED!
The CHS Booster Club recently approved alumni membership, and warmly welcomes past students and parents to join. The CHS Booster Club makes the outdoor and indoor sporting areas and equipment safer, more competitive and more fun for all, athletes and fans alike. Where does your money go? Click here to find out! New this year - 100% Membership teams earn extra banquet money for their teams. Thank you for your support and Go Bulldogs! Join Booster Club by clicking here!
The Winston Churchill High School Booster Club is a 501(c) (3) volunteer organization established to promote school spirit and work to improve our sports teams and clubs.
Our primary purpose is to get students, parents, staff and the community involved in our programs so we can promote safe and competitive athletics for all of Churchill High School's athletes.
Contact:
info@churchillboosterclub.org
Bookmark the Booster website www.churchillboosterclub.org for helpful information, scores, membership registration, sponsors, directions to away-game locations, online spiritwear store & more!
The Booster Club proudly supports the Churchill PTSA. Our organizations work cooperatively on behalf of WCHS students, parents, staff and the greater Churchill community. Link to the PTSA website to receive important PTSA news & membership information.