July, 2014
Bulldog Blankets are Back! Join the Booster Club Online NOW!
Want to beat the back-to-school week rush and onslaught of paperwork? Get ahead of the game and click
here
right now for online Booster Club membership registration. It takes only a few moments and will go a long way in providing for the equipment and support needed by our Churchill student-athletes and teams! By signing up online before August 25, you'll pick up your membership gift at the August 27 Fall Sports Night and be able to enjoy its benefits throughout the year. Fall, Winter and Spring sports all need the support of Booster Club fundraising, so go ahead and join now, no matter what season your student will be playing.
Thank you for your support and Go Bulldogs!
Booster Club Membership Levels for 2014-15:
$500
Platinum Bulldog
(LIMITED to 50 MEMBERS! See details below)
$200

Gold Bulldog

(Receive FREE Bulldog Blanket and Tote Bag)
$100

Silver Bulldog

(Receive FREE Bulldog Umbrella and Tote Bag)
$40

Friends of Bulldog Sports

(Receive FREE Tote Bag)
The PLATINUM BULLDOG pulls out all the stops! You'll be treated to ALL OF THE ABOVE GIFTS, an ALL SEASON PASS for all regular season home games, 2 FREE Seat Cushions, PLUS PREFERRED PARKING at home football games! If that's not enough, how about a free hot dog and a beverage at each home
game where concessions are served?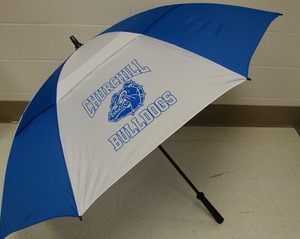 Join the Club and make a difference for our Bulldog teams!
Since the Board of Education approval of the new turf field project at Churchill, the Booster Club has explored a number of fundraising approaches to encourage community involvement at every level in this exciting project. In addition to business and family sponsorships, the Booster Club will be inviting the local community to purchase pavers with personalized messages for the entrance to the field. More information will be coming!
Fall Sports Tryouts Start August 13

Is your child interested in Fall sports: Bocce, Cheer, Crew Club, Cross Country, Field Hockey, Football, Golf, Poms, Soccer-Boys and Girls, Tennis-Girls or Volleyball-Girls? Remember to have the medical and other required forms ready to go. Click here for the link to the required forms.
For Coach and Team information,

click here.
---
Football Information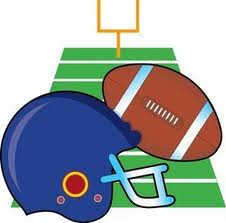 The Churchill Football Team is looking forward to an exciting 2014 season. The boys have been working out and attending 7 on 7 clinics all summer. If a student would like to join the WCHS football team, go to the Churchill Football website at

www.leaguelineup.com/

churchillfootball

. All football tryout forms are due August 1 and are available on the

Churchill Football website

. Workouts with the team are Mon, Wed, and Fri 8am to 10am or 4pm to 6pm. Equipment handouts are August 12th with a mandatory heat acclimation following equipment handouts. For more information contact Sandy Smyth at

npcdem@verizon.net

.


For football fans, the first scrimmage is August 22 @ Georgetown Prep. JV starts at 4pm and Varsity starts at 6pm. The next scrimmage is August 29th @ Churchill
---
CHS Girls Crew celebrates after a race. Photo by Erik Whatley
Crew Club News


No idea what "Crew" does? For starters, it is a 3 season club sport with both boys and girls teams competing on the water that has been gaining an enthusiastic following among Churchill student athletes. Check out their website at

http://churchillcrew.org/

For additional information, use this email:

ChurchillCrewTeam@gmail.com
---
Lacrosse Update


CHS Varsity Girls Lacrosse players Annie Moshyedi and Rachel Thal-Larson made
the Under Armor DC team through open tryouts at the end of the school year. They have been playing on the UA DC team throughout the summer.
Two CHS Varsity Boys Lacrosse players are in the Lacrosse World Games: Louis Dubick for Israel and Danny DiBono for Spain. Former WCHS player Beraton Unal plays for Turkey. This quadrennial competition is happening in Commerce City, Colorado outside of Denver the last two weeks of July.
---
2014-15 Sports Schedules Coming on County Sports Zone


Keep up with your favorite CHS sports schedules. County Sports Zone will be updated with the 2014-15 sports schedules on approximately August 1.


Click here to check it out.
Seasonal and Annual Sport Passes For Sale Online NOW!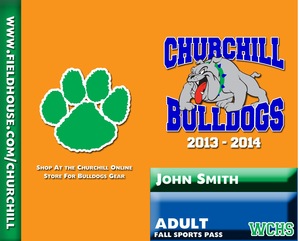 Save time and money by purchasing your seasonal or annual Churchill Bulldog sport passes for students and/or adults, sold only online. Avoid the ticket line and the expense at entry to all fall home stadium games by ordering your passes online (passes available starting July 24)
Just follow the easy instructions at the

Booster Club's Online Spiritwear Store

. The passes will be delivered directly to your home. If you attend a game before your ordered pass arrives in the mail, please bring a copy of your receipt or a driver's license to the stadium for verification. Click

here

to order passes and all your WCHS spiritwear!
The Bulldogs Need Your Support:
Volunteer;
Wear Your Spirit!
Parents are invited to
purchase spiritwear at
the school store, located on the first floor near the cafeteria, on Tuesdays, Thursdays and Fridays
at lunch between 10:40 - 11:45 a.m.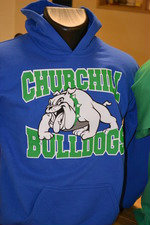 The Booster Club is also looking for volunteers to work at the school store during the lunch-hour shifts, al
ong with the following days and times listed below:
Tues., August 26th - 9th Gr. Parent Orientation 6-8pm
Wed., August 27th - Falls Sports Night 6-8pm
Thur., August 28th - Back To School Night 6-7pm
---
If you can't find that perfect hoodie, hat or tee in the school store, no problem! Check out our online store by linking here:
www.fieldhouse.com/churchill
.
This is a great site to purchase an even
wider variety of spiritwear and gift items, including gift cards and outerwear.
Questions? Contact Allyson Bergman at
bergmanhome@verizon.net
.
Stadium Sign Team Challenge
Attention All Churchill Sports Teams: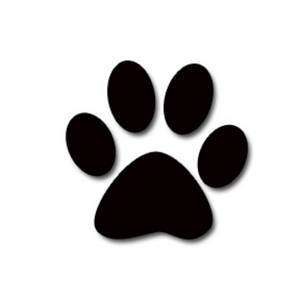 The CHS Booster Club would like to reward athletic teams for their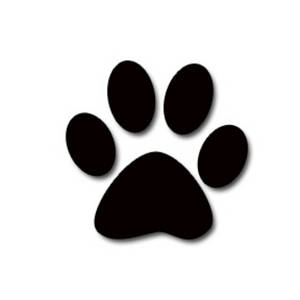 fundraising efforts. To promote team fundraising during the 2014-2015 year, the Booster Club will give each sports team money for securing new stadium sign sponsors.
• If a team secures a new sponsor and payment is received for the stadium sign by September 19, 2014, the team will receive $150 for its team account.
• If a team secures a new sponsor and payment is received for the stadium sign by October 17, 2014, the team will receive $100 for its team account.
There is no limit to the number of stadium signs that can be obtained per team.
Booster Club Calendar of Upcoming Events
August 13 (Wed.): Fall Sports Tryouts start for athletes
August 27 (Wed.): Fall Sports Information Night and Membership Gift Pick up, 7 pm, Auditorium
September 10 (Wed.): Booster Club Meeting, 7 pm, WCHS room 126
Booster Club Email Address, Website & Social Media
Please help us get Churchill Booster Club News out to all Bulldog supporters. Know a Booster fan who should be receiving our news? Need an email address added to our mailing list? Interested in sharing news about Churchill student-athletes and teams? Contact: info@churchillboosterclub.org
Bookmark the Booster website

www.churchillboosterclub.org

for helpful information, scores, membership registration, sponsors, directions to away-game locations, online spiritwear store & more!
The Booster Club proudly supports the Churchill PTSA. Our organizations work cooperatively on behalf of WCHS students, parents, staff and the greater Churchill community. Link to the

PTSA website

to receive important PTSA news & membership information.