Booster News, January 2012
Happy New Year! Our winter sports teams are off to a great start. Varsity Ice Hockey, which captured the state championship title last year, remains undefeated this season. Many other teams—including Wrestling, Boys´ and Girls´ Basketball, and Swim and Dive—are racking up the wins and setting records, too. The Churchill Booster Club is happy to celebrate the success of our winter sports teams at our upcoming Winter Captains´ Luncheon on January 31.
In the meantime, we encourage you to cheer on all of our winter athletes, whether they are competing on the rink, in the pool, on the court, track, mat or other location. And don't miss our upcoming monthly meeting, happening tonight, Wednesday, January 11 at 7 p.m. in Room 126. The Booster Club supports hundreds of Churchill´s hard-working student-athletes throughout the year, and we welcome new volunteers.

Wayne Cohen
President,

The Varsity Ice Hockey Team is leading the way among our winter sports teams with 100% membership
in the Winston Churchill High School Booster Club! Many thanks to those families and all of the Churchill supporters who have already "
joined the club"
this year. Your membership dues play a critical role in supporting our student-athletes and Churchill teams, especially now when athletic department budgets across MCPS are seeing significant cutbacks.
2. Online Spiritwear, Season Passes and Bulldog Cookbooks
Check out our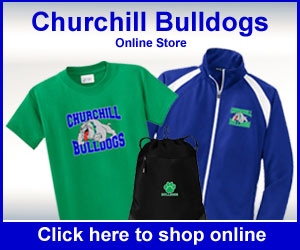 new Online Spiritwear Store—
also known as Bulldog Central—
for an extensive line of Churchill apparel and accessories, available in numerous customizable colors, styles and sizes! The Online Store offers i
tems for men, women, youth—even toddlers and babies. Not sure what to get? Purchase a giftcard at the site and let your Bulldog fan make the choice.
And that'
s not all: the Spiritwear Store is your source for ordering season sport passes. Follow the easy instructions at the new
Online Spiritwear Store
and the passes will be delivered directly to your home.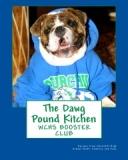 Here
´
s another way to support the Booster Club:
purchase a copy of the "
The Dawg Pound Kitchen"
cookbook.
Filled with fabulous family recipes, local restaurant and
Potomac Village Farmer'
s Market recipes,
"
The Dawg Pound Kitchen"
cookbook makes a great gift for recent graduates, WCHS alumni
, Churchill parents, staff and more.
3. Boys
´
& Girls
´
Basketball Teams Clinch Titles at Tournament

Congrats to the Varsity Boys
´
and Varsity Girls
´
Basketball Teams, both of which clinched the championship titles at the Annual Bobby Miller Bulldog Classic Basketball Tournament, held December 27-28 at Winston Churchill High School.
This is the the third year Churchill Basketball has hosted
the event,
named in memory of long-time area youth basketball coach Bobby Miller, who died in April 2009 following a courageous battle with cancer. The generous sponsorship of Town & Country Movers enabled Churchill Basketball to organize this
two-day, eight-game tournament, which
benefited the American Cancer Society in Bobby'
s name. In addition, spectators attending the tournament donated to the cause.
4. Churchill Sports in the News
A number of Churchill teams, athletes and sports events garnered positive media attention in December and January. Here are just a few recent highlights:

Swim & Dive: The Girls' and Boys' Varsity Swim and Dive Teams both defeated the B-CC
Barons on January 7. The Girls
took 1st - 3rd in the Medley and Free Relay. They also swept five out of nine individual events. They won every single event in the meet.
The Boys beat B-CC 114-57, winning every swimming event but two.
For full details about this and other Swim and Dive meets, see the Booster Club Website and find links to local news coverage.
Above right: Junior Austin Cole won the 50 and 100 Freestyle and was the anchor on the winning 400 Freestyle Relay vs. B-CC on January 7. Photo by Nestor Ares.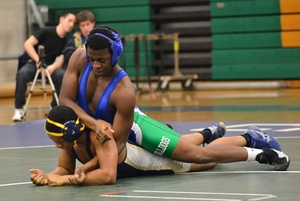 Wrestling:
The Varsity Wrestling Team is seeing great success on the mats this season, including two big wins just two days apart against Seneca Valley and Bethesda-Chevy Chase in late December. See photos, recaps and links to Churchill Wrestling news coverage on the
Booster Club Website
.
Photo: Senior Collins Kenlak turns his opponent to go for the pin on December 22 vs. B-CC. Photo by Denise Schleckser
5.
Churchill Grad and Olympic Rower Visits
Crew Team in December
Olympic Rower and 2001 Churchill graduate David Banks
attended a winter conditioning practice with Churchill Crew on December 22. Banks spoke about his rowing career, offered advice to team members and took questions. He also helped coach practice and demonstrated proper technique on the rowing machine (below).
While attending Churchill, Banks played basketball and ran track. He went on to study at Stanford University, where he joined the Crew team during his freshman year. After college, Banks decided to pursue the sport further, and in 2008 he made the U.S. Rowing team. That year Banks also qualified for a spot on the U.S. Olympic team in Beijing. Banks is now training in Oakland, California, and hopes to qualify for the 2012 Olympics in London.
Join Churchill Crew
´
s Spring
`
Learn to Row
´
Program
Churchill Crew, a
co-ed
community rowing team, will offer a
`
Learn to Row
´
program for freshmen, sophomores and juniors who are interested in trying the sport. The one-year-old team practices on the water in the fall and spring, and conducts winter conditioning during the off season. Students are eligible to compete in regattas the season following the
`
Learn to Row
´
program; no tryouts are necessary.
Crew is an all-body sport that promotes fitness, teamwork, and a high level of commitment and concentration. It is a sport that students can enjoy for a lifetime.
Interested students should email ChurchillCrewTeam@gmail.com with their name, grade, phone number and parents
´
names and emails.
Need a way to promote yo
ur business, supp
ort Church
ill athletes, or both? The Winston Churchill High School Booster Club has ju
st the answer:
advertise your business with a
sponsorship banner prominently displayed in our WCHS stadium or baseball field. Let us help you score the goals and homeruns your business needs.
For a full list of our generous sponsors, along with details on our Booster Club sponsorship opportunities, please click here.
7. Booster Club has a New E-mail Address & Website
Please help us get Churchill Booster Club News out to all Bulldog supporters. Know a Booster fan who should be receiving our news? Need an e-mail address added to our mailing list? Interested in sharing news about Churchill student-athletes and teams? Contact us at our new email address: info@churchillboosterclub.org
Bookmark our website www.churchillboosterclub.org for helpful information, scores and related links.
See current and upcoming Booster Club activities, find updates and media coverage on Bulldog teams and athletes, check out our generous sponsors, or get directions to away-game locations.
8. Booster Club Calendar of Upcoming Events
January 11 (Wed): Booster Club Monthly Meeting, 7 p.m., Room 126
January 31 (Tues): Winter Sports Captains´ Luncheon. Winter Sport Captains should receive invitations soon via email. If your son or daughter is a winter sport co-captain, please make sure we have his or her email address. Send it to: info@churchillboosterclub.org

February 15 (Wed): Booster Club Monthly Meeting, 7 p.m., Room 126
April 13 (Fri): Bowl A Strike for Churchill! Join us for Churchill's largest social event of the year from 8-11 p.m. at Bowlmor Lanes, Bethesda. All proceeds support WCHS athletics.