2015 Homecoming Week October 5-10,
Burritos, Field Hockey, XCountry, Volleyball, Soccer, Ice Hockey & More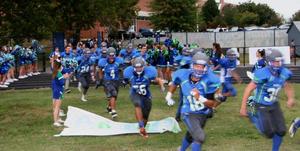 This

Homecoming Week

is a blur of activity. Students have themed days, lunchtime games, and exciting weekend events. Class floats will be on view beginning this Friday, 5pm in the bus loop.
Come cheer on the tenacious Bulldog Varsity Football team on Friday night at 6:30 as they tackle the Quince Orchard Cougars. The halftime will feature the Homecoming show and presentation of the Homecoming Court.
Click here
for the full schedule of the Homecoming special events. For fall sports previews and highlights, check out the
Churchill Observer Online

.

Photo Above: The Bulldogs take the field for the September 25 Community Night game against Blair. Photo by John Jordan.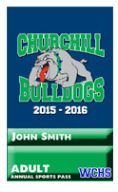 Want to avoid the line to get into home games? Save time and money by buying your seasonal or annual Churchill Bulldog sport passes for students and adults, sold only online.
Log into the

Booster Club's Online Spiritwear Store

and select the Sports Pass Header at the top of the screen. The passes will be delivered directly to your home. If you attend a game before your ordered pass arrives in the mail, please bring a copy of your receipt or a driver's license to the stadium for verification. Click

here

to order passes and all your WCHS spiritwear!
Make It Fun: Volunteer and Wear Your Spirit!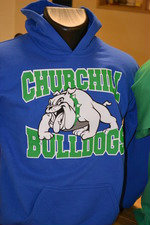 Attention Parent Volunteers! Support the Booster Club, meet new people, and get a glimpse of the students during the school day by working in the Churchill Spirit Store. Hours are Tuesday, Thursday & Friday during school lunch from 11:10 to Noon. Or volunteer during school events. There are also opportunities to help at the upcoming home football games. To sign up, click here. Questions? Contact Ali Weitzman at 301-908-3411 or ali.weitzman@gmail.com
---
If you can't find that perfect hoodie, hat or tee in the school store, no problem! Check out our online store by linking here:

www.fieldhouse.com/churchill

. This is a great site to purchase an even wider variety of spiritwear and gift items, including gift cards and outerwear.
Questions?
Contact Ali Weitzman at 301-908-3411 or

ali.weitzman@gmail.com
Stadium Sign Team Challenge
Attention All Churchill Sports Teams: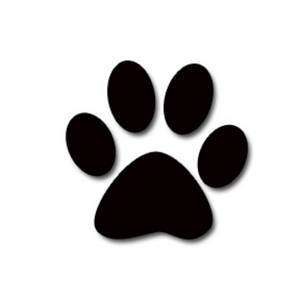 The CHS Booster Club would like to reward athletic teams for their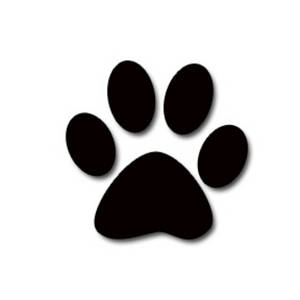 fundraising efforts. In an effort to promote team fundraising, Booster Club will give each sports team money for securing new stadium sign sponsors.

If a team secures a new sponsor and payment is received for the stadium sign by October 23, 2015, the team will receive $100 for its team account.
There is no limit to the number of stadium signs that can be obtained per team.
Advertise with the Booster Club!
We are offering two levels of advertising this year, "JV" and "Varsity" with a host of
benefits at each level.

Click here

to review the options and sign up. Thank you for your support and Go Bulldogs!
Questions - Allyson Bergman -

bergmanhome@verizon.net
Volunteer at the Concessions Stand!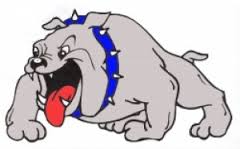 Concessions Stand Needs You! Join the Booster Club community by volunteering at the concession stand for any of our outdoor stadium events. Your donation of time directly benefits our student athletes. AND IT'S FUN! Come feel what it is like to hang out on our WCHS campus and meet other parents! Simply visit www.signupgenius.com and Select Find a Sign Up and type in the email address WCHSboosterconcessions@gmail.com.
Questions? Contact Draga Dubick at WCHSboosterconcessions@gmail.com.

Want to know where your money goes? Click

here

to see the exciting projects that membership makes happen. Go Bulldogs!
Get Involved - Attend our Meeting!
Wednesday, October 21, Room 126
Want to help our athletic program thrive? Come to our Booster Club meeting and get involved in an active CHS parent group.
Booster Club Calendar of Upcoming Events
Friday, October 9 - Homecoming Game. 6:30pm Kickoff CHS vs. QO
Wednesday, October 21 - Booster Club Meeting. 7pm. Room 126
Friday, November 6 - Football Home Game 6:30pm Kickoff CHS vs. WJ
Booster Club Email Address, Website & Social Media