July 2015 - The Bulldog Classic Golf Tournament is Back! August 10!
You are invited to join the friends and families of the WCHS Football team for the
Brian K. Song Memorial Bulldog Golf Classic and Dinner/Auction on
Monday, August 10, 2015 at Kenwood Golf and Country Club!
Come play golf and/or join in for the dinner and the auction!
Find more details at

www.churchillfootball.com

or
contact Julie Wagman at

wagmanfootball@yahoo.com

!
Fall Sports Tryouts Start August 12

Students interested in Fall sports? (Bocce, Cheer, Crew Club, Cross Country, Field Hockey, Football, Golf, Poms, Boys Soccer, Girls Soccer, Girls Tennis or Girls Volleyball) Remember to have the medical and other required forms ready to go.
Click here for the link to the required forms.
For Coach and Team contact information,

click here.
---
The Churchill Football team is looking forward to an exciting 2015 season with new Head Coach Al Song.The team has been working out all summer with personal trainers from Explosive Performance. Workouts are Monday and Wednesday 8:45 -12:00 and Tuesday and Thursday 7:45 -11:00. If a student would like to join the team for workouts, please email Sandy Smyth at npcdem@verizon.net. If a student would like to join the WCHS football team for tryouts, go to the Churchill Football website at www.churchillfootball.com. All football tryout forms are listed there and are due August 1, mailed to:
Sandy Smyth, 10 Kirkwall Court, Potomac, 20854
Equipment handouts are August 11, 2015 with a mandatory heat acclimation following equipment handouts. For more information contact Sandy Smyth at npcdem@verizon.net.
Football fans! The first scrimmage is Thursday, August 20 at CH Flowers High School in Springdale, MD. Time is TBA. The next scrimmage is Friday, August 28 at Georgetown Preparatory School in Rockville, MD. JV will start at 1:00pm with Varsity following.
Middle School Football Program
Hoover and Cabin John students interested in playing football are invited to join a middle school football team led by the Churchill football coaching staff. The program will develop the desire to set goals, the discipline to attain success, the determination to overcome challenges, the attention to detail necessary to refine any craft, and the devotion to sacrifice ego in the service of team and teammates. For more information please visit the Rockville Football League website. Registration is encouraged by August 1, please click here to sign up. Questions - please contact Coach Stamati Comuntzis at sc@lazcom.com
---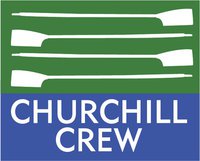 Crew Club News


No idea what "Crew" does? For starters, it is a 3 season club sport with both boys and girls teams competing on the water that has been gaining an enthusiastic following among Churchill student athletes. Check out their website at

http://churchillcrew.org/

For additional information, use this email:

ChurchillCrewTeam@gmail.com
---
Over the summer, Churchill Lacrosse kept up a vigorous schedule of club activity.

Performance 2018 Black team won the Trilogy Tournament in Baltimore over Father's Day weekend. The Crabs summer team 2017 played in 3 competitive tournaments and were the champions at two of them - The NSCLA Cup and the Crab City Tournament (see photos).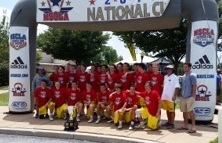 The Crabs team (2018) did very well, as well, winning their age bracket at the NSCLA Cup tournament and making the championship at Crab Feast, only losing in double overtime. Spencer Knife attended the Top 205 camp, along with Jake Blumberg from WCHS, and made the All-Star game.

Reported by Anne Knife and Lee Altobello. Photos courtesy of Anne Knife.
---
2015-16 Sports Schedules Coming on County Sports Zone
Keep up with your favorite CHS sports schedules. County Sports Zone will be updated with the 2015-16 sports schedules on approximately August 1.


Click here to check it out.
Here are the scheduled Home Football games for 2015:
Sept 4 – Home Football v. Clarksburg
Sept 25 – Home Football v. Blair - Community Night
Oct 9 – Home Football v. QO – Homecoming
Oct 23 – Home Football v. Northwest
Nov 6 – Home Football v. WJ
Avoid the hassle - Join the Booster Club 2015-16 Online Now!
Get ahead of the game and click
here
right now for online Booster Club membership registration for your Fall, Winter or Spring sport. You make the difference in providing for the equipment and support needed by our Churchill student-athletes and teams. By signing up online before August 24, your membership gift will be available for pick up on August 26 Fall Sports Night or August 27 Freshman Parent Night. New this year - 100% Membership teams earn extra banquet money for their teams. Thank you for your support and Go Bulldogs!
Booster Club Membership Levels for 2015-16:
$500
Platinum Bulldog
(LIMITED to 50 MEMBERS! See details below)
$200

Gold Bulldog (Receive FREE Heavy Duty Drawstring Backpack other gifts)
$100

Silver Bulldog (Receive FREE Rain Poncho (new!) and Bulldog Sticker)
$40

Friends of Bulldog Sports (Receive FREE Bulldog Sticker)
The PLATINUM BULLDOG pulls out all the stops! You'll be treated to ALL OF THE ABOVE GIFTS, an ALL SEASON PASS for all regular season home games, 1 Cooler Backpack, PLUS PREFERRED PARKING at home football games! If that's not enough, how about a free hot dog and a beverage at each home
game where concessions are served? Join the Club and make a difference for our Bulldog teams!
The stadium entrance features a beautiful new paver pathway installed just last year. You are invited to honor a family member, friend, coach or team by purchasing a handsome paver for this Booster Club fundraising project to provide improvements to the stadium at Churchill. Please

click here

for more information and online ordering. For questions, contact Chris Nazarian at

naztitle@gmail.com
Seasonal and Annual Sport Passes Coming Soon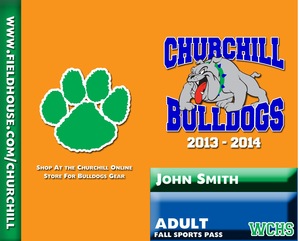 Save time and money by purchasing your seasonal or annual Churchill Bulldog sport passes for students and/or adults, sold only online. Avoid the ticket line and the expense at entry to all fall home stadium games by ordering your passes online (passes available later this summer)
Just follow the easy instructions at the

Booster Club's Online Spiritwear Store

. The passes will be delivered directly to your home. If you attend a game before your ordered pass arrives in the mail, please bring a copy of your receipt or a driver's license to the stadium for verification.
School Store Volunteer Sign Up Coming Soon!
Parents are invited to
purchase spiritwear at
the school store, located on the first floor near the cafeteria, on Tuesdays, Thursdays and Fridays
at lunch between 10:40 - 11:45 a.m.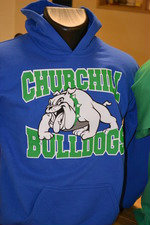 The Booster Club will be looking for volunteers to work at the school store during the lunch-hour shifts, al
ong with the following days and times listed below:
August 26th - Fall Sports Night 6-8pm
August 27th - Freshman Parent Night 6-8pm
September 3 - Back To School Night 6-7pm

Look for the Sign-up Genius coming soon!
---
If you can't find that perfect hoodie, hat or tee in the school store, no problem! Check out our online store by linking here:
www.fieldhouse.com/churchill
.
This is a great site to purchase an even
wider variety of spiritwear and gift items, including gift cards and outerwear.
Questions? Contact Allyson Bergman at
bergmanhome@verizon.net
.
Stadium Sign Team Challenge
Attention All Churchill Sports Teams: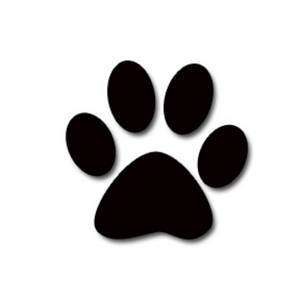 The CHS Booster Club would like to reward athletic teams for their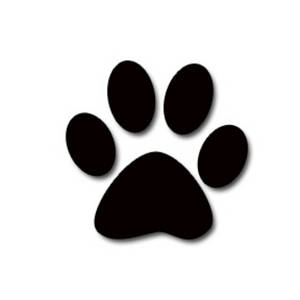 fundraising efforts. To promote team fundraising during the 2015-2016 year, the Booster Club will give each sports team money for securing new stadium sign sponsors.
• If a team secures a new sponsor and payment is received for the stadium sign by Friday, Sept 18, 2015, the team will receive $150 for its team account.
• If a team secures a new sponsor and payment is received for the stadium sign by Friday, Oct 16, 2015, the team will receive $100 for its team account.
There is no limit to the number of stadium signs that can be obtained per team.
Booster Club Calendar of Upcoming Events
August 10: Brian K. Song Memorial Bulldog Golf Classic and Dinner/Auction
August 12: Fall Sports Tryouts start for athletes
August 26: Fall Sports Information Night and Membership Gift Pick up, 7 pm, Auditorium
August 27: Membership Gift Pick up (prior to Freshman Parent Night), 6:30-7 pm, Auditorium Hall
Booster Club Email Address, Website & Social Media
Please help us get Churchill Booster Club News out to all Bulldog supporters. Know a Booster fan who should be receiving our news? Need an email address added to our mailing list? Interested in sharing news about Churchill student-athletes and teams? Contact: info@churchillboosterclub.org
Bookmark the Booster website

www.churchillboosterclub.org

for helpful information, scores, membership registration, sponsors, directions to away-game locations, online spiritwear store & more!
The Booster Club proudly supports the Churchill PTSA. Our organizations work cooperatively on behalf of WCHS students, parents, staff and the greater Churchill community. Link to the

PTSA website

to receive important PTSA news & membership information.