September, 2015 - Bulldogs Begin!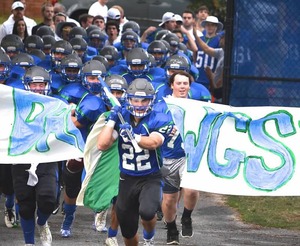 The scoring, tackling, spiking, cheering, dribbling, swinging, serving, running and everything in-between have taken off the first week of school. The CHS Booster Club makes the outdoor and indoor sporting areas and equipment safer, more competitive and more fun for all, athletes and fans alike. Keep us going strong by supporting athletics at Churchill. Go Bulldogs!


Photo at Left: Senior Captain Andrew Zuckerman leads the team to the field in the Varsity Football home opener against Clarksburg on September 4. Photo by Bill Zonghetti. Photo below: Poms at attention during the National Anthem. Photo by John Jordan.
Want to know where your money goes? Click

here

to see the exciting projects that membership makes happen. Go Bulldogs!
Get Involved - Attend our First Meeting!
Wednesday, September 9, Room 126
Want to help our athletic program thrive? Come to the first Booster Club meeting of the new school year and get involved in an active CHS parent group.
Varsity Boys Soccer

excels on and off the field. Right after the team was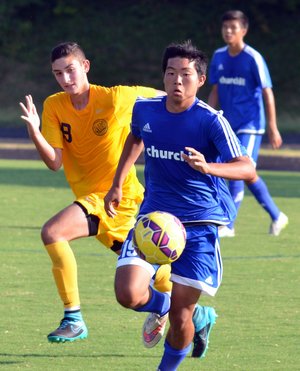 finalized this August, the boys held a fundraising carwash in the community, raising $1,030 in one afternoon. Their efforts will be matched by $500 from Booster Club! In addition, their team was first to make 100% family membership in Booster Club, earning another $250 for the team. Congratulations and thanks to all our member families.

Photo top right: Junior Austin Hu takes off in a scrimmage against Bullis.

Photo below left: Senior Nick Yazdani battles for the ball in a preseason match against Georgetown Prep. Below right: Senior Collin Schmitz clears the goal in the same match. Photos by Lisa Drexler.




---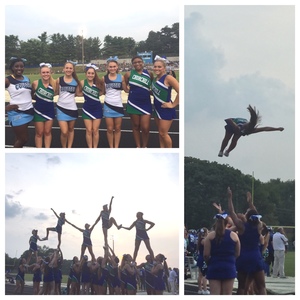 The conditioning and preparation for football season wasn't only on the football field. The

Varsity and JV Cheer

teams focused on stunt technique, timing, safety, game day stunts, band cadences, cheers and chants during their own customized summer training camps. They also prepared for their own MCPS County Cheer Competition and JV Exhibition. Good luck to these athletes in their own tournament schedule!


Photos left: The CHS Cheer squad met with their Clarksburg counterparts and performed spectacular stunts during the varsity football home opener Sept. 4. Photos by Jen Clark.
---

Varsity Boys Basketball is hosting a fundraiser at the Potomac Chipotle on

Monday, September 28 from 4-8pm.

50% of the proceeds will be donated to the team. Click

here

for details.
See you there!
---
Paver Purchase Fall Deadline - the Paver Field needs YOU!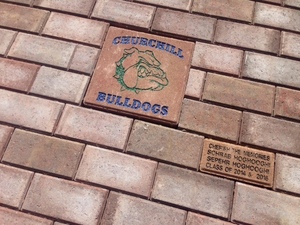 The Paver deadline is September 30th for ordering your personal and permanent paver for installation before the end of the Fall 2015 sports season. The paver funds support all of Churchill Athletics, Stadium and other athletic facility improvements. Contact Chris Nazarian directly with questions cnaz@mris.com or via text/call 301-633-8071. Click here to go to our donation website.
Seasonal and Annual Sport Passes For Sale Online NOW!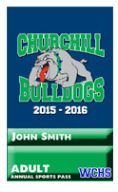 Want to avoid the line to get into home games? Save time and money by buying your seasonal or annual Churchill Bulldog sport passes for students and adults, sold only online.
Log into the

Booster Club's Online Spiritwear Store

and select the Sports Pass Header at the top of the screen. The passes will be delivered directly to your home. If you attend a game before your ordered pass arrives in the mail, please bring a copy of your receipt or a driver's license to the stadium for verification. Click

here

to order passes and all your WCHS spiritwear!
Make It Fun: Volunteer and Wear Your Spirit!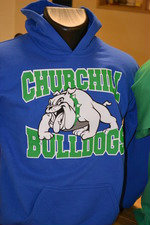 Attention Parent Volunteers! Support the Booster Club, meet new people, and get a glimpse of the students during the school day by working in the Churchill Spirit Store. Hours are Tuesday, Thursday & Friday during school lunch from 11:10 to Noon. Or volunteer during school events. There are also opportunities to help at the upcoming home football games. To sign up, click here. Question? Contact Allyson Bergman at bergmanhome@verizon.net, or 301-351-5796
---
If you can't find that perfect hoodie, hat or tee in the school store, no problem! Check out our online store by linking here:

www.fieldhouse.com/churchill

. This is a great site to purchase an even wider variety of spiritwear and gift items, including gift cards and outerwear. Questions? Contact Allyson Bergman at

bergmanhome@verizon.net

.
Stadium Sign Team Challenge
Attention All Churchill Sports Teams: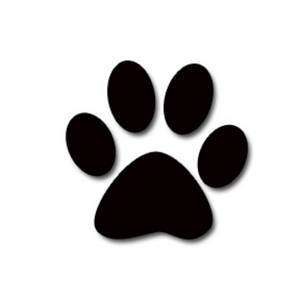 The CHS Booster Club would like to reward athletic teams for their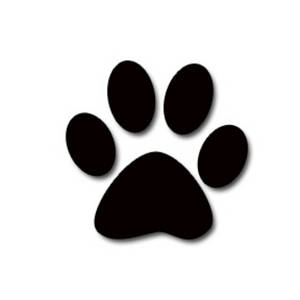 fundraising efforts. In an effort to promote team fundraising, Booster Club will give each sports team money for securing new stadium sign sponsors.
If a team secures a new sponsor and payment is received for the stadium sign by September 18, 2015, the team will receive $150 for its team account.
If a team secures a new sponsor and payment is received for the stadium sign by October 23, 2015, the team will receive $100 for its team account.
There is no limit to the number of stadium signs that can be obtained per team.
Advertise with the Booster Club!
We are offering two levels of advertising this year, "JV" and "Varsity" with a host of
benefits at each level.

Click here

to review the options and sign up. Thank you for your support and Go Bulldogs!
Questions - Allyson Bergman -

bergmanhome@verizon.net
Volunteer at the Concessions Stand!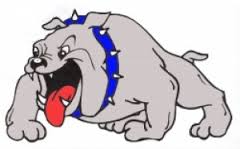 Concessions Stand Needs You! Join the booster club community by volunteering at the concession stand for any of our outdoor stadium events. Your donation of time directly benefits our student athletes. AND IT'S FUN! Come feel what it is like to hang out on our WCHS campus and meet other parents! Simply visit www.signupgenius.com and Select Find a Sign Up and type in the email address WCHSboosterconcessions@gmail.com.
Questions? Contact Draga Dubick at thedubicks@verizon.net

Booster Club Calendar of Upcoming Events
September 9 (Wed.): Booster Club Meeting, 7 pm, WCHS room 126 All Welcome!
September 25 (Fri.): Varsity Football Home Game vs. Blair. Community Night. Kickoff 6:30
September 28 (Mon.): Boys Basketball Fundraiser at Potomac Chipotle 4pm-8pm
Booster Club Email Address, Website & Social Media