November 2014 - Bulldog Pride
Seniors-Pavers-Golf-VB-FH-Swim Tryouts-Crew-Ice Hockey and more!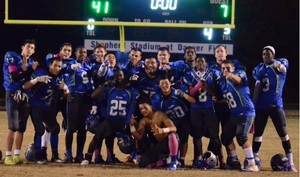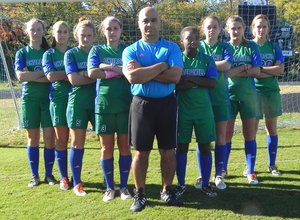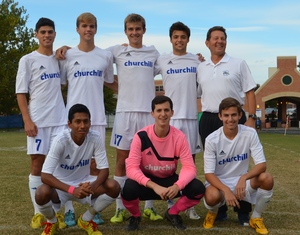 Senior Moments -
CHS senior athletes on Fall teams were celebrated for their efforts and the many memories they brought to teammates, friends, fans and families. See more Senior Moments at

Sports News Page

on the Booster website.
Photo at left: Varsity Football Seniors celebate their last regular season home game and a Homecoming victory, a 41-7 win over Whitman. Photo by Bill Zonghetti.
Center photo: Varsity Girls Soccer Seniors with Coach Haroot Hakopian: Kate Reese, Natalie Allen, Annabelle Phillips, Victoria Humphries, Sarah Johnston, Keaira Clark, Rachel Thal-Larsen, Julia McDermott. Photo by Rena Reese. Right photo: Varsity Boys Soccer Seniors with Coach Arnold Tarzy:
Top, l to r: Mario Mercado, Joey Strawn, Conor Quigley, Noah Jankel, Bottom, l to r: Chavin Desilva, Kyle Solomon, Justin Spivak. Photo by Lisa Drexler.
Paver News - County Approves Paver Field Installation!
The County has given the Boosters the green light to install the personalized pavers at the entrance to Shepherd Stadium, with the first wave likely before the Thanksgiving holiday. This is your chance to be among the first to leave a lasting tribute at Churchill for all to see as they enter the stadium. If you have not yet ordered your paver, the deadline to be included in the first group is this

Friday, November 7

. Just

CLICK HERE

to be taken to the paver website where you can compose the message to be engraved on your paver and submit your order in a matter of minutes. All the information you need to take advantage of this unique opportunity is just a click away.
Let everyone see your Bulldog Pride!
2014 Maryland State
Golf Champions!
This is a record-growing 12th title (5th is the next closest). After completing a successful fall golf season as champions of the regular season and the District, the Bulldogs led from start to finish in a very competitive States Championship on October 29. The competing four-member team was lead by freshman Dylan Rotter 145 (2nd place boy), juniors Adam Gray 147 (4th place boy), Luke Schaap 155, and freshman Lena Capoccia 156 (3rd place girl). Also competing at States among our record 12 qualifiers was sophomore Oliver Whatley 154, seniors Hanna Jia 160 (4th place girl), Eunbbie Kim 162, junior Rebecca Bartko, sophomore Eowyn Pak, freshmen Joddie Zeng, Bethany Chen, and Aine Kenwood.
After Day 1 of States, Churchill was tied with WJ with a 299 (3 shots off the record). On the final day Churchill finished with a 603 (5 shots off the record), Wootton was 2nd at 613, and WJ was 3rd at 617. In addition, Montgomery County schools' performance at States was outstanding: the top 4 Team spots as well as the top Individual boys and girls spots as well as 8 of the top 10 individual boys medals and 3 of the top 4 individual girls medals went to Montgomery County.
The CHS team is young, and Churchill can look forward to more States Champions in the future. We are proud to represent Churchill on the course and at the top of the pack. – Coach Mike Fisher


Photo above:
Back row (L to R) Coach Fisher, Luke Schaap, Adam Gray, Dylan Rotter Oliver Whatley, Lena Capoccia
Front row L to R Hanna Jia, Rebecca Bartko, Eunbbie Kim.
Photo taken by Bo Jia

.
---
Girls Varsity Volleyball

has not only had a dream regular season (13-1), but is helping to fulfill the dreams of those who want to see an end to the scourge of cancer. During their Dig Pink Rally week, the Varsity and JV girls and families conducted a bake sale at the Village Safeway and hosted a raffle fundraiser at their October 13 game. They raised over $2,000 for the Side Out Foundation that supports breast cancer research and awareness. Good luck to the team in their first post-season game at CHS on

Monday, November 3 at 6pm

. Come out and cheer them on!
Photo at left: Girls Varsity Volleyball in the pink at the Dig Pink Rally on October 13. Photo by Nancy Hedayat.
---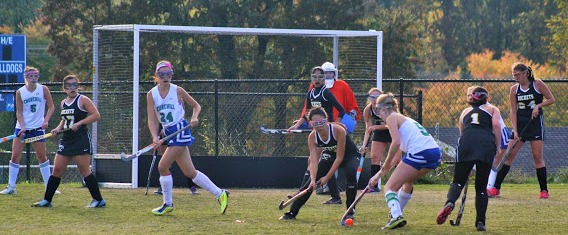 The

Varsity Field Hockey

team finished a strong and rewarding regular season (8-4) and went into the playoffs riding a two-game winning streak. The Bulldogs beat RM in the first round, 5-0. Unfortunately, despite an exceptionally strong game from the entire team (some fans commented that it was one of the better all-around games the girls played this year), Churchill fell to defending county champ Wootton on October 27 by a score of 0-2. Jocelyn Kelley was a whirling dervish on offense and defense; the forwards, attack and midfielders were hustling to the ball and pressuring Wootton; and the defense came up strong. In particular, defender Emily Raab turned away multiple Wootton rushes, and goalie Sophie Asher compiled a total of 10 saves. For the season, the team leaders were: Goals – Annie Moshyedi (7), Jenny Langerman (6), and Carly Kabelac (5); and in Assists: Carly Kabelac (7), Dani Weinberg (5) and Annie Moshyedi (5). Sophie Asher had 81 saves – that is the second highest of all MCPS FH Goalies this year! Thank you to great coaches, Cay Miller and Stephanie Dickel. Congratulations to the entire 2014 Field Hockey team.


Photo above:
At playoff game against RM on 10/23. Churchill players in this photo are (from L to R) senior Isabel Mangan, freshman Faith Kean, senior Carly Kabelac, sophomore Jenny Langerman. This photo was taken moments before Carly Kabelac scored one of her two goals in the 5-0 win. Photo by Jack Ascher.
---
Thanks to all the participants, helpers and fans for making the

Fall Community Nights for Varsity Football and Soccer

such a huge success. Past, present and future Bulldogs were excited to cheer on the football victory (33-16) over RM on October 17 and the soccer wins (2-0 Boys, 3-2 Girls) over Poolesville on October 20. See the photo slideshow on the

Booster Club Home page

.

Photo at right: JV Football players greet young fans. Photo by Mary Ellen Mengucci.
---
Winter Tryouts and Conditioning Programs
SWIM & DIVE TEAM

tryouts

will be held on Monday, November 17th from 2:45-3:45 pm and Wednesday November 19th from 5:30-6:30 AM at the Kennedy Shriver Aquatic Center (KSAC). All required forms are due by

Friday,

November 14

to Coach Tappis in room 136. Please click here for more information.



CHS Volleyball conditioning

runs every Monday starting

December 1st

from 3:30-4:30. Workouts will be led by Boys Coach Erika Eastham. Details on

flyer

. No fee. Please direct questions to

eeastham1234@gmail.com

.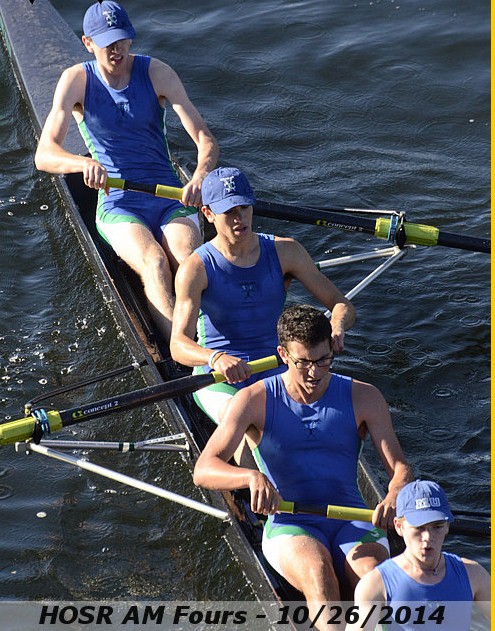 The

Churchill Crew

took on the Head of the Schuylkill Regatta (HOSR), a rowing race held annually during the last weekend in October on the Schuylkill River in Philadelphia. The HOSR is the final race in the Fall Fury series, which includes the Head of the Ohio and the Head of the Connecticut.

The 3rd Annual "Sip, Shop & Support Churchill Crew" event will be held on

Thursday, Nov. 6 from 6-9pm and on Friday, Nov. 7 from 10am-3pm

at 11513 Dahlia Terrace in Potomac. Please join us and get a jump start on your holiday shopping. Shop for jewelry, artwork, accessories, hostess gifts, housewares and more. Churchill Crew is a 501 (c) (3) organization and is also a 100% CHS Booster Club membership team. See

http://www.churchillcrew.org/




Photo above: Mens' fours at HOSR on October 26. Photo by Cindy Cole.
---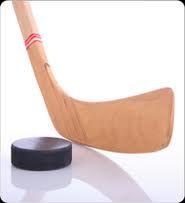 The Churchill Ice Hockey Club held their tryouts during the beginning of October. Due to the enthusiastic turnout, the ice hockey club – for the first time in their history – will be fielding three teams; Varsity, Varsity Two and Junior Varsity. The ice hockey board, led by Andrew Satin, has successfully lobbied the Maryland Student Hockey League to have all three teams registered in the league.
This year, the Varsity Squad will include the following students: Ross Allen, David Amortegui, Jacob Arden, Christopher Barber, Charlie Butler, Trevor Dixon, Andrew Greenberg, Dylan Healy, Andrew Kurapov, Zachary Ruvo, Philip Satin, Justin Spivak, Jack Taylor, Justin Vagonis, Mark Weinstein, Markus Hurd, Kendall Wong.
The Varsity team will open their season on Friday, November 7th against Whitman at the Cabin John rink at 9:45 pm. The Varsity Two team will face Walter Johnson the same day at the Rockville Rink at 4 pm. And finally, the Junior Varsity team will square off against Atholton High School at the Laurel Rink the same day at 8:00 pm.
Come out and root for your favorite Churchill squad on November 7th! We are excited about this promising year of Churchill Ice Hockey!
Congratulations and thanks to the families of

Boys Varsity Soccer

and

Crew Club

for 100% Membership enrollment in Booster Club. A strong, financially solid Booster Club makes it possible for our teams to have facilities and equipment that are safe and up-to-date. In recognition of their contributions, the teams received pizza parties this month courtesy of the Booster Club.

NEXT Booster Club Meeting on
Wednesday, Nov. 5 at 7pm at CHS room 126.
Meet with this active parent group and support Churchill athletics!

Winter Sports Night for Parents on
Monday, Dec. 1 at 7pm at CHS. Location TBA
---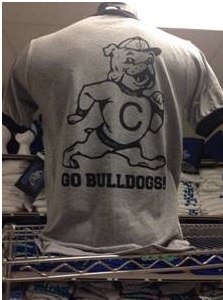 It is the 50th Anniversary of Winston Churchill High School and the Booster Club is proud to unveil the commemorative t-shirt.
Please visit the school store and get yours today!
Go Bulldogs!
Volunteer at the School Store: Parents are invited to work at the school store, located on the first floor near the cafeteria, on
Tuesdays, and Fridays at lunch
between 10:30 - 11:45am
Log into www.signupgenius.com and select 'Find a Sign Up.' Enter bergmanhome@verizon.net in the email space and select 'School Store Fall 2014.'
New dates and times and special events will be added in November so keep checking.
Stadium Sign Team Challenge
EXTENDED! All Churchill Sports Teams: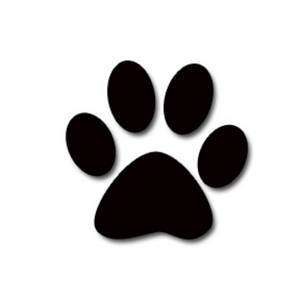 The CHS Booster Club would like to reward athletic teams for their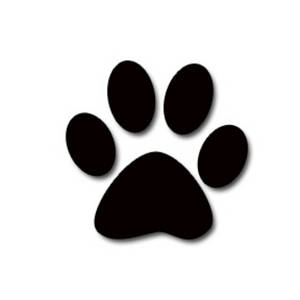 fundraising efforts. Senior Night, Community Night and Homecoming are around the corner and the crowds are big at the football and soccer games!

To promote team fundraising during the 2014-2015 year, the Booster Club will give each sports team money for securing new stadium sign sponsors.
• If a team secures a new sponsor and payment is received for the stadium sign by

Nov. 14, 2014,

the team will receive

$150

for its team account.
• If a team secures a new sponsor and payment is received for the stadium sign by

Nov. 21, 2014

, the team will receive

$100

for its team account.
There is no limit to the number of stadium signs that can be obtained per team.
Support Boosters - Quick Links!
Booster Club Calendar of Upcoming Events
November 5 (Wed.): Booster Club Meeting, 7pm, WCHS room 126
December 1 (Mon.): Winter Sports Night for parents, 7pm, WCHS
December 10 (Wed.): Booster Club Meeting, 7pm, WCHS room 126
Booster Club Email Address, Website & Social Media