Dear Booster Friends,
With this issue I say good bye as president of the WCHS Booster Club. New leadership will be elected this week, and in the coming weeks we will introduce you to the officers for 2013-14.
As I reflect on the year I think first about why I agreed to lead this organization. Sports have been such an important part of my life, and as an athlete, a volunteer youth coach, a personal trainer, a sports reporter, and a father, I have had the privilege to pass on my love of athletics to others. Being involved with the Booster Club has given me the opportunity—working with a wonderful team of dedicated parents and school staff—to help our children in some small way experience that same joy, and benefit from all that sports have to offer.
To see specifically what the Booster Club did this year to fulfill its mission—to help provide the safest, most competitive environment possible for our sports, and enhance the game experience for Bulldog spectators as well as our more than 600 student-athletes—click here.
It has been an honor and privilege to serve as your president.
Go Bulldogs!

Jim Edwards,
President
Churchill Booster Club
Spring Sports Teams Wrap Up Seasons Well!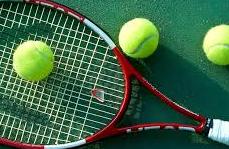 Churchill

Tennis

proved that two is
'
twice as nice
'
as two Bulldog pairs ended this year
as state champions!
The WCHS tandem of sophomores Hayley Keats and Sriya Movva won every game against Easton on their way to clinching the girls doubles title. Similarly, brother/sister combo senior Michael Gauch and sophomore Katie Gauch dominated their opponents from Winters Mill,
6-3, 6-1,
to wi
n the mixed doubles title. Congrats to each of you! Click on the Booster site for additional tournament coverage.
---
Congratulations to Varsity Baseball for clinching the Maryland 4A West Regional Championship in a 10-5 victory over rival host Wootton on May 17, after first beating B-CC, Whitman and Kennedy for the title. The team, shown in an early season photo below, went on to play Catonsville in an exciting match-up in the state semi-finals at the University of Maryland, but lost 4-3. See a Washington Post and Gazette photo slideshow of the Regional Championship win, Churchill baseball's first regional title since 1985. Click here on the Booster Club website for other news about the varsity season and additional team photos, including the freshman and sophomore JV players who were called up to play on Varsity at the end of the season. Photo by Wayne Cohen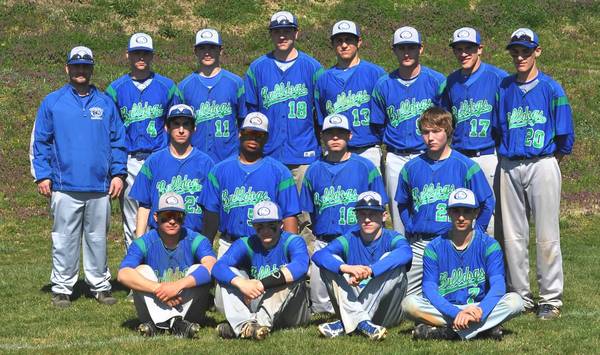 ---
WCHS Boys Volleyball accomplished the highest win record in the last three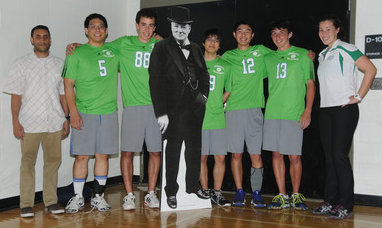 years, with a 7-4 record for the season. Coach and Churchill alumna Erika Eastham recognized the contributions of the seniors, shown here, by saying, "They gave me so many options with hitting and defense because of their experience. They were really the heart and soul of the team and they cannot be replaced, but hopefully their leadership and hard work will motivate the younger players to work hard for next season." Many thanks to the players, coaches and fans for a great season. Left to right are: Seniors on the 2013 Boys Volleyball Team. Assistant Coach JJ Rathnam (CHS Alumnus), Alex Chiang, Evan Rheingold, Honorary Coach Sir Winston Churchill, James Wu, Roy Zhou, Leo Blooston, and Head Coach Erika Eastham (CHS Alumna). Photo by Michael Chiang
Retiring Athletic Director David Kelley To Be Honored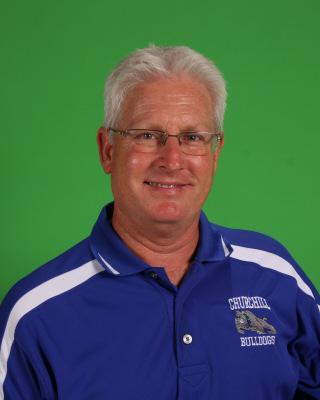 The Booster Club joins the entire Churchill community in honoring Churchill Athletic Director Dave Kelley, who is retiring this month after 32 years as a teacher, soccer coach and athletic director with Montgomery County Public Schools.
---
You are Invited to be Part of the
Farewell Festivities!
When: Wednesday, June 12
Time: 2:30 - 5:50 p.m.
Where: Wine Harvest 12515-B Park Potomac Place Potomac, MD 20854 (near Harris Teeter)
Bring: Donation of $5 requested for appetizers
Churchill Remembers Evan Rosenstock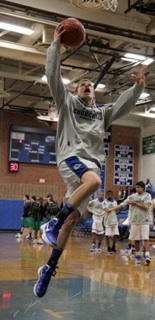 The greater Winston Churchill High School community was shocked and saddened by the unexpected death on Monday, May 20, of sophomore Evan Michael Rosenstock, a varsity basketball player and a friend to so many. A moving vigil was held the following evening in the school main gymnasium, which was packed with family, friends, fellow students and community members. Several sports teams and other student groups gave further tribute to Evan by placing his jersey number, 34, on their uniforms and clothes. The community crowded the Congregation Har Shalom in Potomac on May 23 to pay their respects and remember the teenager with the great smile.

Those who care to honor Evan's memory may do so by making contributions to the Hazzan's Fund at Congregation Har Shalom. Please click here for additional information about the congregation and to make donations.
Last Call for 2013-2014 Parking Spaces!
Did your student come home from the parking lottery empty-handed? Did you miss the Booster Club Gala? There's still an opportunity for your student to have a campus parking space for the 2013-2014 school year! Want details? Please contact Jim Edwards at info@churchillboosterclub.org
for more information.
Sports Physicals Offered at Churchill June 18;
Revamped Health Forms Required for ALL Athletes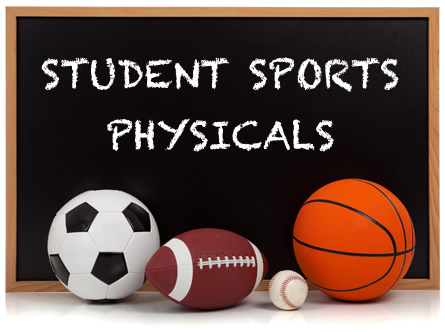 Don't miss this great opportunity!

Churchill student-athletes needing physical exams to play 2013-2014 fall, winter and spring sports can get them at Churchill High School on Tuesday, June 18, starting at 5:30 p.m. Middle School students may also register for physicals.

Medical staff from Montgomery Orthopaedics will conduct the exams.
The cost per physical is just $35. Proceeds will benefit the Churchill Booster Club and its sports programs. Get your exams out of the way now and avoid a last-minute scramble to get a physical before the start of the sports season. To schedule an appointment, please include the word
"Physical" in the subject line of an email to info@churchillboosterclub.org.
This physical exam meets requirements needed to play sports


in state public schools, but it does not replace comprehensive annual
exams or well check-ups provided by your family physician.
There is a new Health Inventory Form required for ALL MCPS athletes for the 2013-14 season. The form is called Pre-Participation Physical Evaluation Form SR-8. Please click to download the new form and have it signed by the child's physician. This form is the ONLY form that will be accepted for athletics and is required to participate in high school athletics EVERY YEAR. For more information about MCPS requirements, please go to
http://www.montgomeryschoolsmd.org/departments/athletics/directions.shtm
The Health Inventory SR-6 is also required for all incoming freshman and any new student entering MCPS. However, you will ALSO need to complete the Pre-Participation Physical Evaluation Form to participate in athletics.
Crew Informational Meeting June 6
Churchill Crew is recruiting new members for the 2013-2014 school year. This co-ed club team trains year-round and provides an all-body workout that will get members in the best shape ever! Rowers build stamina, strength, endurance,
leadership and great team spirit!
During the fall and spring seasons, the team holds three practices during the week and one on Saturday on the Anacostia River (bus service provided on weekdays). The team enters several regattas every spring and fall. The winter months bring indoor conditioning to stay in shape.

To find out more about the team and meet current members and coaches, please attend a new member meeting at the Bruno residence, 12514 Grey Fox Lane Potomac, MD. Please RSVP to Graciella Bruno at grabruno@verizon.net immediately. Please provide student's name, grade in the fall, and a parent's name and parent email. For more information, visit www.ChurchillCrew.org.
Soccer Clinic for 2nd - 6th Grade Boys June 7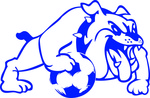 Don't Miss Your Chance to Train with the Churchill High School Varsity Soccer Team and Coach!

THE FIRST SESSION WAS A GREAT SUCCESS AND THERE'S STILL TIME TO SIGN UP FOR SESSION 2! All Skill Levels Welcome
WHAT: Sharpen Field Skills, Learn About Churchill Boys Soccer, Work with WCHS Varsity Soccer Players & Varsity Coach Arnold Tarzy

WHEN: Friday, June 7 TIME: 4 - 6 p.m. Rain or Shine!
LOCATION: WCHS Baseball Field (Indoor gym space reserved for inclement weather.)
BRING: Bring ball & water. Wear shorts, t-shirt, shin guards and cleats. Bring sneakers in case the clinic moves to the indoor WCHS gym spaces due to inclement weather.
Link HERE for Registration and Payment Details & Printable Flier
All Proceeds Benefit the Winston Churchill High School Boys Soccer Program


Young players, shown above working with Varsity team members, learned new skills at the first soccer clinic, held May 31st at WCHS. Photo by Mary Ellen Mengucci
Field Hockey Clinic for 3rd - 8th Grade Girls June 9
WHAT: Skills clinic with WCHS Varsity Players and Coach. Click HERE for flyer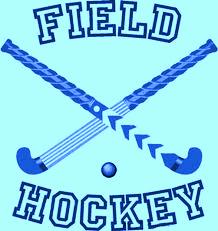 WHEN: Sunday, June 9, 2013 TIME: 9:30 - 11:30 a.m.

LOCATION: Churchill HS Field Hockey Field (next to the tennis courts)
BRING: Bring shinguards, a mouthguard, a stick and eye goggles. Let us know if you'd like to borrow a stick or goggles. COST: $20

SIGN UP: Go to www.churchillfieldhockey.com. Please e-mail any questions to coach@churchillfieldhockey.com
Baseball Hitting Clinic for 5th - 8th Graders June 11
Train with the 2013 Maryland 4A West Region
Champion WCHS Baseball Team and Coaches!
WHAT: Sharpen Your Hitting Skills, Learn About the Winston Churchill Baseball Program, Work with WCHS Baseball Players and Meet Varsity Coach Blackwood & Junior Varsity Coach Nori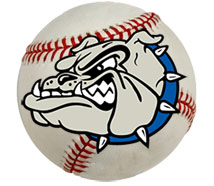 WHEN: Tuesday, June 11, 2013 TIME: 4 - 5:45 p.m.

LOCATION: WCHS Baseball Field
COST: $35. Space is very limited. Please click for more details, a full flier and to register now! Don't delay and miss this great opportunity.
Proceeds from this clinic benefit the WCHS Baseball Program
Several WCHS teams, athletes, sports events and community initiatives have garnered positive community attention. Take a look at our Sports News page on the Booster Website to see what teams and athletes have been making news during May and June.
Booster Club Calendar of Upcoming Events
June 5 (Wed.): Booster Club meeting and elections, 7 pm, WCHS Room 126
June 18 (Tues.): Students Sports Physicals. Location in Hallway near Main Gym entrance
Booster Club Email Address, Website & Social Media