Library Board of Trustees Treasurer Michael Saunders Invites Teens to Be Smart with Technology and Have Fun

Teen Tech Week is March 10-16, a time for teens to "Check In" at their library to learn ways to improve their use of technology.

Emphasis is placed on digital resources available at the library, like eBooks, audiobooks, music, movies, games, databases, homework help, Internet surfing and more.

Fun programs for teens ages 12 and older during Teen Tech Week include:

See all the programs for kids and teens this spring.
Support provided by the Las Vegas-Clark County Library District Foundation.
---
Learn to Download Books and More When the Digital Bookmobile Rolls Into Town!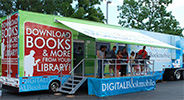 Would you like to learn to download books from the library's website AND earn the chance to win a Sony eReader to read them on? You can, when the Digital Bookmobile visits the Summerlin Library on Monday, March 25 and the Clark County Library, Tuesday, March 26. Both visits will run from 9:30 a.m. to 4 p.m.

The Digital Bookmobile is an immersive download experience inside a 74-foot, high-tech tractor-trailer. Readers of all ages can experience interactive demonstrations and explore the Library's audiobook, eBook, music and video download service at this free and fun event.

Anyone who takes a tour of the Digital Bookmobile will receive an entry into a drawing for a chance to win a Sony PRS-T1 Wi-Fi eReader. The drawing will be held at 4 p.m. on Tuesday, March 26 and the winner need not be present to win.

Ready to start downloading now? Visit the Library's eMedia catalog and browse a growing collection of titles for your Kindle and other devices. At the end of the lending period, titles will automatically expire and are returned to the digital collection. No late fees! For more information about the Digital Bookmobile events or eMedia, contact 507-6300.
---
Library Volunteers Offer Time, Talent and Heart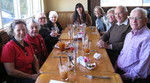 Giving is a way of life for the many volunteers who help the Library District and Foundation. Each year, over 45,000 hours are donated. Whether it is shelving books, helping with programs and special events, or helping out in Library Foundation bookstores, volunteers contribute great customer service and community expertise.

Your time, talent and heart can make a difference. Application forms and current volunteer positions are available here.
---
Each One Read One Celebrates Dr. Seuss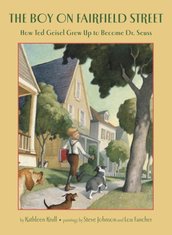 Once again the Library is participating with the Clark County School District and several other organizations in the community-wide reading program called Each One Read One. This program is designed to foster community connection while promoting literacy by encouraging Valley residents to read the same book and discuss it at home or in a variety of settings.

This year's featured book is by Kathleen Krull, an award-winning children's author who has written over 60 books, most notably biographies. This year we'll read The Boy on Fairfield Street: How Ted Geisel Grew Up to Become Dr. Seuss.

Celebrate Dr. Seuss at programs for kids with stories, songs, games and crafts.
---
Art in Action: Spring Break Teen Art Camp 2013
Sign Up Now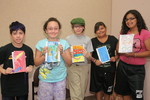 Art workshops will be offered Monday through Wednesday, March 25 - 27, for teens ages 11-18 at the Centennial Hills, Clark County, Enterprise, Sahara West, Sunrise, Whitney and Windmill Libraries.

Subjects include acrylic painting, sculpture, watercolor, origami, art journals and more.

Register now at the Youth Services Desk at the participating libraries. An exhibition featuring the art created by participating teens will be exhibited in April at three locations and each location will have an opening reception for the artists.

Art in Action programs are funded in part by a grant from the Nevada Arts Council and the National Endowment for the Arts, with additional support and funding from the Las Vegas-Clark County Library District Foundation.
March 2013
Learn about events, new books and library news. Tell us what you think and
connect with us!





Read the
March/April/May
issue of Highlights
at your favorite
branch or online now.



Library Locations & Hours




A Few Upcoming Events:






Crash! Bang! Boom! Science Club
Tues., March 12 at 4 p.m. Ages 6-11
Rainbow Library






ABC's of Sustainable Fundraising
Tues., March 19 at 2 p.m.
Clark County Library






Bill and Kate Isles
in Concert
Fri., March 15 at 7 p.m.
West Charleston Library






Medicare Information
Mon., March 25 at 3 p.m.
Clark County Library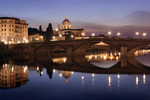 Viva la Vita Bella
A Day to Celebrate Italy
Sat., March 30
10 a.m. – 3 p.m.
Sahara West Library



All Library District
programs are free and
open to the public.



More Library Events



Las Vegas-Clark County Library District
Administrative Headquarters
7060 W. Windmill Ln.
Las Vegas, NV 89113
702.734.READ
www.lvccld.org