Library Board Trustee
Sheila Moulton Invites You to Learn About Your Affordable Care Act Options With Help From the Library
Recent legislation called the Patient Protection and Affordable Care Act (commonly called "ObamaCare"), provides that by March 31, 2014, all Nevadans will be required to have health insurance, either through a government plan, an employer or an individual plan, or face a penalty.

If you need health insurance, the Library has a wealth of information to assist you in making the best decisions for you and your family.
A good place to start is with Nevada Health Link, created by the State of Nevada to help individuals and small businesses shop for, compare and buy health insurance.

In October 2013, their website will become an online marketplace where you can enroll in a health insurance plan. You'll be able to make side-by-side comparisons of plans from different insurance companies, so you can pick the plan that's right for your needs.
In addition to information included in our ObamaCare Hot Topic on our website, the Library will be holding informational programs led by AARP, and offer onsite enrollment in a health plan guided by two federally-approved Navigators: East Side Family Services and the Consumer Assistance & Resource Enterprise (CARE).
---
Celebrate Teen Read Week and Seek the Unknown!



Teens across the country are celebrating reading in all its forms during Teen Read Week, October 13 - October 19.

This year's theme is Seek the Unknown, and teens are encouraged to choose something to read on a subject they don't know much about. Archery? Space exploration? The Middle Ages? What's your unknown?

Fun programs include a scavenger hunt, costume contests, crafts, movies and more. Check it out!
---
Spotlight on Success


Allen Pai immigrated from Taiwan in early 2013. He attended the Work Readiness Credential class through the Library District's CALL program (Computer Assisted Literacy in Libraries).

Classwork included math, reading, situational judgment and active listening, along with presentations about how to search for a job, write a resume and interviewing tips. Allen graduated from the program with flying colors, and was recently hired by the Nevada State Health Division.

Allen says, "The CALL program has been very rewarding to me as a non-native English speaker, from learning to use English in my daily life to applying for a job in the USA."

Learn more about free CALL programs and classes for English language learning, adult literacy, citizenship classes and more. Volunteers are always needed!
---
It's Not too Late to Win!
Love Your Library? Tell a Friend! Library Card Sign Up Campaign Runs from Sept. 1-30, 2013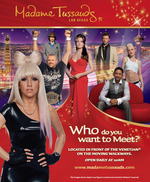 Friends, family and neighbors who sign up for a library card through September 30 or, if they already have a library card, Like Us on Facebook in September, will be automatically entered for a chance to win a Grand Prize that includes a family four pack of tickets to Madame Tussauds Las Vegas and gift basket containing Madame Tussauds Las Vegas official merchandise.

Valued library patrons who already have a library card and want to visit Madame Tussauds Las Vegas will receive nearly a 60% discount off the Nevada local admission price for an exclusive ticket price of $12 for both Adult and Child. Children 3 and under are free.

Simply show your library card at Madame Tussauds Las Vegas Box Office to receive the discount beginning September 1 through September 30. Open seven days a week, Sunday through Thursday, 10 a.m. to 9 p.m., and Friday and Saturday, 10 a.m. to 10 p.m.

---
The Virtual Library Has the Answers!



Have a question about downloads, reference or anything related to our electronic resources?

The Virtual Library is your one-stop place for answers.

Call 507-6300 from 8:30 a.m. to 5 p.m., Monday - Friday or email ask@lvccld.org.


September 2013
Learn about events, new books and library news. Tell us what you think and
connect with us!





Read the
Sept./Oct./Nov.
issue of Highlights
online now or pick one up at your favorite branch.


Library Locations
& Hours



A Few Upcoming Events: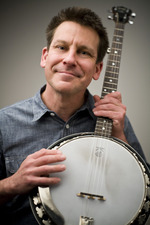 Jim Gill's Contagious
Tunes Tour
Multiple Dates and Times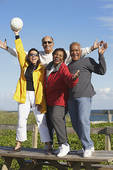 Senior Services Fair
Weds., Sept. 25 at noon
Clark County Library






Uncensored Voices:
Celebrating the
Freedom to Read
Thurs., Sept. 26 at 7 p.m.
Clark County Library






How to Apply for a Job
for Teens Ages 14-17
Monday, Sept. 30 at 4 p.m.
Centennial Hills Library






Free Homework Help Online for Kids and Teens




All Library District
programs are
free and
open to the public.


More Library Events



Las Vegas-Clark County Library District
Administrative Headquarters
7060 W. Windmill Ln.
Las Vegas, NV 89113
702.734.READ
www.lvccld.org