Board of Trustees' Vice Chair Ron Kirsh Says Love Your Library? Tell a Friend!

Now through March 15, 2013, your library card will be even more valuable! Just show your library card at the box office of The Chuck Jones Experience at Circus Circus and get a 50% discount off the Nevada admission price.

Offering nearly 10,000 square feet of immersive entertainment for animators and animation lovers alike, The Chuck Jones Experience is an interactive exhibit designed to "educate, inspire and entertain." Learn about the life of Chuck Jones and the famous characters he created such as Bugs Bunny, Daffy Duck, Tasmanian Devil, Yosemite Sam and others. For more information, visit their website or call 224-2580.

Like us on Facebook through December 31, and you'll be automatically entered to win a framed Chuck Jones animation cel!

Do you have friends, family or neighbors who don't have a library card? Let them know that December is a great time to sign up for one. They'll not only enjoy books, movies, music, eBooks and more, but by signing up for a library card through December 31, they'll be automatically entered to win the framed Chuck Jones animation cel too!

Tell them they can apply for a free library card at any branch or online.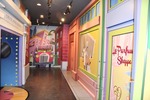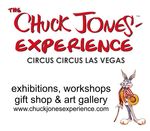 ---
eMedia Update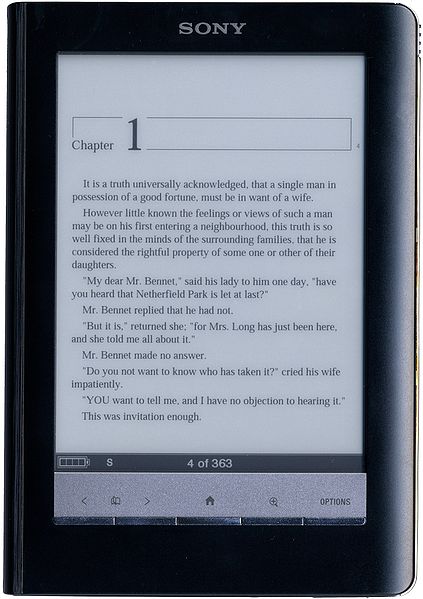 New devices are hitting the market just in time for the holiday season. If you or your loved ones are looking to purchase an eReader or tablet, are you confused about which device to buy? Should you buy a mini iPad, a Nook HD Tablet, a Surface from Microsoft or one of the new Kindle eReaders?

Before you buy, here are some things to consider:
Will the recipient be reading books only, or do they want to download magazines, newspapers or browse the web?

Is weight or a larger screen more important?

Display technology – devices with an LCD screen allow for nighttime reading without an additional light, while eInk screens make for easier reading.

Navigation and user interface – most devices today use touch screens but some have keyboards.

Connectivity – Wireless? USB connection? 3G and a data plan? Will the user be downloading Library eBooks?
Once you get your eReader, be sure to browse the Library's collection of bestselling (for all ages) and classic eBooks. With your library card, you can check out titles from your computer. And most devices now use an app to download eBooks directly to the device.

NEW! Borrowing eBooks and eAudiobooks from the Library is easier for NOOK users.

Download the free NOOK App and
download titles wirelessly!

To get started with eMedia, visit the catalog on the Library's website. For more tips on buying the perfect eReader or tablet, check out our free "how-to-buy" workshops in December.
---
18th Annual Shoes for Children Shoe Drive and Performance

For the past 17 years the Las Vegas–Clark County Library District has held a shoe drive and performance to benefit children in our community.

Please join us for the Ira Aldridge Theatre Company of Nevada's performances of Bertolt Brecht and Kurt Weill's The Threepenny Opera on December 11 and 12 at 7 p.m. at the Summerlin Library, and December 14 at 7 p.m. and December 15 and 16 at 2 p.m., at the West Las Vegas Library. "Sweet" Lou Collins, a co-founder of Shoes for Children, will emcee.

Admission to these benefit performance events is one new pair of children's athletic shoes sized to fit preschoolers to high school youth.

Donations will also be accepted through December 23, at all Las Vegas-Clark County Library District branches.

For more information, please call the West Las Vegas Library at 507-3989.
---
New! Cloud Printing for Mobile Devices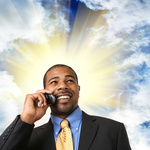 The Library District has expanded its print services to include cloud printing for mobile devices. Now you can print the most common file types from any smartphone, table, laptop or PC. Access this service from anywhere with a Wi-Fi or 3G/4G Internet connection and an email address.

You can print in black and white (15 cents per page) or in color (60 cents per page). Submit payment via PayPal or use a debit or credit card. Receive a confirmation code by email and then visit the library branch you selected to release your print job.

Visit www.lvccld.org/cardsservices and select Wi-Fi/Mobile Printing. Or go there now!
---
The Las Vegas-Clark County Library District Foundation Supports the Library District as an Essential Place for Reading, Learning and Civic Life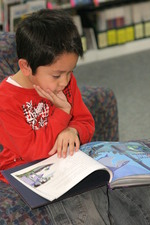 The Library is grateful for the support of the Library District Foundation, whose donors invest in programs and initiatives that improve our community's most challenging conditions related to reading, school success, adult learning, business support and employment.

The Foundation's support during its last fiscal year included the following high-impact initiatives:

Summer Reading Program - In 2012, 23,790 toddlers, kids and teens participated in this annual program that has been shown to be one of the most effective ways to support early learning and school success.

Pathways to New Employment - In our community, over 16% of working adults have very low literacy skills. In this economy, where reading and computer literacy are basic job requirements, adults are turning to library literacy programs that help them seek, keep and upgrade their employment

Digital Media Lab Project – A $4,000 award from the Best Buy Children's Foundation and a $10,000 grant from the Pricewaterhouse-Coopers Charitable Foundation will support 21st century digital media training and production opportunities for youth in the Vegas Valley. New laptops and software will give youth opportunities to experiment and produce digital publications, photography, videos, web pages and the mash-up of the written word, video and music.

Tom and Bonnie Lawyer Scholarships - Former Library Foundation President Tom Lawyer and his wife Bonnie generously donated education awards that honor the community engagement culture of the Library District's West Las Vegas branch facility, a hub of learning and community activities.

Volunteer Program - Over 45,000 volunteer hours were contributed last fiscal year to assist the Library District and Library Foundation with book sales and branch operations.

Want to help? Donate to the Foundation or your favorite branch. Consider a tribute or memorial gift for a loved one who taught you to read and enjoy the life of the mind. Make a donation or find more information on ways to give at the Foundation's website.

---
The Virtual Library Has the Answers!




Have a question about downloads, reference or anything related to our electronic resources?

The Virtual Library is your one-stop place for answers.

Call 507-6300 from 8:30 a.m. to 5 p.m. Monday - Friday or email us at ask@lvccld.org.

December 2012
Learn about events, new books and library news. Tell us what you think and
connect with us!





Read the
Dec./Jan./Feb.
issue of Highlights
at your favorite
branch or online now.


Library Locations
& Hours


A Few Upcoming Events: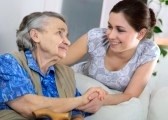 Programs for Caregivers
Cleveland Clinic Lou Ruvo Center for Brain Health
Multiple Dates
and Locations





Smooth and Sultry
Holiday Concert by
Hot Club of Las Vegas
Sat., Dec. 15, 2:30 p.m.
Las Vegas Library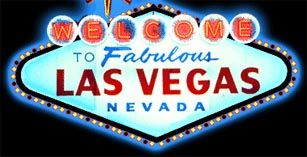 Photo Exhibit from the
Las Vegas News
Bureau Archives
Dec. 19-Feb. 3
West Las Vegas Library





Extreme Knitting for Teens
Mon., Jan. 7, 4:30 p.m.
Rainbow Library


All Library District
programs are free and
open to the public.

More Library Events


Las Vegas-Clark County Library District
Administrative Headquarters
7060 W. Windmill Ln.
Las Vegas, NV 89113
702.734.READ
www.lvccld.org