Good Grades Start Here
for Students in Grades 6 - 12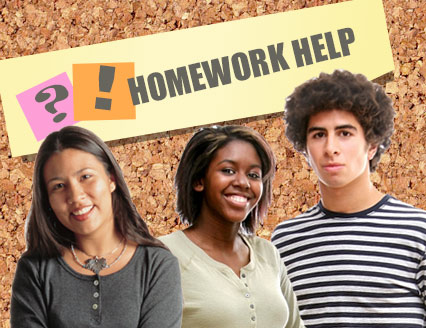 Check out the Library's free homework help online and in the branches.

You'll find everything you need to finish a homework assignment, do research or create a science project. You can even interact with your friends!




Get FREE online tutoring with HelpNow from BrainFuse in English language arts, math, science, social studies and writing, in English and Spanish.
Writing Lab: submit writing to a tutor and receive expert feedback.

Test Center: take practice tests to improve skills.

Meet: schedule study sessions wiht friends in the virtual private study room.

Brainwave: create and share movie-like ideas and notes.

Flashbulb: create and share flashcards, tests and games.

Safe, reliable and free with your library card.
---
Homework Help at the Library
Free in-person homework assistance is available from qualified tutors at many branches. Check with your branch in early September for dates and times.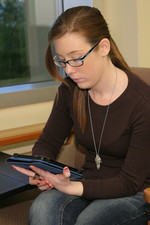 Free WiFi and computers just for kids and teens provide databases with trustworthy information, word processing, PowerPoint and other programs to make school reports look great.

Find places to study and friendly librarians to help you find what you need for school as well as for fun.


---
Writing and Citing

Do your teachers want you to "cite your source" but you don't quite understand what that means?

Visit the Writing and Citing Hot Topic on the Library's website to learn how to do it right! Whether you're citing a tweet, a personal interview or an author, we can tell you how to avoid plagiarism and make sure your work is awesomely yours.

---
Urban Libraries to Stay Open Later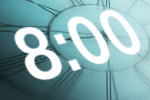 Starting September 3, all urban library branches will be open one hour later, until 8 p.m., Monday through Thursday. Friday, Saturday and Sunday hours will remain the same, and hours at the outlying branches will stay the same.
Effective September 3:

Monday through Thursday, 10 a.m. to 8 p.m.
Friday, Saturday and Sunday, 10 a.m. to 6 p.m.
Special Edition
August 2013

Learn about events, new books and library news. Tell us what you think and
connect with us!







Read the Fall issue of
Highlights online now and at your nearest branch.


Library Locations
& Hours




A Few Upcoming Events and Helpful Links: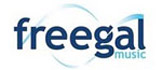 Download free music
you can keep!







Teen Digital Media Camp
Multiple Dates
and Locations






Learn to DJ
Multiple Dates
Enterprise Library





Comic Book Origami
Sunday, Sept. 15
at 2 p.m.
Spring Valley Library



All Library District
programs are free and
open to the public.



More Library Events





Las Vegas-Clark County
Library District
Administrative Headquarters
7060 W. Windmill Ln.
Las Vegas, NV 89113
702.734.READ
www.lvccld.org