Library Board Trustee
Shannon Bilbray-Axelrod Says Free Homework Help is at Your Library!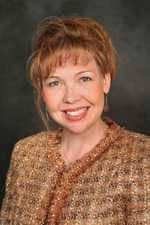 The start of the new school year is right around the corner and the Library District has an amazing number of resources dedicated to helping students succeed in school and in life, and they're absolutely free!

In-person homework help assistance is available at many urban branches from qualified tutors. Call 507-6162 for more information.

Library branches offer places to study and friendly librarians to help kids find what they need for school as well as for fun. Students will find free Wi-Fi and computers in the Young People's Libraries with databases, word processing and other software programs to make school reports look great.

The Library's website has special Homework Help web pages available 24/7 for kids in Pre-K through fifth grade, and grades 6 through 12. The resources can be used from home, at the library, or from school, and all kids need is a library card and a computer or other Internet-enabled device.

In addition to websites, databases and other resources to help with a research project, write a report or complete an assignment, the Homework Help pages offer HelpNow from Brainfuse. This online tutoring site offers free help from experts in English or Spanish in the subjects of English Language Arts, Math, Science, Social Studies and Writing.

Special features include a Writing Lab where students submit their writing to a tutor and receive expert feedback; a Test Center for practice tests to improve skills in several subject areas; and Flashbulb, a great feature that lets students find flashcards to study or create their own. They can print out their flashcards, or view them through apps on their smartphone or other devices.

Students may also submit questions any time of day and receive a response within 24 hours.

Explore Brainfuse's HelpNow when your child needs professional homework assistance. This secure site is a free resource through the Library with your library card!
---
Urban Libraries to Stay Open Later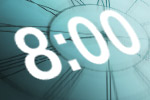 Starting September 3, all urban library branches will be open one hour later, until 8 p.m., Monday through Thursday. Friday, Saturday and Sunday hours will stay the same.


Effective September 3:
Monday through Thursday: 10 a.m. to 8 p.m.

Friday, Saturday and Sunday: 10 a.m. to 6 p.m.
The extended open hours will affect the urban branches only. Outlying library hours will remain unchanged.

---
Love Your Library? Tell a Friend!
Library Card Sign Up Campaign Runs from Sept. 1-30, 2013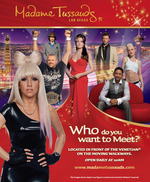 Encourage friends, family and neighbors to sign up for a library card during the month of September, Library Card Sign-up Month, or if they already have a library card, like us on Facebook in September, and they'll be automatically entered for a chance to win a Grand Prize that includes a family four pack of tickets to Madame Tussauds Las Vegas and gift basket containing Madame Tussauds Las Vegas official merchandise.

Valued library patrons who already have a library card and want to visit Madame Tussauds Las Vegas will receive nearly a 60% discount off the Nevada local admission price for an exclusive ticket price of $12 for both Adult and Child. Children 3 and under are free.

Simply show your library card at Madame Tussauds Las Vegas Box Office to receive the discount beginning September 1 through September 30. Open seven days a week, Sunday through Thursday, 10 a.m. to 9 p.m., and Friday and Saturday, 10 a.m. to 10 p.m.

A library card can change a life or just make it more enjoyable. It's the card that allows free access to a collection of more than several million items of books, magazines, downloadables, CDs and DVDs, as well as online access to an array of information on just about any subject you can think of.

Just tell your friends, family and neighbors to stop by any
Las Vegas-Clark County Library District branch to fill out an application or apply online.

---
The Virtual Library Has the Answers!



Have a question about downloads, reference or anything related to our electronic resources?

The Virtual Library is your one-stop place for answers.

Call 507-6300 from 8:30 a.m. to 5 p.m., Monday - Friday or email ask@lvccld.org.


August 2013
Learn about events, new books and library news. Tell us what you think and
connect with us!





Read the
June/July/August
issue of Highlights
online now or pick one up at your favorite branch.


Library Locations
& Hours



A Few Upcoming Events:





Summer Concert Series
August 11 and 26 at 2 p.m.
Clark County Library






Bottle Cap Magnets
For Teens
Tues., August 13 at 4 p.m.
Sahara West Library






Back to School
Survival Guide
Ages 6 – 11
Wed., August 14 at 4 p.m.
Windmill Library






How to Use Social Media
Marketing for
Your Business
Thurs., August 15 at 5 p.m.
Clark County Library






Summerlin Library's
20th Anniversary Celebration!
Balloons, face painting,
DJ Tony, a used book
sale and more!
Thursday, August 15
10 a.m. to 3 p.m.






Savvy Microsoft Publisher
Sun., August 25 at 2 p.m.
Las Vegas Library


All Library District
programs are
free and
open to the public.


More Library Events


Las Vegas-Clark County Library District
Administrative Headquarters
7060 W. Windmill Ln.
Las Vegas, NV 89113
702.734.READ
www.lvccld.org