Library Board Trustee Robin Wadley-Munier says, "Love Your Library? Tell a Friend!"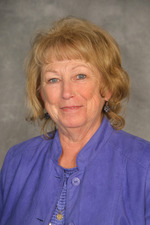 Now through November 30, your library card will be even more valuable!

Just show your library card at the box office of CSI: The Experience at the MGM Grand and get a 50% discount off the adult and child general admission tickets.

Like us on Facebook through September 30, and you'll be automatically entered to win a Grand Prize that includes a family pack of tickets to CSI: The Experience and official merchandise.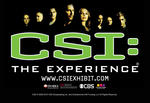 CSI: The Experience offers the thrill of examining evidence, analyzing clues, investigating findings and solving the crime. For more information about the attraction, call 891-7006 or visit www.csiexhibit.com.

Do you have friends, family or neighbors who don't have a library card? Let them know that September is a great time to sign up for one. They'll not only enjoy books, movies, music, eBooks and more, but by signing up for a library card through September 30, they'll be automatically entered to win the Grand Prize too!

Tell them they can apply for a free library card at any branch or online.
---
Dare to Read for the Fun of It During Teen Read Week, October 14-October 20



Teen Read Week is a national celebration of reading in all its forms—books and magazines, eBooks and even audiobooks.

This year's theme is "It Came from the Library." Teens are encouraged to choose a graphic novel, fantasy title or horror book and scare themselves silly!

Check out the special Teen Read Week web page with programs for teens including contests, crafts, a murder mystery and even Zombie self-defense.
---


Let the Library take you in the right direction!

The Library's free online Homework Help web pages are available 24/7

Trustworthy resources and information for students in grades PreK-5 and Grades 6-12
Free live online tutoring from experts in English and in Spanish

Help for test-taking, science projects, written reports and more
Help is available in the branches too!
Free in-person homework assistance from qualified tutors at many urban branches. Call 507-6162 for more information.
Free WiFi and computers just for kids with databases, word processing, PowerPoint and other programs to make school reports look great




Books, eBooks, magazines, encyclopedias, DVDs, CDs and more




Places to study; friendly librarians to help kids find what they need for school as well as for fun
Special free programs
Fun, interactive storytimes that build reading skills

Preparation for kindergarten and middle school
---
Celebrate Hispanic Heritage Month
September 15 - October 15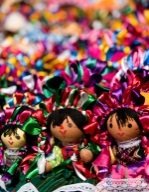 Storytimes and programs for children and families, movies, dance and music. Learn more

Celebre el Mes de la Herencia Hispana
Del 15 de septiembre al 15 de octubre

Horas de relato de cuentos y programas para niños y familias, películas, danza y música.
Obtenga más información

---
Is It Time to Renew Your Library Card?


Don't forget! Library cards expire one year from the date of issue.

To find out if your card will expire soon, log in to My Account or call your local branch. Library cards must be renewed in person.
---
The Virtual Library Has the Answers!




Have a question about downloads, reference or anything related to our electronic resources?

The Virtual Library is your one-stop place for answers.

Call 507-6300 from 8:30 a.m. to 5 p.m. Monday - Friday or email us at ask@lvccld.org.

September 2012
Learn about events, new books and library news. Tell us what you think and
connect with us!






Read the
Sept./Oct./Nov.
issue of Highlights
at your favorite
branch or online now.



Library Locations
& Hours


A Few Upcoming Events: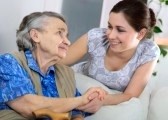 Lou Ruvo Center for
Brain Health:
Free Educational
Programs for Caregivers
Multiple dates
and locations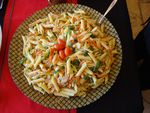 Cooking with Chef Q
Sept. 22 at 2 p.m. – Traditional Italian
and
Sept. 30 at 2 p.m. – Gluten-free Italian
Sahara West Library





Money Smarts: Budget 101
Sept. 25 at 6 p.m.
Clark County Library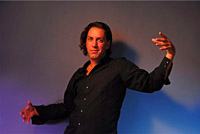 Cuentos: Tales from
the Latino World
Sept. 30 at 2 p.m.
Clark County Library





Dances of Spain and
South America
Oct. 1 at 6:30 p.m.
Clark County Library




All Library District
programs are free and
open to the public.

More Library Events





Las Vegas-Clark County Library District
Administrative Headquarters
7060 W. Windmill Ln.
Las Vegas, NV 89113
702.734.READ
www.lvccld.org