Library Board Trustee Robin Wadley-Munier Invites You to Experience the Vegas Valley Book Festival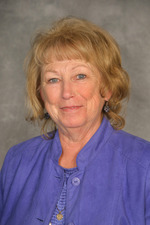 The Library District is a proud producing partner of the 12th annual Vegas Valley Book Festival, a celebration of the written, spoken, and illustrated word, and the largest literary event in the Las Vegas Valley.

This year's Festival features more than 100 authors, book signings, workshops, vendor exhibits, spoken word performances and art exhibitions. Here are some highlights:

An Evening with Catherine Coulter
Wednesday, October 30 at 7 p.m. | Clark County Library
Catherine Coulter, New York Times bestselling author of more than nine book series, joins us as the opening keynote of the Festival. Making the New York Times list in 1988 with the contemporary romantic suspense, False Pretenses, Coulter has continued to hit the list more than 65 times. Alternating between suspense thrillers and historical romances, she's written 71 books and has over 70 million books in print worldwide. Bombshell, the 17th book in her wildly popular FBI thriller series, was released July 2013 in all formats. Books will be available for purchase at the door and a book signing will follow the talk.

Vegas Valley Comic Book Fest
Saturday, November 2, 9:30 a.m. to 4:30 p.m. | Clark County Library
The sixth annual Vegas Valley Comic Book Fest, the longest running comic book event in Nevada, celebrates comic book culture with workshops, panels, an artist jam, cosplay contest, portfolio reviews, a marketplace with local comic book stores and publishers, as well as delicious food trucks. A variety of comic book writers and artists will be available to meet and greet fans including Greg Rucka, Georges Jeanty, Warren Wucinich and many others. Fun for the entire family!

Visit the library website to see what other Festival events are happening at the library, and visit the Festival website to see what events are happening at other locations around town. All library events are free, and most of the other events are too. See you at the Festival!

The Vegas Valley Book Festival is produced annually by the city of Las Vegas; Las Vegas-Clark County Library District; UNLV's Black Mountain Institute; Las Vegas Review-Journal; Las Vegas chapter of AIGA, the professional association for design; Barnes & Noble; and Nevada Humanities, a festival founder.
---

Teens ages 13 – 17 can receive free training and express themselves using digital media technology at free workshops called TechArt Studio. Formerly known as Teen Digital Media Camp, the workshop gives teens training and practice in storyboarding, digital video production and editing, music editing using Garage Band and how to DJ. Software and hardware include iMovie, InDesign, Illustrator, Photoshop, Mac laptops, cameras and video cams.

The grant-funded workshops are led by expert trainers provided through project consultant Change Agent Productions, an organization with knowledge and experience in youth digital learning. Innovative programs such as TechArt Studio will provide a positive, out-of-school learning environment, bridge the digital divide and expose teens to skills that can benefit them as they transition into higher education or the workplace.

For dates and locations of Winter workshops, visit our website as we get closer to December.


---
Stay Healthy with Help from the Library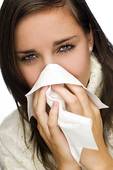 Flu season is here and the library's website is your one-stop source for information on preventing and treating flu and other seasonal ailments.

The Health & Wellness Resource Center has more than 400 health and medical journals and other resources that can link you to major health web sites.

Need to find a doctor or hospital? Find links to local hospitals, information on Medicare, benefits assistance programs and more.

Many local and national organizations specialize in providing help for the major diseases affecting Southern Nevadans.

---
"The Studio" Premieres with Jose Bellver Exhibit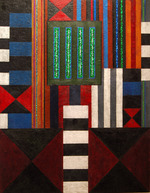 The Library District is embracing the space formerly occupied by the Las Vegas Art Museum at the Sahara West Library and has named it The Studio. It will be used for exhibits and special event programs, such as the Small Business Expo held last spring.

Through January 21, see a solo exhibit called Canon 21 featuring new work on canvas from Jose Bellver, international artist and instructor at the UNLV Fine Art Department. The exhibit will consist of work from Bellver's Geometric Series.

Artwork: "Untitled" by Jose Bellver

---
A Student Success Story from CALL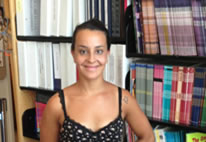 Argentinian Daiana Salas has lived in Las Vegas for less than a year. She met her husband in Argentina and married him here in Las Vegas. Her husband's family has lived here since 1989 and they speak both English and Spanish.

Daiana spoke only Spanish until she moved here, and found it important to learn English to communicate with people and to find work. She signed up for CALL's English as a Second Language program, and her written and spoken English greatly improved.

She says, "To learn English is a big challenge, but I'll do what it takes to learn. I think whoever wants to learn can do it too! I am currently volunteering at the library where I studied. I want to continue learning and helping."

Learn more about free CALL programs and classes for English language learning, adult literacy, citizenship classes and more. Volunteers are always needed!
October 2013
Learn about events, new books and library news. Tell us what you think and
connect with us!





Read the
Sept./Oct./Nov.
issue of Highlights
online now or pick one up at your favorite branch.


Library Locations
& Hours



A Few Upcoming Events:





Rhythm of India: An Afternoon of Dances
Saturday, Nov. 2
at 2 p.m.
Clark County Library






Learn to DJ for Teens
Enterprise Library
Multiple Dates
& Times






"ObamaCare"
Information Sessions
Multiple Dates & Locations






Día de los Muertos/
Day of the Dead
Stories, songs
and crafts
Multiple Dates & Locations





Six-Time
World Champion
Hoop Dancer
Derrick Suwaima Davis (Hopi/Choctaw)
November 12, 13, 14
Multiple Locations




All Library District
programs are
free and
open to the public.


More Library Events
























Las Vegas-Clark County Library District
Administrative Headquarters
7060 W. Windmill Ln.
Las Vegas, NV 89113
702.734.READ
www.lvccld.org