Library Board Vice Chair Michael Saunders Invites Kids and Teens to Join the Club This Summer!
The Library's free Club Read program starts June 1 through August 2. Children and teens can have fun reading, enjoy special programs and win prizes too.

Club Read is a celebration of reading for children who read at all levels, even pre-readers who are still being read to. And joining Club Read has another benefit besides being fun—kids who read during the summer retain the reading skills they achieved during the school year, and go back to school in the fall ready to learn and succeed. It's easy to participate, it's fun and it's free!

The Library has many free programs and activities planned as part of Club Read. You can learn more about the program below, or on our website.

Join the club this summer!
---
Club Read – a Fun Program for Kids and Teens
Sunday, June 1 – Saturday, August 2, 2014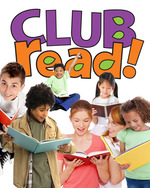 Sign-ups for Club Read begin on or after June 1.

Stop by any library branch to pick up a reading log or register online.
Every child who signs up for Club Read will get a membership card and a special wallet to put it in!

All participants earn a Book Buck for every five books that are read aloud to them or they read on their own. They can exchange the Book Buck at any Library District Foundation Used Bookstore for an item of their choice. After they read 20 books, they'll earn a special prize!

Prizes are available while supplies last and only through August 2.
Book Bucks are available until August 2 and may be redeemed through August 16, 2014 (while supplies last).
The Library District is planning some great programs and activities as part of Club Read. Many are perfect for the whole family!
Highlights include the Fratello Marionettes performing Carnival of the Animals, the songs and comedy of Norman Foote and Club Read favorite Tony Daniels with magic and plenty of audience participation.
For more details about Club Read, check with your favorite branch or visit our website.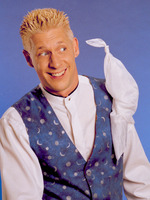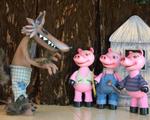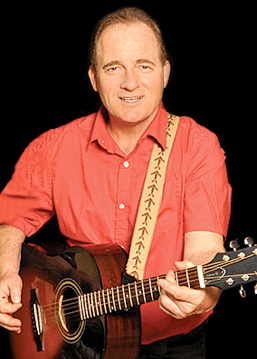 Tony Daniels
Carnival of the Animals
Norman Foote
---
Library District's Executive Director Accepts National Medal from First Lady Michelle Obama at White House Ceremony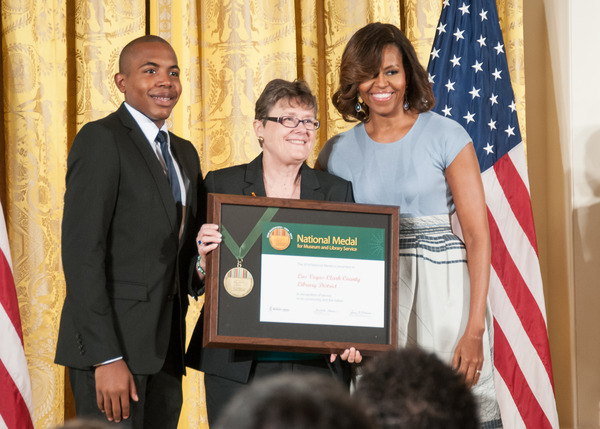 On Thursday, May 8, Library District Executive Director Jeanne Goodrich accepted the National Medal for Museum and Library Service from Mrs. Obama.

The Library District was one of five libraries to receive the award for 2014. The National Medal for Museum and Library Service is awarded by the Institute for Museum and Library Service and is the highest honor conferred nationally on museums and libraries.

The Library District was awarded the Medal for its efforts to align its programs and services to meet the needs of a community devastated by the Great Recession.
Ms. Goodrich was accompanied by community member Avree Walker, who exemplifies how the Library's efforts make a difference in people's lives. Also attending the ceremony was Library Board Chair Keiba Crear.
Watch the ceremony video and learn more about the National Medal and
the winners!

Photo: Avree Walker, Jeanne Goodrich, First Lady Michelle Obama

---
Kick Off the Summer with a Cozy Mystery and Join the International Big Library Read!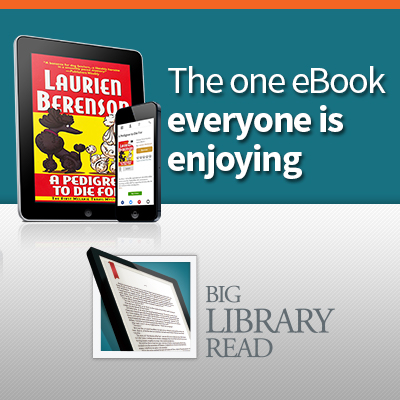 Join your friends, family and neighbors in a virtual global book club!

Starting Tuesday, June 3 through Wednesday, June 18, borrow the mystery eBook, A Pedigree to Die For, Book 1 of the Melanie Travis Mystery Series by Laurien Berenson.

Read it on all major computers and devices, including iPhone®, iPad®, Nook®, Android™ phones and tablets, and Kindle® without worrying about wait lists or holds. Titles will automatically expire at the end of the lending period, and best of all, there are no late fees!

---
NEW! Stream Free TV Shows and Movies to Your PC , Mac
or Mobile Device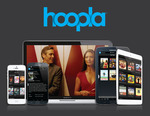 Create an account

Get the app
Browse
Borrow
Enjoy


hoopla is available only to residents of the LVCCLD's taxing district.
---
Pregnant Neon: a Tale of Conspicuous Devotion
by Richard Hooker
Through July 12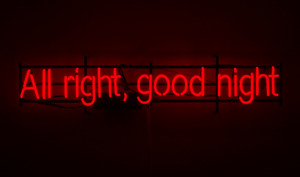 The Studio at the Sahara West Library showcases a glowing exhibit of neon text in ten shrine-inspired installations. Hooker is an award-winning artist who served as the Urban Arts Coordinator for the city of Las Vegas.
More information.
Sponsored in part by the Las Vegas-Clark County Library District Foundation.
Photo by Ginger Bruner
June 2014
Learn about events, new books and library news. Tell us what you think and
connect with us!








Read the
June/July/August
issue of Highlights
online now or at your favorite branch soon.




Library Locations
& Hours





A Few Upcoming Events:






Yoga Flexibility
and Balance
Mondays, 4:30 p.m.
Sahara West Library







Teens! Connect, Create, Collaborate
Multiple Dates
and Locations







Marina V. in Concert
Sun., June 8, 3 p.m.
Sahara West Library







Nevada's Story:
A Sesquicentennial Celebration
Thurs., June 12, 7 p.m.
Clark County Library







Michael Nigro:
A Journey through Latin America
Multiple Dates
and Locations



All Library District
programs are free and
open to the public.



More Library Events




You're invited to our public forum!

Hear brief presentations, ask questions and meet the finalists for the position of Executive Director of the
Library District.
Monday, June 16
5:30 p.m. to 7:30 p.m.
Lecture Hall
West Charleston Library














Las Vegas-Clark County Library District
Administrative Headquarters
7060 W. Windmill Ln.
Las Vegas, NV 89113
702.734.READ
www.lvccld.org