Funny name for a report - Definitive Analysis of Negative Game changers Emerging in Real Estate. But the contents are a serious look at how the value that Realtors add for their clients will change in the future world of technology.
Click here
to read this new report.

#1 on the danger list? "
There are too many real estate agents that are simply not qualified to the level they should be
" What that means for
you
is: choose your Realtor carefully - especially when you're a buyer.
Here in San Diego, buyer's don't pay Realtors, sellers do. But just because their services are "free", don't think your choice of Realtor isn't important! There are many Realtors to choose from, and their motivation, experience, and skill levels vary greatly – with a great impact on the results they bring you.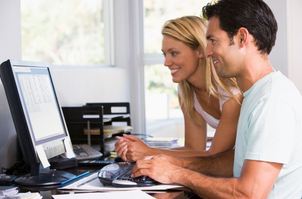 The Internet makes searching easy, but finding the right house is only the beginning for the buyer. The real work and value added from the buyer's realtor starts after you've located your dream home. It's a seller's market today, and listing agents favor offers from buyers who are represented by agents with credibility for closing. Wouldn't you?
There are many things in addition to price that need to be negotiated, like contingencies, timing, inspections, and repairs. And once escrow is opened, additional negotiations are typically required as well. By the time the dust settles, the difference between a good and bad realtor can be as much as 10% of the property value. So get yourself a great one who will represent you aggressively and skillfully.
The most important thing to look for in a Realtor is plenty of related experience and real, recent testimonials from clients with real names.
Click Here
to read some of mine. Then compare and find yourself an agent who has comparable experience and a string of happy clients.
If you're thinking of selling your home, or know someone who is,
click here
to read what my many happy sellers have to say. I love to talk real estate and am happy to answer any questions you might have, so give me a call at 858-735-0924! Debbie