March Webinar
Collaborative Webinar Series

In addition to offering various webinars in 2012, Friends For Youth's Mentoring Institute is teaming up with frequent collaborators Mentoring Partnership of Minnesota's Training Institute, Education Northwest/National Mentoring Center, Oregon Mentors and other partners in the coming year to deliver a monthly webinar series for mentoring professionals. Each month, the series features webinars focused on sharing ideas for mentoring practice, mentoring research "round-ups," and highlights of innovation in the mentoring field. By combining our individual efforts and collective wisdom, we deliver even better webinars to a wider audience of mentoring professionals. Webinars take place on the third Thursday of each month.
Innovative Matching Strategies
Thursday, March 15, 2012
10:00-11:15 AM PST/ 11:00-12:15 PM MST/
12:00-1:15 PM CST/1:00-2:15 PM EST
This month's webinar features innovative strategies for matching mentors and mentees, from mentoring programs all over the country. Learn how programs are using events, algorithms and youth themselves to help inform their matching processes. The webinar will be framed by an introduction from Dr. Tim Cavell. As a research fellow at the 2011 Summer Institute on Youth Mentoring (SIYM), Cavell discussed the difference between a match and a relationship. Due to the strong emphasis placed on serving more youth in mentoring programs, he asked, "Have we simply created more matches, but fewer meaningful, long-lasting relationships?"

To read a summary of the research presented by Dr. Cavell at the SIYM, download It May Be the Missing Piece, written by webinar series collaborator Michael Garringer.



To listen to recordings and download copies of presentation slides and handouts from past Collaborative Mentoring Webinar Series events, visit Slideshare.net/mentorwebinar



---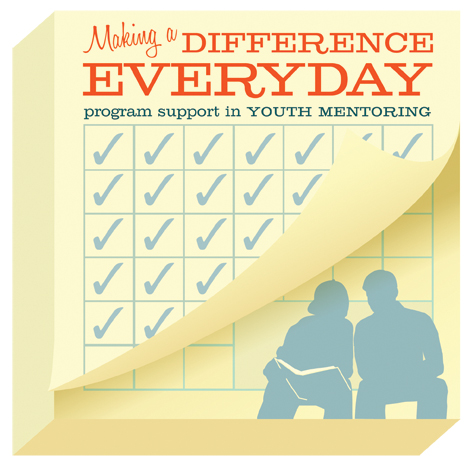 Our sincerest thanks to all attendees, presenters, supporters, and special guests to our 13th Annual Mentoring Conference, Making A Difference Every Day: Program Support in Youth Mentoring, on February 9 and 10, 2012. It was a truly spectacular event and we are grateful for attendees' enthusiasm, positive energy, eagerness to learn and share, and commitment to the field. Mentoring professionals from across California, the country, and a few other countries joined us to participate in the pre-conference courses and workshop sessions with focus, commitment, and thoughtfulness.

Quick Stats:
• 150 participants over 2 days
• 15 workshop sessions
• 10 winners of Mentoring Institute products
• 5 Making A Difference Award honorees
• 1 winner of an iPad 2
Check out photos on our Facebook page
Look for information about next year's conference in our summer email updates. We hope you can join us in 2013!

---


Center For Applied Research Solutions is offering a Community Prevention Initiative
Prevention Extension No Cost Training:
When Stakes are High: Research-Based Mentoring For Youth with Multiple Risk Factors
Facilitated by Dustianne North
May 3, 2012 in Los Angeles County

This training is designed to help programs that are considering serving these youth through mentoring with developing a sound program. We will explore mentoring as a developmental, intervention, mentoring theory, research findings and suggested implications for practice program infrastructure; and best practices for mentoring youth with multiple risk factors.


First Lady Michelle Obama
Talks About Being a Mentor

In an interview with More Magazine in February for Black History Month, First Lady Michelle Obama talks candidly about one of the roles that matters most to her, one that has been a part of her life since she was in high school, one that can have a crucial influence in shaping the next generation of American women and one she urges others to embrace: a mentor. Mrs. Obama discusses the impact mentors have had in her life, and also what being a mentor has meant to her.
The First Lady also discusses a program she launched shortly after moving into the White House, a mentoring program she designed "to open a secret door for others that hadn't been opened for me," by pairing disadvantaged girls with some of the powerful women in the land.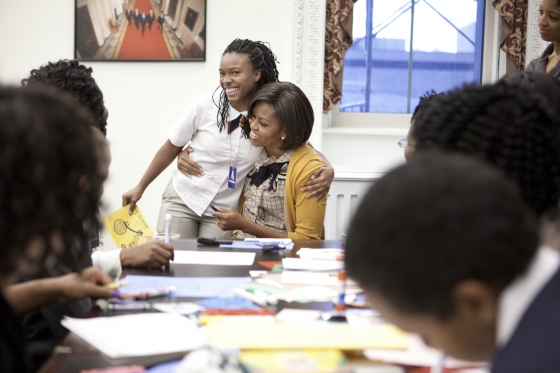 ---
Why Mentoring Youth is Good
for Business and Education
By Rich Greif, Mass Mentoring Partnership
Excerpted from Massachusetts Business Alliance for Education blog

This is a well-written piece specific to Massachusetts that makes a clear case for why more corporations and businesses need to be more involved in youth mentoring efforts. Enjoy!

Massachusetts' future depends on today's youth developing the 21st century academic, professional, and interpersonal skills critical to success in our evolving economy. Yet we are still faced with tremendous challenges in meeting this need.

During the 2010-2011 school year, an average of 44 students dropped out of high school every day. Additionally, only 40% of low-income students are proficient in math and only 50% of low-income students are proficient in reading. Schools recognize that many students need more than just academic support to make it through high school successfully.

Too many students have no significant adult involved in their education for a number of reasons. These students often move through the school system without having anyone to provide encouragement, support or validation as to how much value education adds to their lives.

To address this gap, schools across the state are increasingly turning to structured one-on-one mentoring with caring adults as a way to provide both academic and social and emotional support to students. Today, nearly two-thirds of youth-mentor meetings take place at a site such as school or community center according to the Mass Mentoring Counts 2010 report. It is an effective tool to keep students engaged in school and connected to their academic performance, and has been shown to reduce truancy.

Mentoring can improve students' confidence in their scholastic abilities, their overall academic performance, and the quality of their class work. Program evaluations have found that youth in mentoring relationships present better attitudes and behaviors at school and are more likely to attend college than their counterparts.

As the demand for mentoring relationships in schools grows, it creates a unique opportunity for companies to partner with local schools through mentoring programs. This not only improves outcomes for students, but also enhances the ability for companies to recruit and retain talented employees. Studies have found that 87% of employees feel greater loyalty to socially engaged employers and 75% of executives believe that a corporate volunteer program significantly impacts a company's ability to recruit and retain talented employees, enhancing the company's image as an "employer of choice."

By mentoring youth in local communities, companies can not only ensure a better future for our youth, but for their workforce and ability to compete in today's economic environment.