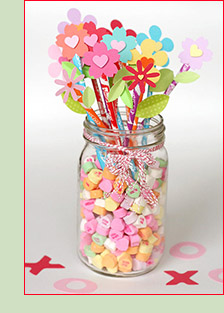 Flowers, Candy and Planning for Your Loved One's Future
Valentine's Day is a manufactured holiday, but it does serve the purpose of reminding us to think about those we love. In addition to flowers, candy or a special dinner, we should all think about what would happen if we were no longer there for those we love.

Do you have a Will? A Trust? Powers of Attorney for Healthcare for you and your spouse? Have you taken Guardianship of the young adult in your family who needs that protection? Cahill & Associates can help with those loving gestures.
---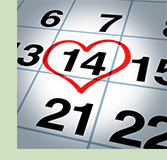 More on Valentine's Day
February 14th also marks the turning point in the year for special education. If you do not ask the school district for a Case Study Evaluation on or before that date, the school district may claim it does not have 60 school days left in the year to process your child's case study evaluation. Submit a written request for a case study evaluation today, or call Cahill & Associates for help.
---
Bullying
Illinois has changed its law on bullying. If your child has been the victim of bullying and you want to know what you can do to prevent bullying in the future, Cahill & Associates can help.
---

Changes to the Power of Attorney for Healthcare in Illinois
The new year brought with it changes to the Illinois Power of Attorney Act. Amendments require new language that must accompany all Powers of Attorney for Healthcare documents created on or after January 1, 2015. No specific format is required for the form itself, as long as the form complies with Illinois law, and as long as the new language referred to in the "notice" precedes that form.

In addition to the "notice" language, the amended law now clearly states that any witness to the signing of a Power of Attorney for Healthcare form must be at least 18 years of age. It also allows certain employees of healthcare facilities such as non-owner chaplains, social workers or nurses to serve as a witness to the signing of a Power of Attorney for Healthcare form.

Any Illinois Power of Attorney for Healthcare forms validly created prior to January 1, 2015, remain valid.

If you would like a review of your Powers of Attorney documents or have questions regarding the need for Powers of Attorney, give us a call - we would be happy to help.
If you received this edition of Special Needs News from a loved one, friend, or colleague, please subscribe now!

Don't forget to confirm your subscription in the follow-up email that you'll receive.

---