www.husbandry.co.uk
Welcome to 2017 and our first newsletter of the year!
We have plenty of updates, and we're delighted declare our courses are all now open!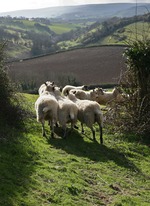 New Courses
2017 brings the return of our much loved courses, and more! We are delighted to be introducing new courses with our basket making tutor Vivienne Turner, from Willow Plant Supports to Trugs and Platters.
We're also delighted to welcome back Sean Hellman, who will be continuing to share his wonderful wood-working skills with you.
In addition to training in Husbandry Skills, your old favourites such as stone walling, hedge laying and 'painting with sheep' are continuing to run this year, so please do head over to our website to see a full list of courses and to get yourself booked on!
http://www.husbandry.co.uk/organic-farming-courses.html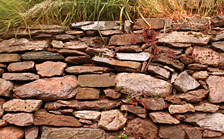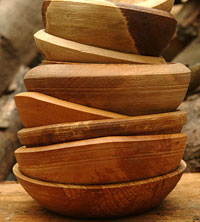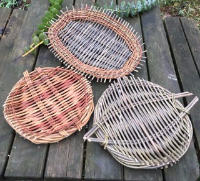 Animal Updates

We are thrilled to welcome new life up on the hill this New Year. Our piglets arrived during a stormy night and are all happy, healthy, and extremely cute! Our ever expanding goat population have also been busy, with our breeding girls expecting their kids in early April. On top of this, as well as appreciating the rich grass provided by the mild winter, our ewes are also expecting to have lambs on April 1st! Much fluffy bouncing to be had!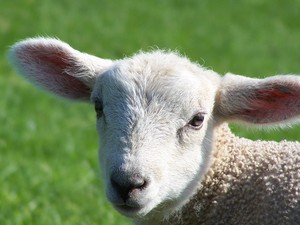 Land News
We are pleased to share the triumph of our expanded outdoor kitchen. Complete with a wood fired oven, it has already been put to good use for chef training, making delicious student lunches, and even put through its paces at a wedding!
We are continuing to develop our multifunctional 'edible hedges'. Used not only for trialling our fruits, veg, and herbs, but also as a pragmatic and functional wind break for the rest of the gardens. What's more, the added benefit of having waist high produce picking have us all feeling they're a success all round!
Our newest and largest poly tunnel introduced last year has helped us to expand our delicious (and sometimes unusual) produce production. Our trio of polys have been working hard to keep our crops coming throughout the winter and they also provide a fantastic, comfortable training space for chefs and students alike!
Re-engage, Re-inspire Youth Programme
We continue to be so proud of the achievements our students are making as we progress into this new year. Devon Council has funded an exciting piece of research into our Re-engage, Re-inspire programme, which emphasises the success and impact our programme is having on youngsters across Devon. It really is a privilege to watch them flourish.
Chef's Academy
We continue our close associations with Ashburton Cookery School and Michael Caines Academy this year, and are ready to welcome the new students up onto the hill this spring. We are just conjuring up new edibles to tease and challenge them with – we love trialling and sharing new produce every year. We are also delighted that South Sands Hotel (
http://www.southsands.com
) and London's Portland Restaurant Group (
http://portlandrestaurant.co.uk
) have joined the band of happy chefs that receive produce from the Cookery School. From goat meat to cuca-melons, mashua to oca de peru. They are coming up with such inventive recipes and delicious food!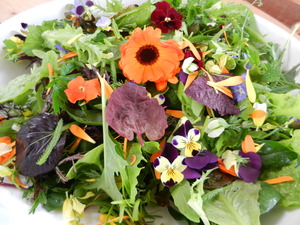 We look forward to hearing from you and seeing you up on the hill with us very soon!



---
---
The Husbandry School
Liddy Ball
Bickington
Nr Ashburton, Devon TQ12 6NZ
Uk


Read the VerticalResponse marketing policy.