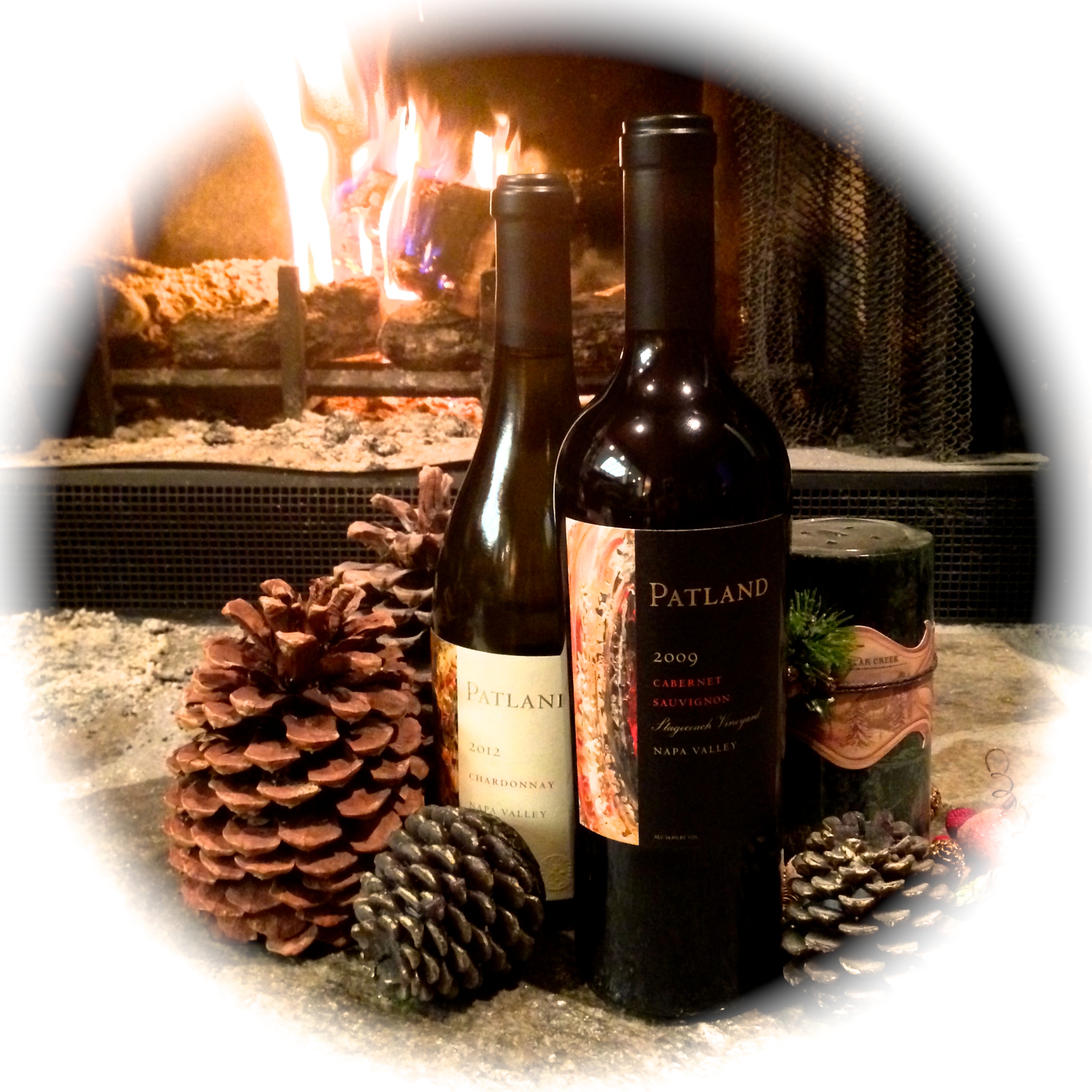 Happy Thanksgiving!!!
After a nice and warm summer, and a rather busy crush at the new Caves at Soda Canyon, the Patland family is ready for some serious rest and relaxation. With all the kids off from school for Thanksgiving Break, we made our way up to Lake Tahoe. Since winter is making its way in and the snow is starting to set, we've been heading up the mountain for some quality ski time every day. And nothing beats the feeling of coming off the slopes to find a warm fireplace and a bottle of Patland wine just waiting for us.

We hope you and your family are getting into the holiday spirit in just the same way. And of course, we hope you find time to reflect on all there is to be grateful for this year. Our family is happy to have had a successful 2013 crush, the resolute warmth and comfort of family, and the opportunity to share our passion for wine with all of you. Hopefully we can join you at the table this holdiay season.
New Release 2010 Patland Proprietary Red Blend
"Dark garnet hue; Expect to find complex aromas of mixed wild berries, bright cherry, white pepper, clove, sage, cigar tobacco, sandalwood, cinnamon, sweet perfume and new French oak. Balanced flavors of blueberry, ripe plum, cedar spice, and milk chocolate are supported by ripe tannin and a soft yet rich fleshy mid palate. This wine also possesses integrated toasty French oak, balanced acidity and a ripe, soft and round approachable satin-like finish."
Winemaker, Jay Buoncristiani
New Release 2012 Patland Chardonnay
"Opens with enticing aromas of pineapple, guava, butterscotch, crème brûlée, pear and vanilla. Expect a full and rich palate with layered flavors of ripe pear, roasted marshmallow, banana cream pie, white peach, buttered pecan and integrated new French oak finishing with vibrant acidity."
Winemaker, Jay Buoncristiani
____________________________________________________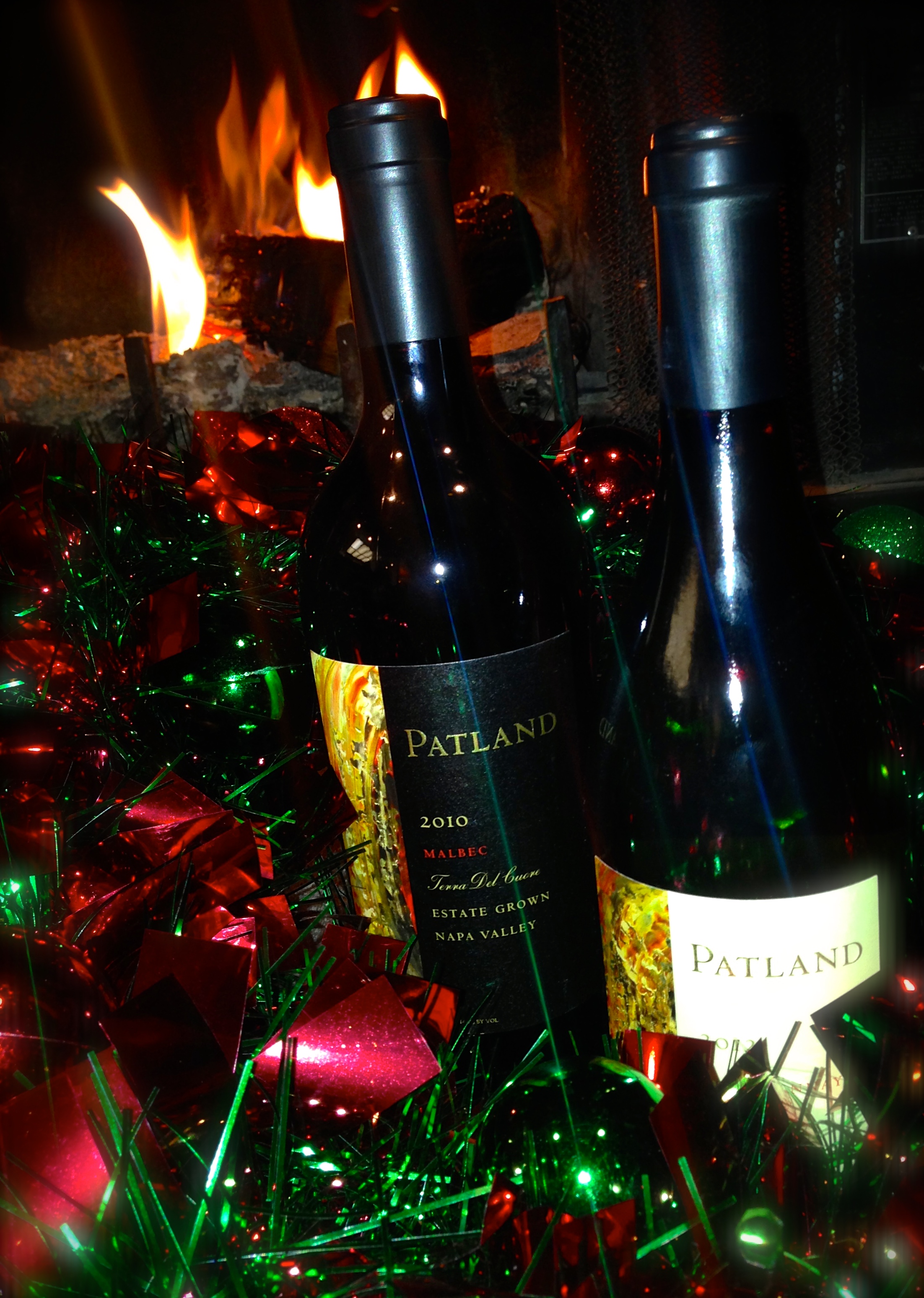 What's on the Horizon...
A few twists and turns coming out of 2010. As it was a low yeilding year in terms of fruit, we won't be producing a 100% Syrah. However, we will be adding a 100% Reserve Cabernet Sauvignon to the line up. It will be featuring a new label, and a purity of the Cabernet Sauvingon varietal that is hard to match. And for those of you less than thrilled about the current Syrah situation, we have good news. After trying barrel samples of our 2011 Syrah, we're confident it will be our best yet, rivaling even our inaugural release. We hope you're as excited as we are, and we look forward with sharing with you soon.



Happy Holidays from the Patland Family!
_____________________________________________________
Gifts & Accessories
Check out what's new on our wine store:

Chocolate lovers, look out! Patland Estate Vineyards has been working hard with Napa Valley's very own Anette's Chocolates to bring you some sumptuous new treats!
Engraved Patland Estate Vineyards Wine Glasses NEW!
Dark Chocolate Truffles made with 2007 Cabernet Sauvignon
Delicate Peanut Brittle made with 2011 Chardonnay
Engraved Rosewood Bottle Openers
Three Bottle Wooden Gift Box with Original Artwork by Mike Patland (Available for all 750 ml Bottles)
Magnum Wooden Gift Box with Original Artwork by Mike Patland (Available for Cabernet Sauvignon and Syrah)
Keep Up with Us!
If you are not already on our email list, we invite you to be a part of it by signing up on our website, and don't forget to visit our blog on Wine Boy!
And, if you're a Facebook Fan, we invite you to become a Fan of Patland Estate Vineyards .