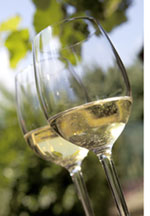 New Release 2011 Patland Napa Valley Sauvignon Blanc

This Sauvignon Blanc is the perfect summertime wine, reminiscent of the beauty and atmosphere the season is all about. Complex aromas of ruby grapefruit, lime zest, vanilla scone, pineapple and lemon grass entice the senses. On the palate, a creamy texture leads the way to layered flavors of green melon, kiwi, muscat, key lime, and vanilla wafer, finishing with ultra bright acidity.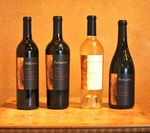 Spring Club Membership
To our many loyal fans who have purchased and enjoyed Patland wines in the past, but have not yet had the chance to sign up for our wine Club, here is a quick reminder of all the benefits you can receive by doing so.
Shipping & Handling included for all club shipments

15% Discount on both club shipments and additional wine purchases, with the exception of library wines.

Complimentary Private Tour & Tasting for four people by appointment

Opportunity to purchase Special Release Wines
Interested? Here's how it works. There are four levels of the club, including Winemakers Choice, Syrah Collectors, Cabernet Sauvignon Collectors, and Magnum Collectors. Depending on which one you choose, you will receive two annual shipments of two to three bottles in the months of April and October.
Here's why you should sign up now. Our April shipment has already gone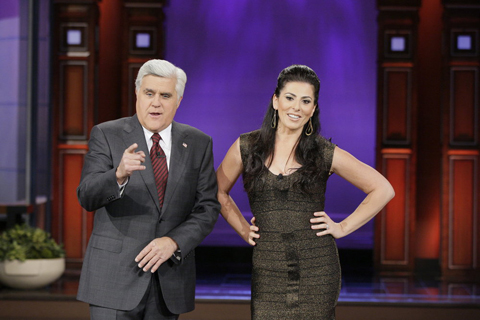 out, but that doesn't mean it's too late. If you sign up within the month of April you will still receive the shipment. More importantly, you will get an invite to our 2012 Spring Release Party! This is an exclusive club members only event that will take place at the gorgeous Terra del Cuore estate. Along with our usual array of wines, we will be featuring our long-awaited 2011 Sauvignon Blanc. There to join us will be the incredibly talented Chef Philippe Raynaud, as well as renowned comedian Kira Soltanovich! Having appeared regularly on The Tonight Show with Jay Leno, she will be flying in to perform especially for us. Don't miss out on this fun-filled event!
Gifts & Accessories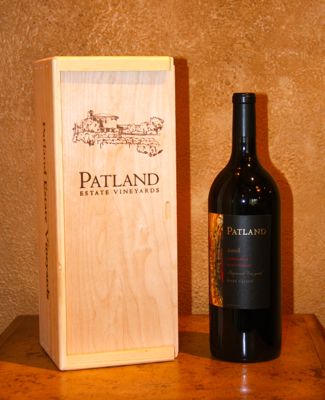 Check out what's new to our wine store:
Patland Wine Bottle Opener - Stainless Steel, All-In-One Bottle Opener

Explorer's Guide through Wine Country - Wineries of Napa Valley Map

Three Bottle Gift Box - Available for for all 750 ml Bottles, with original artwork by Michael Patland

Magnum Gift Box - Available for Cabernet Sauvignon and Syrah, with original artwork by Michael Patland
Premiere Napa Valley Auction Patland's Offering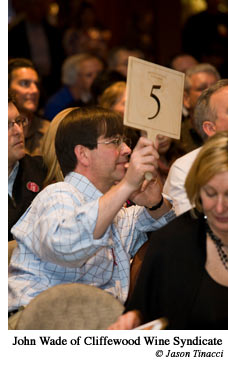 Congratulations to John Wade of the Cliffewood Wine Syndicate who was the winning bidder of our five-case lot. Our one of a kind auction lot, is a 100% Cabernet Sauvignon blend from Stagecoach vineyards that went for a whopping $9,000 or $150 per bottle!
Premiere Napa Valley is a wine futures auction hosted by the Napa Valley Vintners Association for the wine trade - individual restaurateurs and wine retailers. Exactly 200 one of a kinds wine lots are crafted by 200 of the top Napa Valley Wineries.
"The entire Napa Valley community benefits from Premiere Napa Valley as it provides the funding to keep the message of the Napa Valley appellation at the forefront world-wide." commented Napa Valley Vintners Executive Director Linda Reiff.

Keep Up with Us!
If you are not already on our email list, we invite you to be a part of it by signing up on our website. Don't forget to visit our blog by Wine Boy!
And, if you're a Facebook Fan, we invite you to become a Fan of Patland Estate Vineyards .
Or better yet, if you have plans to be in Napa, come visit us. We are offering private tours and tastings by appointment only. Call us at 888-539-4717 to arrange your private tour and tasting with our concierge.