Taking Stock: Questions for Nonprofit Leaders
The end of the year is a natural time to think about how far we've come and where we're going next. For nonprofit leaders this is not only a good practice for professional growth — it can also benefit the organization. But with precious little time and unrelenting demands, how should a leader focus this kind of self-inquiry to fit it into their busy year-end schedule? Our staff compiled this list of questions to help nonprofit leaders take stock, glean insights, and yield meaningful results.
---
Collaboration and Strategic Restructuring:
A Retrospective
At La Piana Consulting, we too are taking stock. Nonprofit partnerships are a major focus of our business (and have been since our inception), so we recently sat down to look at this work for what trends, stories, and lessons might emerge. Based on a sample of our past 50 consulting engagements in which collaboration or strategic restructuring played a central role, we can see how collaborative strategies are evolving across the sector. Take a look at what we've found, and chime in with your feedback!
---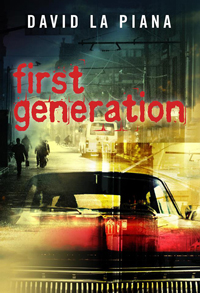 For Your Fiction Reading List
You may know David La Piana, our Managing Partner, as a consultant and the author of popular nonprofit management books. But did you know he is also a fiction writer? His debut novel, First Generation, is now available on Amazon.
---
Getting to Know the Team: Vance Yoshida
Vance Yoshida, Senior Manager, shares his conviction in economic and social justice, optimism in the next generation of nonprofit leaders and philanthropists, and enthusiasm for helping to bring together diverse groups of people to do great things.
---
Resources
Courageous Closure
Rosalyn Allison-Jacobs asks: Where are all the stories of nonprofits that had the courage to close by choice?
Reflection for Learning
Beth Kanter champions journaling as a way nonprofits can harness the power of reflection for better results.
"Doing Good" Blog Series
Check out the first in an upcoming series of posts on how new realities like sector blur, generational shifts, diversity and power, and technological innovation are changing nonprofit business models and the role of philanthropy.
Learning Link Archive
Did you miss an issue of the Learning Link? Visit the Learning Link archive to access the past four years of Learning Link issues.
---
Upcoming Events
North Penn Community Health Foundation
Forming and Implementing Partnerships that Endure
with Jo Debolt on February 4, 2014
Visit our website to learn how our trainings and presentations can help support your work.