Thank you for being a Learning Link Reader!
You, and more than 4,500 subscribers like you, have made this e-newsletter a growing success. We appreciate the opportunity to share our news and views with you, and look forward to offering more insights in the coming year!
In this issue, we're featuring some new resources (right) and highlighting (below) some of our best links of 2012.
Enjoy, and Happy Holidays.

The Nonprofit Business Plan
Business planning can help nonprofits bring clarity and rigor to their decision making. Our new book gives nonprofit leaders a practical approach and usable tools for business planning.
Changing the Game to Change the World
In a lead-up to the 2012 Independent Sector Conference, David La Piana wrote for the HuffPost blog on what game-changing strategy can do for the sector.
La Piana Consulting Adds Audio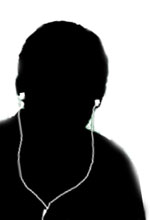 Welcome to our growing library of podcasts! Hear clips about strategic restructuring and nonprofit partnerships, as well as key elements of nonprofit business planning.

Tell A Friend
Share the Learning Link with your colleagues and forward this message.
David La Piana's Predictions:
The Social Sector in 2013
Today, we're launching a three-part blog series by David La Piana featuring big issues to look out for in 2013 and some thoughts on how they might impact the social sector.
David will write about the twists and turns of the economy, major policy developments, and the challenge to nonprofit practice to find the right balance between meeting immediate needs and going "all in" on transformative change.
Click here for the first installment, and watch our blog in the coming days for more.
New Resources
Is Your Organization Ready to Collaborate?
See the December 2012 issue of the NTEN Journal for five questions to discuss with your team before initiating a collaborative effort.
Big Strategy Resonates for Sector Leaders
Read David La Piana's missive from this year's Independent Sector Conference on game changers for the sector, and download a handy piece on key concepts.
Which Comes First: The Partnership or the Plan?
Heather Gowdy shares with CausePlanet three ways that planning can help inspire, support, and implement strong collaborations.
Laying the Groundwork for Collaboration
In a guest blog for the California Community Foundation, Bob Harrington and Melissa Mendes Campos offer practical first steps toward nonprofit partnerships.
Join Us Online
Like La Piana Consulting on Facebook and follow us on Twitter and LinkedIn to get the latest resources and announcements, and share with us.