Developing Strategy in Real-Time: Five Principles for Everyday Use
Developing strategy in real-time takes strategic thinking, not strategic planning. In 2008, we called for nothing short of a revolution in how nonprofits make strategic decisions. Since then, we've seen nonprofits, large and small, embrace this dynamic approach to strategy development.

So how do you start a strategy revolution at your organization?

Use these five principles for strategy development.
New Resources
Making Consulting Work for Your Nonprofit
These four elements of a successful engagement can help your organization get the most out of its consulting experience.

The Leader's Role in Strategic Restructuring
Nonprofit collaborations, like genius, require both inspiration and perspiration to succeed.

Game-Changing Strategy
David La Piana writes for this month's issue of The NonProfit Times encouraging nonprofits to bet on bold, more powerful strategies. (Subscription required.)

Advice for Aspiring Change Leaders
See our guest article for CausePlanet with practical tips on leading transformative change.
Upcoming Events
On March 12, David La Piana will be presenting at the Rockwood Leadership Institute's "Leading From the Inside Out" fellowship program.

On March 27, Jo DeBolt will join the Central New York Community Foundation for a Strategic Partnerships and Collaborations Symposium for nonprofits. The event is co-sponsored by The Allyn Foundation, The Gifford Foundation, The John Ben Snow Foundation, and The Dorothy and Marshall M. Reisman Foundation.
La Piana Consulting Introduces New Team Members
We're excited to welcome three new additions to our staff in 2013! Get to know them in these mini-interviews posted on our blog.

Scott Cotenoff joins us as a Senior Consultant, hails from the New York metropolitan region, brings a background in law and public health…and once aspired to be an entertainment/sports agent (watch out, Jerry Maguire).

Rosalyn Allison-Jacobs also comes to the firm as a Senior Consultant, lives in Charlotte, North Carolina, has expertise in strategic evaluation and assessment…and is pretty nimble in snowshoes!

Mary Lindke joined us late last year as a Project Assistant, is based in the San Francisco Bay Area, is an active volunteer with Relay for Life…and ran her first half-marathon last year.
Client Profile:
AARP Experience Corps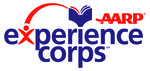 What do you get when you combine Experience Corps, a lauded child literacy program utilizing adult volunteers age 50 and over, with AARP, the nation's preeminent organization representing adults in that same age demographic? In 2011, the two sat down to the table to ask—and answer—that very question.
With a shared vision of engaging age 50-plus adult tutors to help improve the reading skills of 100,000 K-3 students by 2017, Experience Corps and AARP engaged in a strategic restructuring and business planning process that resulted in the formation of AARP Experience Corps, which is now better positioned to go to scale nationwide.

Read more…
Tell A Friend
Share the Learning Link with your colleagues and forward this message.

Join Us Online

Like La Piana Consulting on Facebook and follow us on Twitter and LinkedIn to get the latest resources and announcements, and share with us.