Sustainability Initiative Prepares Nonprofits for Partnership

On April 24, La Piana Consulting launched the Los Angeles Nonprofit Sustainability Initiative, with the Weingart Foundation, the California Community Foundation, The Ralph M. Parsons Foundation, The Center for Nonprofit Management, and the Luskin School at UCLA. The initiative supports L.A. nonprofits interested in pursuing partnerships to achieve greater sustainability.
The kick-off event drew 650 nonprofit leaders, and more than 80 organizations applied to receive individual assessments and consultation, far exceeding our expectations. Since July, we have worked with 40 of these nonprofits to help them determine their readiness for partnership, weigh their options, and map out possible next steps.
New Resources
Business Planning Podcast Series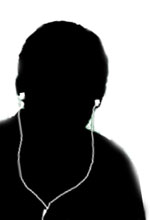 Assessing the Need: Why and when do you need a business plan…or not?
Testing Assumptions: There's usually something we think we "know" that we should actually look at more closely.
Blog: Arts Partnerships
Read our post on performing arts mergers and organizational identity, then check out NPR's recent coverage of one of these new partnerships.
CausePlanet Page to Practice and Blog
Learn about The Nonprofit Business Plan in blog posts from CausePlanet on:
- strategic vs. business planning
- pursuing a new business model, and
- why do business planning.
​
For more, sign up to access the
Page to Practice
book summary.
Blog: The Funder Perspective
What are grantmakers looking for in a nonprofit business plan?
Tell A Friend
Share the Learning Link with your colleagues and forward this message.
Three Ways Business Planning Can Support Strategic Restructuring
Recently, we began noticing an emerging interest among our strategic restructuring clients: business planning. In some cases, a group of potential partners wanted to engage in business planning as a way of evaluating the feasibility of the proposed partnership. In others, organizations that had already decided to partner wanted to launch the effort with a joint strategic/business planning process.
This led us to look closely at the interrelationship between strategic restructuring and business planning, and at how each type of effort could support the other. We included several examples of that relationship in The Nonprofit Business Plan, and continue to work with many inspirational organizations as they (business) plan for partnership.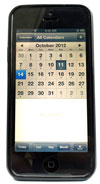 Upcoming Events
October 19, 2012
CausePlanet Author Interview
(webcast)
The Nonprofit Business Plan co-author Lester Olmstead-Rose will discuss the book with CausePlanet's Denise McMahon and respond to questions from the online audience. Join CausePlanet to register your attendance.
November 10-11, 2012
Independent Sector Annual Conference
(San Francisco, CA)
David La Piana will facilitate a plenary discussion on game-changing strategies with Benjamin Jealous of NAACP, Lester Strong of AARP/Experience Corps, and Rip Rapson of The Kresge Foundation. Are you registered yet?
Career Opportunity
La Piana Consulting is accepting resumes for a Senior Consultant position. Send resume and cover letter to careers@lapiana.org (no phone inquiries, please).
Past Issues
You read the Learning Link to stay up to date on the latest tools, tips, and news. But what about issues you may have missed? Check out our new online archive.
Join Us Online
Like La Piana Consulting on Facebook and follow us on Twitter and LinkedIn to get the latest resources and announcements, and share with us.