Grantmakers Take Initiative to Support Strategic Restructuring
Twelve funders from throughout North America met in San Francisco on March 9 to share practical advice for building successful funder initiatives to support nonprofits in pursuing different forms of partnership.
Co-sponsored by La Piana Consulting, The Tides Center, and The Foundation Center, this invite-only event engaged participants in examining the state of the field, learning from one another's efforts, and exploring opportunities for funder collaboration to continue this work.
The group has graciously allowed us to share this report detailing the process and highlighting key takeaways to inspire and inform others.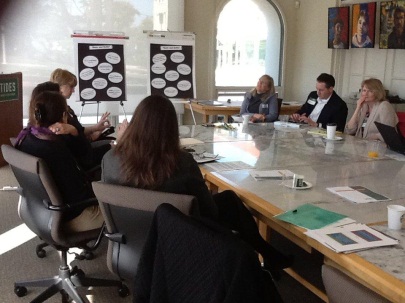 Share Your Feedback for a Chance to Win a Copy of Our New Book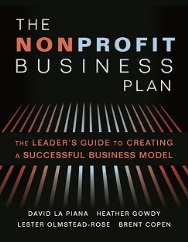 Introducing The Nonprofit Business Plan: The Leader's Guide to Creating a Successful Business Model. Available from booksellers in summer 2012, this new resource details a practical approach to business planning that can help your nonprofit bring clarity and rigor to its decision making. Watch our website in the coming weeks as more information becomes available. For a preview of some of the key concepts in development, see this article.
Exclusive opportunity for Learning Link readers: We want to know how this newsletter could serve you better. Fill out this short survey by June 15, and you'll be entered in a drawing to receive a complimentary copy of The Nonprofit Business Plan.
Expanding Opportunities for Partnership Education & Assessment
As collaborative strategies gain traction across the sector, funders are increasingly looking for ways to help grantees explore their options and determine their readiness for strategic restructuring.
The Strategic Restructuring Assessment Tool is designed to provide just this kind of early stage education and assessment. The easy to use online tool is now available to funders and federated organizations for use with cohorts of nonprofits, and is an affordable way to assist organizations in their exploration and decision making.
In this article, we preview the tool and credit our foundation partners – the Blue Shield of California Foundation, the Foellinger Foundation, the Impact Foundation, and the Patterson Foundation – for their role in supporting its development.
Tell A Friend
Share the Learning Link with your colleagues and forward this message.