Nominate Yourself for a GSNorCal Regional Delegate! Nominations Open Through Nov. 29
Are you one of those people who say "I can't wait to:
To be a part of a group of adults and older girls who want to make a difference in how board decisions are communicated to the members;

You can't wait to be a voice for your area, to make sure your area is

taken seriously by being a part of a team of delegates in your region?
Then now is the time to nominate yourself for a position on the 8-person Regional Delegate Team for your area. There are 14 area/regions in our council - click here to find the region that you belong to. To nominate yourself, complete the nomination form online here.
Follow the Fun on Facebook with GSNorCal!
Have you "liked" Girl Scouts NorCal on Facebook yet? Come join us at facebook.com/gsnorcal and learn about accomplishments of our girls and volunteers, the latest Girl Scout news and fun facts, contests, event announcements, and much more! Do you have photos or news about Girl Scouts you'd like to share on our council's Facebook page? Send it to Marcom-Logos@girlscoutsnorcal.org.
---
FOR ALL AGES
Tech Museum – November & December – San Jose
Start your journey here. New programs at The Tech Museum of Innovation have been designed for the new Badge and Journey curriculum. Experience hands-on science learning and begin the process to earn your badge. Book early, space is limited! Click here to learn more about how you can work towards a badge or journey at the Tech.

In the Flyway – Nov. 9 & Dec. 11 – Santa Clara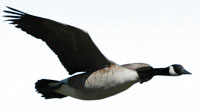 You are invited to the homes and vacation spots of hundreds of birds traveling along the Pacific Flyway. Earn our Girl Scouts Save the Bay "In the Flyway" Patch, learning to find birds, identify them and protect the habitats they need. What a fun way to experience birds with a new set of eyes and ears! Please click on desired session: Nov. 9 or Dec. 11
.
---
FOR OLDER GIRLS
Destinations 2014
Have you looked at the destinations events for 2014 yet? There are some pretty amazing travel opportunities
for girls. Check them out, pick three of your favorites and fill out your applications. Ask two people who knows you well (teacher, troop leader, etc.) to write a reference letter for you telling the
sponsors why you would be perfect for the destinations activity. Put it all together and send it in to the GS NorCal San Jose office. Then sit back and wait to hear where you could be going this coming summer. For more information contact Sandy Norman at slnorman@pacbell.net. Click here for more!
---
ADULT EDUCATION
Adult Learning Classes
These are just a few of the great adult education opportunities available thanks to our volunteer learning facilitators. For a complete list and to register in advance online, please click here to visit our website.
American Red Cross First Aid & CPR Level 1: October 22 (Red Bluff), October 26 (Fairfield), November 2 (Chico), November 7 (Pleasanton)

Backpacking: November 12 & 14 (San Jose)

Daisy Leadership: October 24 (Pleasanton), November 4 (Chico), November 7 (Red Bluff), November 23 (San Jose)

Extended Travel: October 23 (Redding), October 24 (Santa Rosa), October 29 (Alameda), November 7 (Chico)

Junior Leadership: October 23 (Chico), October 29 (Antioch)

November 19 (Red Bluff, Redding), November 23 (San Jose)

Teen Advisor: November 21 (Redding)

Troop Camping Certification: October 26 (Red Bluff), November 2 (Santa Rosa), November 16 (San Jose)

Troop Camping Certification Plus: November 8 (Pescadero)
---
SHOP OUR RETAIL STORES!
Girl's Guide to Girl Scouting - 25% Off Through 10/31!

Hurry and take advantage of this great deal on the amazing resource for girls, the Girl's Guide to Girl Scouting! Now 25% off through October 31.

Click here to shop online at your convenience, 24/7! Click here for hours & locations! You can also keep up with the latest and greatest items in our Retail Stores on Pinterest!
---
MISSED IT LAST TIME?
Military Appreciation Cards and Care Packages - Items Due Nov. 6
Thank our military and veterans for the sacrifices they have made on behalf of our country and for preserving our freedoms by sending them cards and care packages. Items collected will be distributed to the military overseas and locally at a Veterans' Day Ceremony. This is a great way to get rid of extra Halloween candy! Click here for more information.
GGB Registration Opens! – Nov. 11 – San Francisco
Save the Date Juniors! Are you ready to bridge to a Cadette? Registration opens for Golden Gate Bridging on November 11 at 10a.m. pacific time. Click here to learn more and register.



3 Cheers for Animals Journey – Nov. 23 & Dec. 7 – Red Bluff & Redding


This event will help you start your Journey. Our littlest Girl Scouts will learn caring for animals is like caring for themselves. Through fun activities and lively conversation, girls will examine what "caring" looks like and learn respect for others. Click here for the Red Bluff session or click here for the Redding session.

Amaluna – Nov. 15 – Jan. 12 – San Francisco
Explore the acrobatics of Cirque du Soleil in a dramatic mix of circus arts and street entertainment. Click here for pricing information. Tickets are selling fast, to reserve your group of 6 tickets or more contact Kelly Kostner at 305-907-5087 or KKostner@entertainmentbenefits.com



SCRAP Humboldt: DIY – Nov. 23 & Dec. 7 – Humboldt
Do It Yourself (D.I.Y.) Handmade holiday gifts, decorations and wrapping workshop. Together we will upcycle a variety of materials to make an eco-friendlier holiday. You'll learn to make ornaments, custom holiday presents, decorations, and snazzy wrapping. Get creative! Click here for Brownies & Juniors session on Nov. 23 or click here for Cadette session on Dec. 7.

Green By Nature
Join your Girl Scout sisters in outdoor adventures in and around the SF Bay! Learn about animals, their habitats, ships, or help restore the beauty to the local watershed.
Many events are great side trips to the It's Your Planet – Love it Journeys and Badges. Read each event's description for more details.
Check out the following explorations that are waiting for you:
Overnights and Workshops at Oakland Zoo
Gather up your troop and head on down to the Oakland Zoo for a day full of fun and adventure! Earn a patch, play games, explore the Zoo on a guided tour, learn about animals, and design and create a fun craft. Explore the plant and animal kingdoms while learning about local and global wildlife. Whichever type of workshop you choose, you're sure to have a blast at the Oakland Zoo. If you would like to spend the night, that's fine too! Grab your sleeping bags and pillows and join us for an amazing night at the Zoo. All of our workshops can also be done as an overnight. Click here for more.
---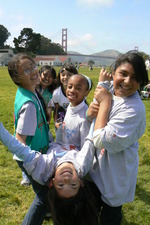 Donate Now, and Get a Girl Started on Her Path!
Financial support for Girl Scout programs is needed and appreciated. You can make a donation by check, gifts of stock, or credit card either by mail or online by clicking here.
---
Girl Scouts of Northern California Job
s
You can search open positions and apply online by clicking here. Thank you for referring our jobs to qualified friends.