Campaign for Girls: Invest in Girls, Volunteers, and Camps!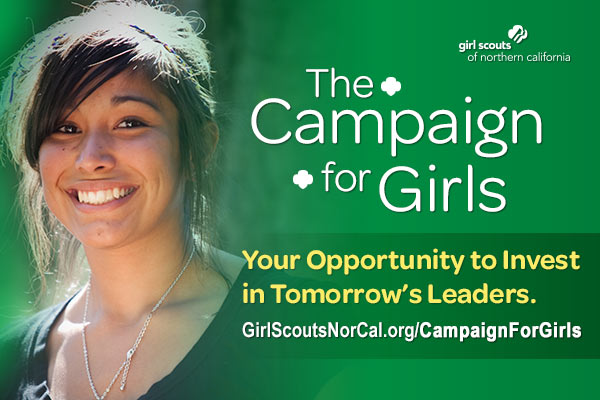 Girl Scouts NorCal is thrilled to publicly launch our 5-year, $20 million Campaign for Girls! Everything we do for girls depends on our supporters - those who believe girls have unlimited potential and that Girl Scouting is the best way for girls to tap into that. We are grateful to our donors for the $8.4 million we've raised to date that is changing girls' lives, funding investments in program innovation, membership development, outreach to girls in underserved communities, and camp building projects. Imagine if every GSNorCal family made a donation in honor of their daughter! Click here to learn how you can make a difference for an entire generation of girls!

Order & Renew Print and Digital Magazines for Yourself or Gifts through our Fall Sale!
In addition to nuts and candies, our Girl Scout Fall Sale includes print and digital magazine subscriptions. You can re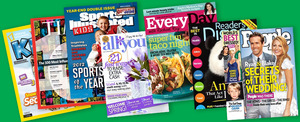 new your magazine subscriptions through Girl Scouts and not even spend additional money - and 45% of magazine subscriptions sold goes back to Girl Scouting! Girls may take orders directly from customers, or customers may order online when a Girl Scout sends an online link to her friends and family members. Click here to find out how to order from a girl near you!

South Bay Alumnae Group - Oct. 21 - San Jose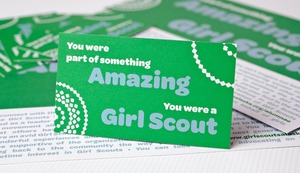 The second meeting of the South Bay Alumnae Chapter is October 21 at the San Jose Girl Scout office at 7 p.m. This will be the last meeting of the general membership until after the New Year. We are hopeful you will be able to attend as we will be discussing and voting on issues vital to the growth of the group. For those of you who will be registering as a member of the South Bay Alumnae, we have been given our own Service Unit #699. Please use this number on the alumnae registration form. This number can be used on the alumnae registration form even if you are currently active with a troop and a service unit. Please RSVP to Sandy Norman at slnorman@pacbell.net if you are planning on attending the meeting on Oct. 21.

Volunteers Needed for Harvest Festival - Oct. 20 - Fairfax
Volunteers needed for the Harvest Festival Join us on Sunday, October 20, from 2-5 p.m. to help with the annual Harvest Festival! There will be fun activities in and around the garden as well as other open house activities to help with. Interested adults and older girls, please email swilliams@girlscoutsnorcal.org to volunteer your time.

Military Appreciation Cards and Care Packages - Items Due Nov. 6
Thank our military and veterans for the sacrifices they have made on behalf of our country and for preserving our freedoms by sending them cards and care packages. Items collected will be distributed to the military overseas and locally at a Veterans' Day Ceremony. This is a great way to get rid of extra Halloween candy! Click here for more information.
---
FOR ALL AGES
Overnights and Workshops at Oakland Zoo

Gather up your troop and head on down to the Oakland Zoo for a day full of fun and adventure! Earn a patch, play games, explore the Zoo on a guided tour, learn about animals, and design and create a fun craft. Explore the plant and animal kingdoms while learning about local and global wildlife. Whichever type of workshop you choose, you're sure to have a blast at the Oakland Zoo. If you would like to spend the night, that's fine too! Grab your sleeping bags and pillows and join us for an amazing night at the Zoo. All of our workshops can also be done as an overnight. Click here for more.
Space Cookies VEX Robotics Competition - Oct. 19 – San Ramon
Come cheer on the Space Cookies Girl Scout VEX robotics team of 7-12th grade girls as they compete in the "Toss Up" challenge at Dougherty Valley High School. Watch the excitement! No fee or pre-registration. Click here for more information.

The Nutcracker – Dec. 6, 7, 8 – San Jose
San Jose Dance Theatre presents its 48th Production of The Nutcracker and 10th Annual Girl Scout Workshop. Join us backstage and learn about our special Nutcracker snow, how Clara can reappear in another costume in seconds, or how a dancer can stand on her toes. Click here for more information or click here for other fun Girl Scout Days.
---
FOR OLDER GIRLS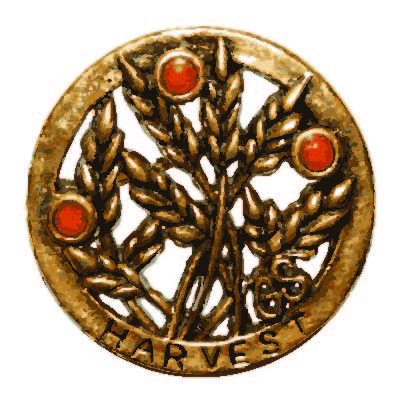 Sow
What! Journey Weekend - Nov. 15 to 17- Fairfax
Seni
ors! Work towards your Harvest Award. Discover where our food comes from and more in this weekend journey workshop. Click here to learn more about Sow What! or click here
to register now. Space is limited.
---
FOR YOUNGER GIRLS
3 Cheers for Animals – Dec. 7 & 14 – Redding & Chico
Our littlest Girl Scouts will learn caring for animals is like caring for themselves. Through fun activities and lively conversation, girls will examine what "caring" looks like and learn respect for others. Click here for Redding or click here for Chico.
---
ADULT EDUCATION
Adult Learning Classes
These are just a few of the great adult education opportunities available thanks to our volunteer learning facilitators. For a complete list and to register in advance online, please click here to visit our website.
American Red Cross First Aid & CPR Level 1: October 16 (Redding), October 22 (Red Bluff), October 26 (Fairfield), November 2 (Chico), November 7 (Pleasanton)

Backpacking: November 12 & 14 (San Jose)

Daisy Leadership: October 15 (Redding), October 24 (Pleasanton), November 4 (Chico), November 7 (Red Bluff), November 23 (San Jose)

Extended Travel: October 16 (San Jose), October 17 (Pleasanton), October 23 (Redding), October 24 (Santa Rosa), November 7 (Chico)

Junior Leadership: October 23 (Chico), October 29 (Antioch)

November 19 (Red Bluff, Redding), November 23 (San Jose)

Teen Advisor: November 21 (Redding)

Troop Camping Certification: October 19 (Novato, Palo Alto), October 26 (Red Bluff), November 2 (Santa Rosa), November 16 (San Jose)

Troop Camping Certification Plus: November 8 (Pescadero)
---
SHOP OUR RETAIL STORES!
New Adult Girl Scout Polo!


Crisp and professional, this white standard polo is $32.99.

Click here to shop online at your convenience, 24/7! Click here for hours & locations! You can also keep up with the latest and greatest items in our Retail Stores on Pinterest!
---
MISSED IT LAST TIME?
Girl Scout Day: Cal Berkeley Football – Nov. 2 – Berkeley
Watch as the Golden Bears take on Arizona Wildcats. Click here to learn more.

Skylark Ranch Work Party - Nov. 2
Join us at Skylark Ranch on Nov. 2 for a free work party and earn a unique work party patch while you pitch in and have fun! Families, troops, groups, or adult individuals may register, and lunch is included. Be a steward of our camps; click here to sign up today!
Backpacking Girl Scout Training - Nov. 12 - San Jose
Are your girls interested in exploring the outdoors? Girl Scouts is now offering a Basic Backpacking training course. It is a 6 hour classroom instruction and planning session and then an overnight backpacking trip. Our first class is scheduled for November 12 and 14 at the San Jose Girl Scout office. Register now!
Between Earth and Sky Daisy Tea Party – Nov. 16 – Orland
Daisies! This is a great side trip to the Between Earth and Sky Journey. Grab your finest hat to attend a festive "green" tea party! Click here for more information.

Get Moving: An Energetic Night – Nov. 16 – Ukiah
Complete the Energize Award by swimming, playing basketball, creating an energy pledge, and making recycled jewelry. Stay up all night or catch a few winks. Click here for more information.

Geocaching Fun – Nov. 16 – Redding
Learn how to locate special sites at Turtle Bay, make a trade item, and go on a geocaching adventure. Shasta College students will help you track a travel bug and create a map of its path. Click here for more information.

Potters Princess Brownie Badge – Nov .16 – Chico
Visit a potter's studio and create a take-home masterpiece! Work your way through the steps to become a clay artist while earning the Potter Badge. Click here for more information.

Viva Las Chicas – Nov .16 – Santa Rosa
Celebrate a day of Latin flavor! Sample traditional baile folklorico and Latin cuisine. Dance to a live DJ. Create cultural crafts like tissue flowers and cornhusk dolls. Click here for more information.

Schulz Museum: Comic Artist Workshop – Nov. 16 – Santa Rosa
Earn your Comic Artist badge in this special, hands-on workshop just for Girl Scouts. Work with a professional cartoonist to develop stories and characters and create your own four-panel comic strip from beginning to end. Click here for more information or here for the flyer.

WOW! Wonders of Water Sampling – Nov. 17 – Orland
Start your Journey with a sampling of the first two sessions. Explore what you love about water and start to understand and experience water's importance in the world using interactive games and hands-on activities. Click here for more information.

International Girls' Day! – Nov. 17 – San Jose
Travel through new experiences as you discover you can do ANYTHING! The festivities will include stations where girls can venture into It's Your Story - Tell It! while discovering what college is like. Click here for more information.
Adult Recognition Event - Nov. 13 - Santa Clara
All GSNorCal adult volunteres are invited to enjoy "An Evening in Italy" at the South Bay & Peninsula Adult Recognition Event on Wednesday, November 13 from 5:30-9 p.m. at Mariani's Inn & Restaurant in Santa Clara. The cost is only $10 per person for a pasta buffet dinner, participant in a gift basket silent auction, and hear all the great things our volunteers have done this past year. Registration deadline is October 28. Click here to register online.
Leader Daughter Overnight 2014 - Feb. 15-16 - Petaluma
Join us for the 5th annual Leader Daughter Overnight, sponsored by Petaluma Service Unit 108. This year we will travel to the World Centers and discover the country and culture that each has to offer. So pack your bags and leave your passport at home and join us on a journey around the world. Click here for more!
---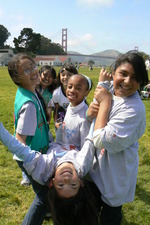 Donate Now, and Get a Girl Started on Her Path!
Financial support for Girl Scout programs is needed and appreciated. You can make a donation by check, gifts of stock, or credit card either by mail or online by clicking here.
---
Girl Scouts of Northern California Job
s
You can search open positions and apply online by clicking here. Thank you for referring our jobs to qualified friends.