Go Nuts for Girl Scouts: Fall Sale Has Begun!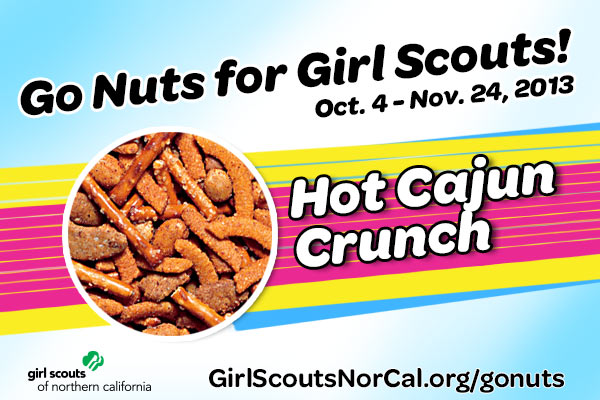 Pinners, you'll love our new Fall Sale Pinterest board - check it out and repin to spread the word that Girl Scouts NorCal's Fall Nut & Magazine Sale is underway through November 24. Girls will deliver in early November, just in time for holiday entertaining and gifts. Visit girlscoutsnorcal.org/gonuts to learn all about it! Your purchase does much more than give you a tasty treat - it helps girls learn 5 Key Skills: goal setting, decision making, money management, business ethics, and people skills. This year's lineup: Dark Chocolate Mint Penguins, Double Chocolate Truffles, Hot Cajun Crunch, Dulce de Leche Caramel Owls, Wasabi Almonds, Chocolate Toffee Almonds, Butter Toasted Peanuts, Whole Cashews with Sea Salt, Dark Chocolate Pretzels, Chocolate Covered Raisins, Cranberry Nut Mix, and Gummi Berries. Don't forget, in addition to snacks, you can buy and gift print and digital magazine subscriptions, and you can also donate treats or magazines to military stationed overseas or to local food banks through our Care to Give program. Click here for marketing and other resources to use with your sale!
Teen Advisor Blended Learning is Now Available
There are three parts to the training; a 15 minute online module titled Troop Government, another 15 minute online module titled Girl Led, and finally in-person Roundtable Discussion session facilitated by volunteer learning facilitators in your local area. We have uploaded the two online modules to the web site. The Teen Advisor Roundtable in-person discussion sessions will be scheduled soon. Look for them on the Adult Training Calendar in the near future.
Registration Now Open for California Dreamin' 2015 International Camporee!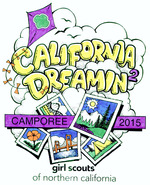 Ever dreamed of camping with hundreds of your new best friends? Is your troop ready for an adventure? Want to make memories and friends to last a life time? Want to be part of the Girls Scouts of Northern California's third international camporee? If so, we have the perfect opportunity for you! Registration is now open for California Dreamin 2015, July 26-August 2, 2015, at the Alameda County Fairgrounds in Pleasanton. Open to troops of girls grades 6-12 in the summer of 2015. Early registration will be open until April 2014 and is offered at a reduced rate of $350 per participant. A $100 deposit per participant is due at time of registration. Click here to check out our website for more information and to register.
Adult Recognition Event - Nov. 13 - Santa Clara
All GSNorCal adult volunteres are invited to enjoy "An Evening in Italy" at the South Bay & Peninsula Adult Recognition Event on Wednesday, November 13 from 5:30-9 p.m. at Mariani's Inn & Restaurant in Santa Clara. The cost is only $10 per person for a pasta buffet dinner, participant in a gift basket silent auction, and hear all the great things our volunteers have done this past year. Gather a group of your Girl Scout sisters and enjoy an evening in Italy. Registration deadline is October 28. Click here to register online.

Skylark Ranch Work Party - Nov. 2
Join us at Skylark Ranch on Nov. 2 for a free work party and earn a unique work party patch while you pitch in and have fun! Families, troops, groups, or adult individuals may register, and lunch is included. Be a steward of our camps; click here to sign up today!

RAFT Fall Membership Opportunity- Oct. through Jan.- Redwood City & San Jose
Girl Scout Leaders are invited to join or renew annual RAFT memberships at a special discount price! Helping volunteer leaders facilitate Girl Scout programs and projects in the South Bay & Peninsula by providing affordable materials and creative know-how! Check out some of the GS ready kits, mapped to our national program requirements and sign up by sending in this form or click here to join online, use discount code: GSA2013
---
FOR ALL AGES
One Warm Coat – Nov. 29 – San Jose & Emeryville
Limited spots are still available to help collect Coats. Walnut Creek and San Francisco have already filled, but that doesn't mean you can't still do good. Click here for more information about our coat drive.

ShoeBox Recycling
We are proud to be partnering with ShoeBox Recycling to offer our supporters the opportunity to raise funds for Girl Scouts of Northern California in an environmentally friendly way. ShoeBox Recycling is a for profit recycler of shoes, that allows groups like ours to fundraise, while learning about diverse cultures, reuse, expanding our world, and hopefully connecting to our SoleMate, or the future owner of our shoes. Click here to learn more or click here to see other amazing service project ideas.

Girl Scout Days – Year Round – Council Wide
Throughout the year several of the sports and entertainment organizations within our council offer "Girl Scout Days." On these days, Girl Scouts and their families/friends receive discounted rates and often receive participation patches for the special event. To learn more click on desired category; Amusement Parks, Special Performances, Sporting Arenas, or Family Dining.
Leader Daughter Overnight 2014 - Feb. 15-16
Join us for the 5th annual Leader Daughter Overnight, sponsored by Petaluma Service Unit 108. This year we will travel to the World Centers and discover the country and culture that each has to offer. So pack your bags and leave your passport at home and join us on a journey around the world. Click here for more!
Girltopia - Nov. 9 - Los Angeles

Girl Scouts of Greater Los Angeles has invited members of GSNorCal to check out the country's largest girl expo and conference, Girltopia! Girltopia is a phenomenal and inspiring one-day expo and conference designed for Girl Scouts ages 5-18. Girltopia 2013 is November 9 from 9 a.m.-5 p.m. at the Los Angelese Convention Center in downtown Los Angeles. Click here for more information.
---
FOR OLDER GIRLS
Girls Go to Mars Workshop – Nov. 16 - Mountain View


Cadettes, join scientists and engineers for hands-on science investigations related to NASA's MAVEN Mission to Mars. Girls Go to Mars will be a new curriculum available to all next year! This is your opportunity to complete the activities, provide input for revision, and to submit a design for the Girls Go to Mars patch. You will also have the opportunity to complete some of the Breathe journey steps. Click here for more information.
Find Your destinations and Pack Your Bags! – Oct. 20 - Alameda
Have you ever wanted the chance to go somewhere new, do something different and meet people from everywhere you can imagine? If so, this event is just for you. Come learn all about the destinations being offered in 2014! Hear about fun experiences from girls who have recently traveled. Learn how to fill out the destinations application and write your introduction letter. During this workshop, you will also learn about other opportunities to travel as an individual or with a group, information on money earning opportunities to help fund your travels. No charge for the event! Click here for more information!
---
FOR YOUNGER GIRLS
Naturalist 101: Insect Basics – Nov. 16– San Francisco
No "eeks" or "eews," insects are cool! Brownies, get started on the Bugs Badge by taking a close-up look at them at the California Academy of Sciences, home to one of the biggest insect collections in North America. Discover how to tell these six-legged creatures apart and why not all of them are truly bugs. Come on, the bugs are waiting! Click here to register.

Microsoft's Computer Expert Workshop – Nov. 30 – Corte Madera
Play in the Microsoft stores to learn more about computers! Professionals will lead you in digital painting, internet surfing, computer games, and even emailing the President of the United States! This is a great side trip to your Brownie Quest Journey! You'll also complete all parts of the Computer Expert Badge. Click here to register.

Microsoft's Digital Photographer Workshop – Nov. 30 & Dec. 8 – Palo Alto & Corte Madera
Learn how to use a digital camera to create great shots then transform your photos to a collage and build an interactive world with Photosynth. This is great information and inspiration for your Agent of Change and aMuse Take Action projects! You'll also complete all parts of the Digital Photographer Badge. Click here for Nov. 30 or click here for Dec. 8.
Come Have Fun Learning Girl Scout Traditions - Oct. 19 - Sebastopol
Don't miss out on this amazing opportunity for Daisy, Brownie and Junior Girl Scouts to gather around the campfire as their older Girl Scout sisters pass on Girl Scout traditions! Girls will learn silly skits, create swaps, play games, make s'mores and have fun singing old songs and learning new ones. Join us October 19 in Sebastopol, only $15 per girl includes patch too! Session 1 is 9:30 a.m.-noon. Session 2 is 2-4:30 p.m. Register by October 11. For questions or to register, email Tiffany Gittins at troop10555@gmail.com. Click here for more!
---
ADULT EDUCATION
Backpacking Girl Scout Training - Nov. 12 - San Jose

Are your girls interested in exploring the outdoors? Girl Scouts is now offering a Basic Backpacking training course. It is a 6 hour classroom instruction and planning session and then an overnight backpacking trip. Backpacking is an outdoor experience and a lifetime of memories! The girls will enjoy the natural beauty not seen from the city, have fun, take time to relax, and explore the relationships between the two worlds of the city and the wilderness. Our first class is scheduled for November 12 and 14 at the San Jose Girl Scout office. Register now!

Adult Learning Classes
These are just a few of the great adult education opportunities available thanks to our volunteer learning facilitators. For a complete list and to register in advance online, please click here to visit our website.
3 Processes, 1 Powerful Program: October 8 (San Jose)

American Red Cross First Aid & CPR Level 1: October 16 (Redding), October 22 (Red Bluff), October 26 (Fairfield), November 2 (Chico), November 7 (Pleasanton)

Backpacking: November 12 & 14 (San Jose)

Brownie Leadership: October 8 (Antioch), October 10 (Pleasanton), October 28 (Chico), November 23 (San Jose)

Daisy Leadership: October 10 (Pleasanton), October 15 (Redding), October 24 (Pleasanton), November 4 (Chico), November 7 (Red Bluff), November 23 (San Jose)

Event Manager: October 9 (San Jose)

Extended Travel: October 16 (San Jose), October 17 (Pleasanton), October 23 (Redding), October 24 (Santa Rosa), November 7 (Chico)

Junior Leadership:October 10 (Santa Rosa), October 23 (Chico), October 29 (Antioch) November 19 (Red Bluff, Redding), November 23 (San Jose)

Teen Advisor: November 21 (Redding)

Troop Camping Certification: October 19 (Novato, Palo Alto), October 26 (Red Bluff), November 2 (Santa Rosa), November 16 (San Jose)

Troop Camping Certification Plus: November 8 (Pescadero)
---
SHOP OUR RETAIL STORES!
Start-up Kits for Volunteers: Free Bag Included!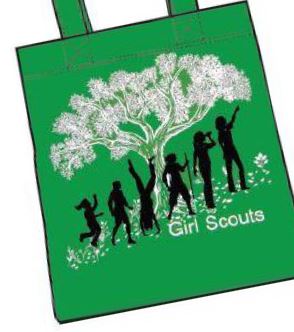 Just like the girls, you are getting ready to take the next step on your Girl Scout Journey. Get a free bag to organize your Girl Scout paperwork or supplies through Nov. 15 (or while supplies last). Kit includes three items: 1) a Girl's Guide to Girl Scouts; 2) a Journey Guide Book Set OR Transforming Leadership; and 3) a tab set with pins, a shirt or jacket, or a scarf. And you'll get to choose a FREE green or blue GSNorCal bag!

Click here to shop online at your convenience, 24/7! Click here for hours & locations! You can also keep up with the latest and greatest items in our Retail Stores on Pinterest!
---
MISSED IT LAST TIME?
California Pizza Kitchen Family Night Out – Oct. 17 – Greater Bay Area
Join Girl Scouts in a unique fundraiser at California Pizza Kitchen (CPK). CPK will host Girl Scouts at 10 of their Greater Bay Area locations. Best of all, 20% of sales generated from To-Go and Dine-in Orders will be given to Girl Scouts of Northern California! So swing by for lunch or dinner or just an afternoon snack. Click here for their menu. Flyer must be present for GSNorCal to receive donation, click here for the flyer.

Playing the Past Workshop and Portraits of the Past Show – Oct. 11 – San Jose
Juniors sign up to complete many of the requirements for your Playing the Past badge! This show is a great opportunity for girls of all ages to learn about the exciting history of Santa Clara County and has been specially scripted for the Girl Scouts of Northern California! Click here to sign up and learn more!



Operation Electricity! Power It Up! – Nov. 2 – San Jose


Spend an electrifying day with engineering students and SWE members creating your own unique, working Operation-like game board. Cadette girls will even learn how to solder! Click here for more information.



Agent of Change Journey Kick-Off – Nov. 3 – Vacaville


The power of one girl, is amazing! Explore your Super Hero powers as you get ready to change the world through the Agent of Change Journey! Adults, this program is for you too! While your girls are exploring their leadership potential, you will participate in a concurrent workshop all about guiding your girls through this Journey and many more! Click here for more information.



Microsoft's Digital Photographer Workshop – Nov. 3 – San Francisco


Learn how to use a digital camera to create great shots then transform your photos to a collage and build an interactive world with Photosynth. This is great information and inspiration for your Agent of Change and aMuses Take Action projects! Click here for more information.



Brownie Badge Bonanza – Nov. 9 – San Bruno


Brownies can kick-off the fall by exploring four different badges and how they connect to their Girl Scout Journey. Girls will complete at least one badge step from each of those badges! Click here for more information.



Holiday Extravaganza – Nov. 1 – 3 – Fairfax
Spend the weekend with the talented and creative members of our Girl Scout Alumnae and friends and return home with lots of hand-made gifts and decorations. Contact Martha Bratoon at dpueblos@aol.com to register.
Amazing Race – Nov. 8 – Fairfax


The Girl Scout Amazing Race (based on the CBS show) is a full weekend of physical and mental challenges. Girls are in charge of navigation and decision-making, adults only participate in some challenges. Click here to join the race or click here to join the filming crew.
10th Year of "Operation Holiday Cards" - Deadline to Turn in Cards is Nov. 15
This will be the 10th year that SU 620 has hosted the "Operation Holiday Cards" Service Project and we're hoping to break all records ... with your help! Please click here for all details, including the contact, Michelle Eacret, for any questions. IMPORTANT; Please make sure your cards "arrive" at the San Jose Council office by November 15 (unless you've made special arrangements with Michelle Eacret). Let's cheer up some service members during the holidays!
2014 destinations Have Been Posted
What are your plans for next summer? Are you looking for adventures, service projects, travel to other parts of the world or just a chance to make new friends doing something you love to do? Now's the time to check out your options and apply for a 2014 destinations event. Click here to see the 2014 destinations! Applications are now being accepted for all events. Pick your top 3 choices and send in your applications. Please mail completed applications, including your essay and two letters of reference, to the San Jose Office: 1310 So. Bascom Ave., San Jose, 95128. For questions, contact Sandy Norman at slnorman@pacbell.net.
North Coast Area Catholic Religious Recognitions - Nov. 2 and Jan. 18-19


For Brownies and Juniors in the North Coast Area, parents should contact Mary Allen at MAllen@GirlScoutsNorCal.org or 800-447-4475 ext. 3002 to get started on their Catholic religious recognitions. Older girls in 7th-12th grades have the opportunity to work on recognitions in a group setting. Order the workbook as soon as possible from the National Federation for Catholic Youth Ministry at 202-636-3825 or NFCYM.org. Please contact Mary Allen to obtain prerequisite homework that must be completed prior to attending the first workshop on November 2 in the Santa Rosa area.
Lead the Way Conference Early Bird Special - through Oct. 31
Older girls, register now for a discounted price on Lead the Way Leadership Conference for Young Women. Harness your power to make change in the community while developing your leadership and business skills. Enhance your interviewing technique, your ability to lead meetings and confidently make decisions. Learn how to communicate effectively to get what you want. On breaks and in evenings, have fun swimming, playing, watching movies, competing or just hanging out with your friends. Share this message with your friends to help them save too. Early bird rates are only good through October 31! Click here for more!
---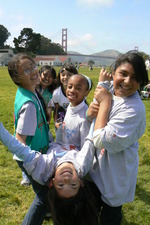 Donate Now, and Get a Girl Started on Her Path!
Financial support for Girl Scout programs is needed and appreciated. You can make a donation by check, gifts of stock, or credit card either by mail or online by clicking here.
---
Girl Scouts of Northern California Job
s
You can search open positions and apply online by clicking here. Thank you for referring our jobs to qualified friends.