Week of Dec. 2, 2013
GirlScoutsNorCal.org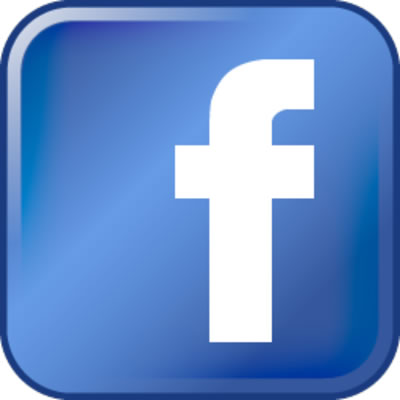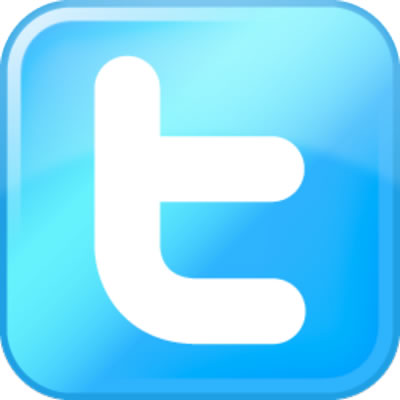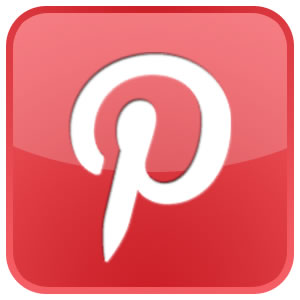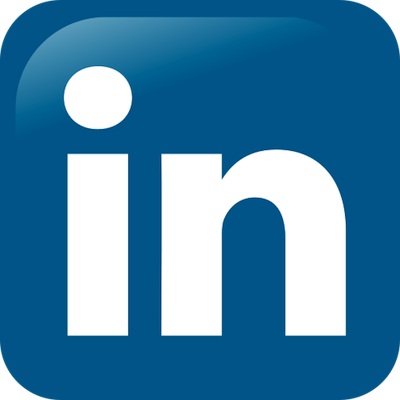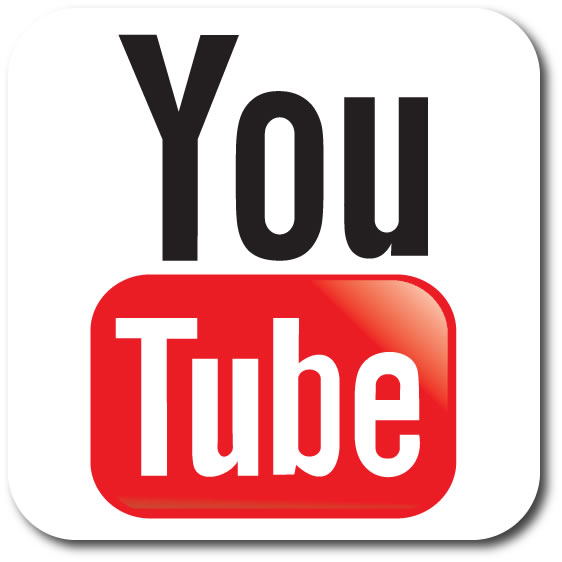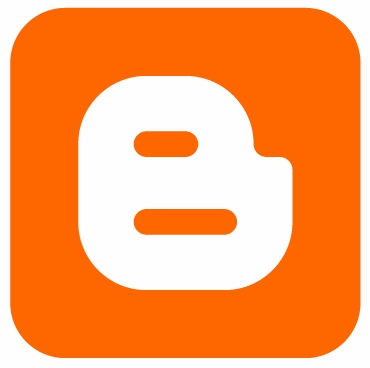 Tomorrow is #GivingTuesday - Join Us and Post Your UN-selfies!

What is #GivingTuesday? Well, we have one day for giving thanks, two days for getting deals - so how about following all that with a day for giving back? Tomorrow, Tuesday, Dec. 3, is #GivingTuesday. Giving is a cornerstone of Girl Scouting - from the earliest age, Girl Scouts give back to our communities through service projects - plus, our organization depends on gifts of time and financial donations to make our mission happen! Join us tomorrow on social media as we recognize #GivingTuesday by posting an "UN-selfie" - an unselfish self-portrait that expresses your way of "giving" rather than yourself. Here's how:
Take a photo of yourself holding a card or piece of paper that explains how or why you (and your friends and family are "giving" back this year.

Post to your own social media, and also share on GSNorCal's social media:
GSNorCal Offices/Shops Closed Dec. 12
All GSNorCal shops and offices will be closed Thursday, December 12. Our online shop will remain open, and you can always find shop contact information and upcoming closures on our website.
Cyber Monday Deals in GSNorCal Online Store Till Midnight Tonight!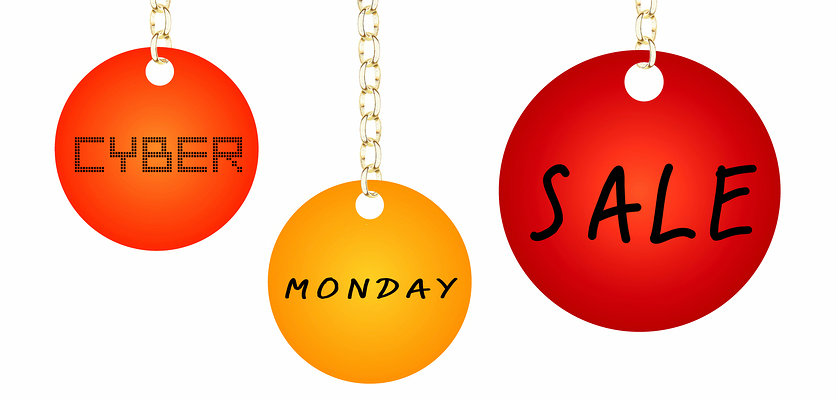 It's Cyber Monday, so we've extended our Black Friday deals till midnight tonight in our GSNorCal Online Store! Up to 50% off toys, craft sets, and more! Click here to shop and browse!
---
FOR ALL AGES


Space Cookies VEX Robotics Competition – Dec. 7 – Modesto
Come cheer on the Space Cookies Girl Scout VEX robotics team of 7th-12th grade girls as they compete in the "Toss Up" challenge at Modesto Junior College. Free and open to the public. Click here for more information.

Monster Energy Supercross – Jan. 25 - Oakland
Monster Energy AMA Supercross, an FIM World Championship, is the premier indoor motocross circuit, comprised of 17 heart-stopping races. The best riders from across the globe, like Ryan Villopoto, James Stewart, and Chad Reed seek to outrace each other on the most challenging courses. Tight corners, fast straight-aways, and vertigo-inducing jumps pack excitement into every inch of dirt. Email GroupSales@coliseum.com to get your tickets or click here for other fun Girl Scout Days.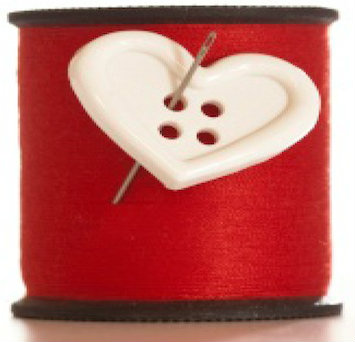 Sew4Love - Feb. 7, 8, & 9- San Jose
Share your hearts and talents this Winter by volunteering with Sew4Love. Children and adult quilts, polar fleece hats, tote bags, and pet beds will be donated to local charities in the San Jose Area. All levels and talents welcome! Click here for more information.

Tech Museum – Jan. & Feb. – San Jose
Girl Scout troops qualify for group rates. Visit our galleries with your troops or see a film in The Hackworth IMAX® Dome Theater. Also, new programs here at The Tech Museum of Innovation have been designed for the new Badge and Journey system. Experience hands-on science learning and begin the process to earn your badge. Book early, space is limited! Click here to start your journey.

Discount: Cryo Cream Ice Cream Parlor - Dec. 13 - Burlingame

Cryo Cream uses an organic liquid ice cream base, blends in flavors, and blasts out liquid nitrogen to create freshly made, creamy ice cream frozen instantly before your eyes! Wear your Girl Scout uniform to the store that Friday between noon-10 p.m. to receive a special 15% discount and learn about the science behind the process as you enjoy your tasty, frozen treat. Cryo Cream is located at 240 Park Road, Burlingame.



Green By Nature Events


Looking for something to do early in the new year to get your troop exploring the outdoors? Check out these great opportunities from Green By Nature. Explore the wind and water all around the bay and around our council! Click on the dates to learn more or sign up.
---
FOR OLDER GIRLS
Every Body's Beautiful Essay Contest - March 14 - Online Submissions
Share your story about what "beauty" means to you and enter to win up to $300 in cash prizes! Eating Disorders Resource Center (EDRC) will soon be putting on their 5th annual essay contest for middle and high school students in Silicon Valley. The contest invites 6th-12th grade students to share their insight about the meaning of beauty and self-acceptance. Middle school and high school student essays will be reviewed separately, and the top three essays from each age category will be awarded cash prizes. Click here for more details.

Council Trips for 2015 and 2016
Have you ever thought about what it would be like to travel to different parts of the world with other Cadette/Senior/Ambassador Girl Scout members from our council? Here's your chance. Enrollment is now open for girls. Cadettes will be visiting London in 2015 and Savannah in 2016. Seniors and Ambassadors will visit Paris in 2015 and Peru in 2016. For more information on how to enroll, including details on age requirements, itineraries and prices, please contact Sandy Norman at slnorman@pacbell.net.
---
FOR YOUNGER GIRLS
Holiday Parents Night Out! - Dec. 14 - Sebastopol
A Holiday Parents' Night OUT! Do you have some shopping to do? A holiday party to attend? Have your kids come to our fun evening of activities! Pizza, cookie decorating, games, songs - lots of fun! Contact Karen Amoruso at (707) 546-2695 or gstroop10679@gmail.com - click here for more.

Make, Build, Play! – Jan. 11 – San Jose
Daisies, Brownies, and their leaders can make, build and play! Make a rocket with simple materials or build a spaceship out of fun materials. Play is the best part of the day as you use what you just made. This program is in collaboration with the Junior League of San Jose's signature project "Make, Build, Play," a partnership with Resource Area for Teaching. Click here to get started.



Tennis Play Days – Jan. & Feb. – Council Wide


United States Tennis Association (USTA) Girl Scout Play Days introduce tennis through various games and activities to girls that have little experience in the sport. Shorter courts and equipment sized to each girl will be used. Girls 10 and under receive a FREE USTA membership for one-year! Click here to learn more.

Self Defense 101 – Jan. 25 – Foster City
It is time to be safe and strong! Learn how to be safe in the everyday world by participating in this fun and exciting self-defense class. Using hands-on exercises, you will be transformed into a confident, powerful girl to be reckoned with! Please click on desired session: 1 p.m. or 3:30 p.m.

Make it Green, Get Moving, and Breathe! – Jan. 26 – Santa Clara

Engineering student leaders will make this a green, eco-friendly day of fun! Girls will participate in a campus field trip, complete parts of the TechKnows Make It Green program, begin first steps towards the Energize and Aware Awards, and leave with a plan to complete their It's Your Planet Journeys. This will truly be a day of discovering, connecting and taking action! Click here to get started.



Daisy Fun – Jan. 25 – Redding


Learn about local animals and encounter them up close and personal. Find out about forests as you look at "tree cookies" and make a necklace. Discover history as you participate in the same activities children did in the past. Start exploring now.

Wonders of Water Journey Kick-Off – Jan. 25 – Lafayette
Water's everywhere! You enjoy water every day by drinking, swimming, watering and so much more. Join your fellow Brownies as you kick-off your Journey with fun all about water! Click here to register.
---
ADULT EDUCATION
Adult Learning Classes
These are just a few of the great adult education opportunities available thanks to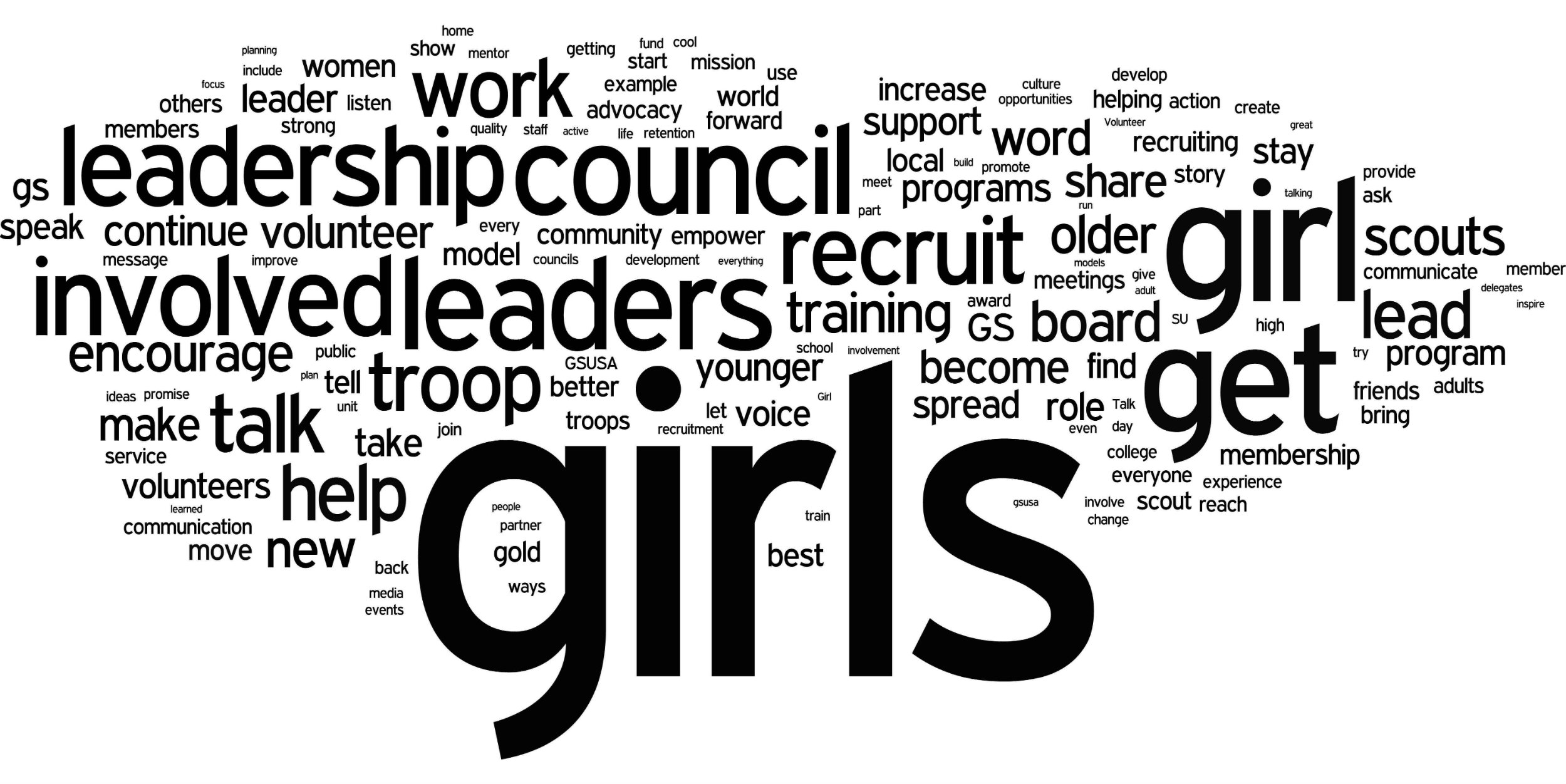 our volunteer learning facilitators. For a complete list and to register in advance online, please click here to visit our website.
American Red Cross First Aid & CPR: December 14 (San Jose) January 11 (Chico) January 12 (Fairfield)

Brownie Leadership: December 10 (Red Bluff)

Troop Camping Certification Plus: January 17 (Pescadero) March 22 (Pescadero)

Wilderness First Aid: March 22 (San Jose)
---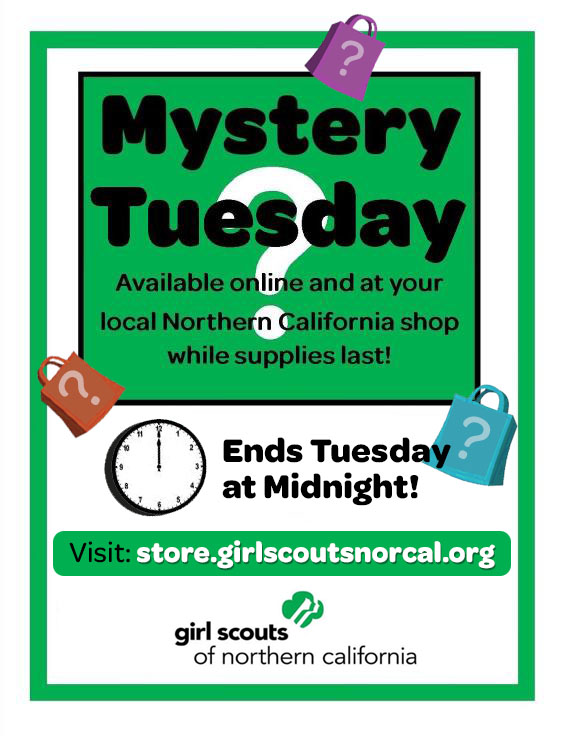 Mystery Tuesday Deal for You!
Mystery Tuesday is tomorrow! Check the mystery deal in our shops and on the web. Sale lasts through midnight tomorrow while supplies last!

The Perfect Gift says Girl Scouts. Check out our stores to find gifts for all ages. Click here to shop online at your convenience, 24/7! Click here for hours & locations! You can also keep up with the latest and greatest items in our Retail Stores on Pinterest!
---
MISSED IT LAST TIME?
Winterfest 2013 - Dec. 7- San Jose
Winterfest bells are ringing, bringing hand-made crafts, unique goods, and fun activities for the whole family! Girl Scouts' family and friends are invited to shop and participate in the magical merriment of this annual event! Indulge in the holiday- take a stroll down Elf Expressway and peruse the girl-run shops and activities while enjoying one of our delicious Singing Lemons or Oranges. Register now and remember to bring 2 non-perishable food items for the Second Harvest Food Bank.

Stanford Women's Basketball - Dec. 14 - Stanford
Shoot hoops like a Cardinal and hit the court with Stanford Women's Basketball Team as they invite all Girl Scouts to join in a private pre-game clinic before they're big game against the Gonzaga Bulldogs! Not a player?... no problem! Discounted tickets to the game only are also available. Click here for more information!

The Velveteen Rabbit- Now - Dec. 15 - San Francisco
Brimming with wit, festive costumes, madcap characters and the perfect amount of holiday cheer, Margery Williams' classic tale of a well-worn nursery rabbit that becomes real, is told through music, dance and a powerful narrative in this ODC Dance Company rendition. The Velveteen Rabbit celebrates the unique relationship between a little boy and his stuffed rabbit, and the enduring power of love. Click here for the brochure or click here to order tickets.

Microsoft's Digital Movie Maker Series – Begins Jan. 5 – Palo Alto
Unleash your creativity and take on the world of movie making! Become your own producer, director, animator, and designer. Choose a background scene, write a narrative, develop characters, and add transitions, music, titles, and ending credits. Click here to start your movie making career.

Microsoft's Web Designer Series – Begins Jan. 6 – Corte Madera
Let the professionals at Microsoft show you how to create the web site of your dreams! Choose your topic, your site host, create your blueprint, upload your content and even advertise your site with social networking and/or a party! This is great inspiration for your Take Action projects with any Journey and completes all requirements for the Website Designer Badge. Click here to start the fun now.

To Kids From Kids Holiday Project - San Mateo Dec. 7, Alameda & San Francisco Dec. 14
Since 1985, Girl Scouts, all levels, have been encouraged to participate in this girl run project by providing gifts for at-risk children who might otherwise receive nothing and volunteer on packing day. Our 2013 projects will be held in Alameda, San Francisco, and San Mateo. Logistics (date, volunteer shifts, donation drop off times) vary with by location. Visit galarc.com/gs/tkfk or click here for your county's needs and ways to participate. Together we make a difference!

Seeking 2 Girl Members for GSNorCal Board of Directors - Application Deadline Jan. 3
The Girl Scouts of Northern California Board of Directors is looking to appoint two girl members to the Board for the 2014-2015 year! This is an exciting and rewarding opportunity for girls currently in 9th-11th grade. If you have an interest in learning how policy and strategic plans are formulated and have wondered what Boards of Directors really do, please apply now! Please review the Roles and Responsibilities, online here, then complete the application, online here, and submit no later than January 3, 2014. Finalists will be interviewed. Questions? Contact Shoba Krishnan, GSNorCal Board Member and Board Development Committee Member, skpgjota@yahoo.com.
---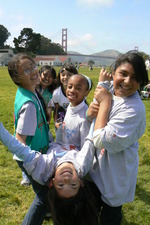 Donate Now, and Get a Girl Started on Her Path!

Financial support for Girl Scout programs is needed and appreciated. You can make a donation by check, gifts of stock, or credit card either by mail or online by clicking here.
---
Girl Scouts of Northern California Jobs
There are several positions open at Girl Scouts NorCal. Click on a link below to learn about open positions:
We are also seeking staff members for our GSNorCal summer camps - visit camprocks.org to learn more! Thank you for referring our jobs to qualified friends.