January Through March Events Open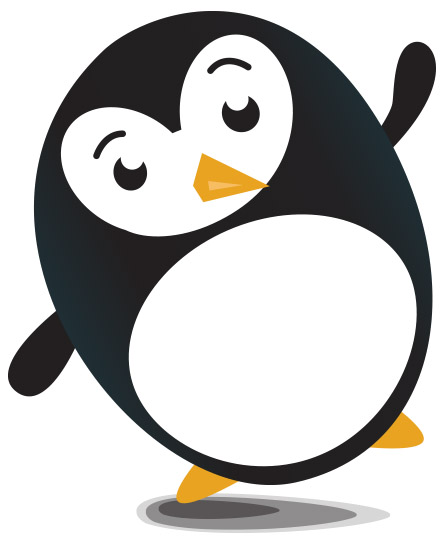 Today all Master Calendar events through March 30 are open for registration! Get online today and sign up for th,ings like Snow Dogs, Shoreline Explorers, Introduce a Girl to Engineering Day, Sleepover at Coddingtown Mall, and so much more. Click here to start registering.
Good Luck with Fall Sale; Download Your Booth Resources!

Thanks to all the girls, volunteers, and families who are starting the public part of Fall Sale on Friday! We have great resources available for you to print for booth sales in our Fall Sale Marketing Tools section online here, including posters, flyers, social media images, and a Care to Give can wrap.

UPDATED & NEW: Safety Activity Checkpoints
All of the Safety Activity Checkpoints have been updated on our web site to reflect the changes by GSUSA! There is a Safety Activity Checkpoints for over 48 common activities ranging in topics from parades to windsurfing. The main change with each Safety Activity Checkpoint is under the section titled: Prepare for Emergencies. This area of the checkpoint is where the First aid requirements are listed. A list of all changes is available on our web site. NEW this year – Two new Checkpoints have been released by GSUSA! 1) Camping Safety Activity Checkpoint; 2) Trip / Travel Safety Activity Checkpoint.
Come join us on Saturday, February 1 at Cesar Chavez Middle School in Union City for GSNorCal's largest adult learning one-day event! Whether you're interested in learning about a practical, hands-on approach to using Journeys with your girls or perhaps learning a new craft like how to make Upcycled SWAPS, there's something for everyone at Discoveree. Workshop sizes are limited, though. Sign up today so you don't miss out! Click here to register and also to view a complete event brochure. Questions can be directed to VolunteerLearning@GirlScoutsNorCal.org or by calling 800-447-4475, ext. 2091.

Volunteer Support and Networking on Facebook Groups for All Council Areas!

Are you looking for a place where you can ask questions and get help from other volunteers and council staff? A quick way to find out about events and activities specifically for your area? You should join one of GSNorCal's Facebook groups, now operating in every area of our council! You must have a Facebook account - click a link below and ask to join, and we'll be glad to welcome you!
Bay Area Girl Scouts • North Coast Girl Scouts • Redwoods Girl Scouts • Butte County Girl Scouts • Shasta Trinity Girl Scouts • Tehama & Glenn County Girl Scouts
New First Aider Online Course Now Available!
"Girl Scout First Aider" online course is now available on our website. This course is required for any volunteer who will serve as the first aider for Girl Scout activities or events, and must be taken before you serve in this role. The course length is 70 minutes and will cover topics such as; the first aider's roles and responsibilities, preparing for emergencies, Girl Scout processes and procedures and treatment protocols. The course is available online here.
Also, each first aider is required to download the newly revised "GSNorCal Health & Safety Plan for Activities & Events" and carry it with them while acting as a first aider for any Girl Scout activity or event. It is available on our website under the forms section or online here.
Golden Gate Bridging Opens Soon!
Registration for GGB 2014 will open November 11. Click here and bookmark this page; a registration link will go live on the GGB page at 10 a.m. Pacific Time.
Stores/Offices Closed All Day December 12
All GSNorCal offices and stores will be closed Thursday, December 12. The online store will be open.
---
FOR ALL AGES
Plankton on the Pier – Nov. 23 & Dec. 7 – San Francisco
Brownies, Juniors and Cadettes! Explore and discover the world of life that is in one drop of water with the Gulf of the Farallones naturalists. Learn about microscopic animals and work like a scientist in the Plankton Lab! Want to join in on the adventure? Sign up here: Nov. 23, or Dec 7 at 10 a,m, or 1 p.m.



Cell Phone and Handheld Electronic Recycling Program


Is your troop interested in helping care for the environment? Reverse Recycling is offering the Dialers for Dollar$ Program to troops. If you sign-up, your troop will receive a free barrel to collect the devices in and earn $3 per pound of donated electronics. Bring the barrel to events or troop meetings to begin your collection. Refer to p. 114 in CRG for info on Money Earning of this kind. To sign up, email dialersfordollars@reverserecycling.com.

The Future I See


Imagine it's 2050. What does the world look like? How have you used technology to change the world? Have you maintained cleaner air or water? Found a new means for people to communicate? Invented another way to travel? In a new contest, Girl Scouts Speak Out! encourages girls to make a video PSA featuring their visions for a brighter tomorrow, including how they'll use technology to change the world for the better and create a healthier, happier future. The contest is in partnership with DELL and is titled "The Future I See..." Entries will be accepted through January 15, 2014, and the contest is open to all Girl Scouts. Voting on entries closes January 31. Find out more.

January is All About Basketball
Whether you like the Golden State Warriors, Cal Bears or the Sacramento Kings, we have a game for you. Check out the GS Days page to see what game you might want to go to.

Disney On Ice present Rockin' Ever After! – Feb. 21 & 28 - Oakland & San Jose
Jam to a Scottish jig as a group of royal contenders from the latest Disney Pixar film, Brave, compete to win the heart of headstrong, sharp-shooting Merida, making her ice debut! Click here for more information.
---
FOR OLDER GIRLS
Calling All 11th and 12th Grade Ambassador Girl Troops!
Are you looking for a money-earning project for your troop? The Discoveree Committee is looking for a troop to run the concession stand at Discoveree on Saturday, February 1. You bring the goodies and sell them to support your troop's activities and projects. Application forms are due by December 1. Click here to download an application form on the Discoveree page. Scroll down to the bottom of the web page. Call Barbara Jean Guiot at (925) 323-8260 if you have any questions.
GGT: Air Cadettes at Hiller – Nov. 9 - San Carlos


Girl Scouts in uniform and their adult leaders may visit the Hiller Aviation Museum at no charge November 9. At 11:45 a.m., pilot and author Karen Morss will discuss her experiences in aviation.No reservations necessary, don't miss this opportunity to visit Hiller Aviation Museum and learn more about the events and programs held throughout the year. Click here for more information.
Backpacking Interest Group Beginner Training - Dec. 4 - Los Altos
Interested in backpacking with the Girl Scouts? Attend the Backpacking Interest Group's Beginner Training Session on Wednesday, December 4, 7-8:30 p.mm in Los Altos, and then join us on overnight trips to local Bay Area parks. In the summer we run a 9-day trip. No prior experience is required and we have gear for loan. A $5 donation is requested for the training. Local trips cost $15 per night. BIG welcomes Girl scouts 6th grade and up, and adults on a space-available basis. Girls should attend the training with a parent. RSVP for location to leaders@girlscoutbackpacking. Visit the website or click here for more.
Global Overnight Congress 2014 - Jan. 18-19

Explore global issues that impact girls like you at the Global Overnight Congress on January 18-19. Open to older girls, the Congress is a new way to look at our world. Interactive games will challenge participants to govern a small impoverished nation trying to create jobs, prioritize human rights, and have a more intimate look at the role of hunger, education, and poverty on the everyday life of girls and women. Presented by an experienced team of Ambassadors, the GOC is being shared with the North Coast/Santa Rosa area for the first time. Visit the website or click here for more.
---
ADULT EDUCATION
Adult Learning Classes
These are just a few of the great adult education opportunities available thanks to our volunteer learning facilitators. For a complete list and to register in advance online, please click here to visit our website.
American Red Cross First Aid & CPR Level 1: November 7 (Pleasanton)

Backpacking: November 12 & 14 (San Jose)

Daisy Leadership: November 7 (Red Bluff),

No

vember 23 (San Jose)

Extended Travel: November 7 (Chico)

Junior Leadership:

November 19 (Red Bluff, Redding), November 23 (San Jose)

Teen Advisor: November 21 (Redding)

Troop Camping Certification:

November 16 (San Jose)

Troop Camping Certification Plus: November 8 (Pescadero)
---
Click here to shop online at your convenience, 24/7! Click here for hours & locations! You can also keep up with the latest and greatest items in our Retail Stores on Pinterest!
---
MISSED IT LAST TIME?
North Coast Shining Stars Adult Recognitions Event - Nov. 14
Join us as we honor extraordinary Girl Scout adults in the North Coast area as they receive the awards they so richly deserve. Friends and families are welcome. November 14, 6:30 p.m. at Re
dwood Credit Union, 3033 Cleveland Avenue, Santa Rosa
.
Click here for information.

3 Cheers for Animals – Dec. 7 & 14 – Redding & Chico
Our littlest Girl Scouts will learn caring for animals is like caring for themselves. Through fun activities and lively conversation, girls will examine what "caring" looks like and learn respect for others. Click here for Redding or click here for Chico.



The Nutcracker – Dec. 6, 7, 8 – San Jose


San Jose Dance Theatre presents its 48th Production of The Nutcracker and 10th Annual Girl Scout Workshop. Join us backstage and learn about our special Nutcracker snow, how Clara can reappear in another costume in seconds, or how a dancer can stand on her toes. Click here for more information or click here for other fun Girl Scout Days.
---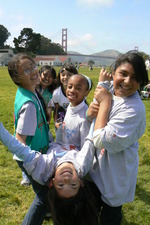 Donate Now, and Get a Girl Started on Her Path!
Financial support for Girl Scout programs is needed and appreciated. You can make a donation by check, gifts of stock, or credit card either by mail or online by clicking here.
---
Girl Scouts of Northern California Job
s
You can search open positions and apply online by clicking here. Thank you for referring our jobs to qualified friends.