May 10, 2013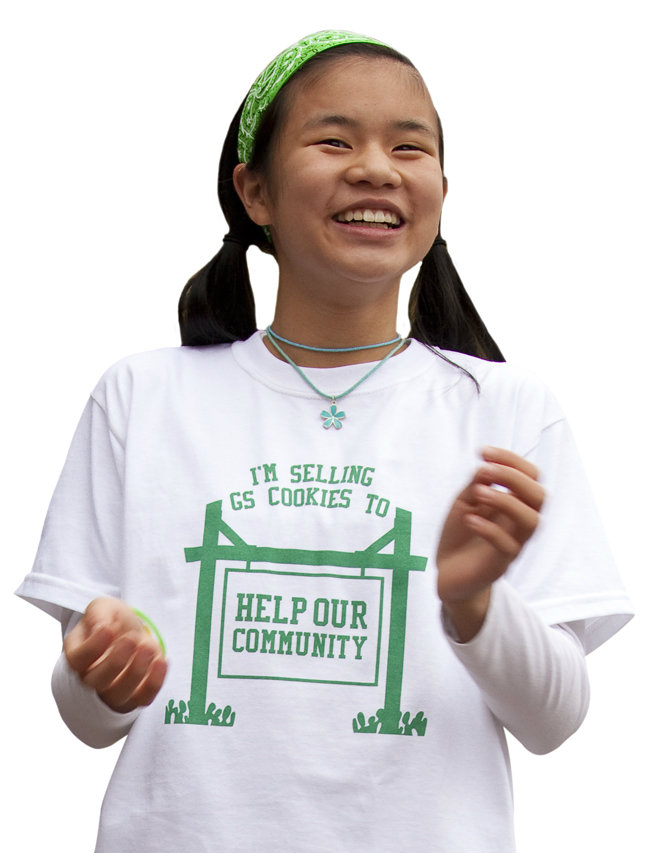 Dear Members and Friends of Girl Scouts,
We had a great 2013 cookie sale, and are looking forward to 2014. In 2014 we will be increasing the price (after 5 years at the same price) and increasing troop earnings and girl incentives.

We greatly appreciate our volunteer's responses to our recent cookie survey and are in the process of reviewing your many comments to ensure that the cookie program is fun and rewarding for girls and volunteers.



Headlines for our 2014 Cookie Sale.
We are increasing the price to $5 a box.

We are increasing average troop earnings and girl incentives from $.87/box to $1.02/box. We will provide detailed information during product sales training, as always, about what this means for individual troops and girls, depending on the number of boxes they sell and on whether they decide to earn recognitions and rewards or to earn dollars only.

We are selling Little Brownie Baker cookies – the same 8 varieties as 2013.

This chart shows "how the cookie crumbles" at $5 a box.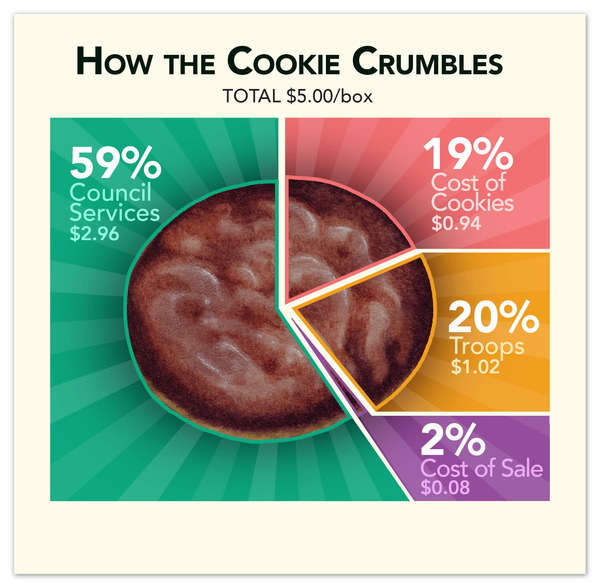 More Details on the 2014 Sale and Price Increase.
The last cookie price increase was 5 years ago in 2009.

The cookie sale is a great program and money earning activity for girls and troops, and a major source of funds for council services.
Council services ($2.96 of each box sold) is short-hand for the services and infrastructure that support volunteers, troops, local program centers, and camps. Click here for more information about Council Services.

Girl Scouts of Northern California provides services and infrastructure that support high quality, safe Girl Scout experiences for almost 50,000 girls and 31,000 volunteers in 19 counties, including: community program centers; camp properties, volunteer resources and background screening, outreach, online training, and communications.




Costs for insurance, rent, salaries, benefits, and the per box price the baker charges all have increased since our last price increase in 2009. The price increase is necessary to balance our budget and continue to serve girls and volunteers in all areas of our council. Our national organization, GSUSA, receives 100% of the $15 membership dues that girl and adult members pay each year. It is up to Girl Scouts

of Northern California to raise the funds we need to support Girl Scouting in our council.



We are charging $5/box, instead of charging girl members a $15 Council Service Fee in 2014. This will help us keep Girl Scouts affordable for all girls.


What is "cost of sale?" The cost of sale includes marketing and advertising costs to promote Girl Scout cookies; for example, during the 2013 sale we purchased movie theater ads in some parts of the council and online search word ads to send consumers to iLoveCookies.org.

Why not a $.50 increase to $4.50/box? Our baker's research shows ... customers buy cookies because they want to support Girl Scouts, they love the taste, and they want to interact with the girls selling. $5 will help girls and troops raise more funds for Girl Scout activities and will make a huge difference for our ability to reach more girls and volunteers. We hope the $1 increase means that we won't have to increase the price again for 5 years, and we can postpone as long as possible charging a Council Service Fee for girl members.

Why is a bigger percentage of the price increase going to Council Services instead of to the troops and girls? We try to only increase the price every 5 years, so the price increase needs to carry us through 5 years of rising costs – for example, as the cost the council pays the baker for cookies goes up each year, that increase will most likely erode the Council Services share. Ideally, in a well-managed council, with successful product sales, we "save up" some proceeds during the first 3 years of a price increase to help us cover rising costs during the end of the price increase. This year, for example, the 5th year at our current price, GSNorCal is operating at a planned budget deficit.
Little Brownie Baker will be our cookie baker for 2014.

We've signed a 1-year contract with Little Brownie Baker for 2014 (the same baker we had in 2013).



We know that both Little Brownie Baker and ABC have fans within Girl Scouts of Northern California – and that for every Samoas fan there is a Caramel Delight fan.


ABC is piloting a gluten-free cookie in 2014, which

we know is of interest to our members and customers. We'll be watching closely to s

ee whether ABC decides to include the gluten-free cookie in its 20

15 line up and also are watching ABC's progress on some of the technology it i

s rolling out for the 2014 sale.
Save the Date for 2014 Cookies!
Troop starting order due in eBudde: Jan. 21
Delivery: Feb. 6-8
Go Day! Public sale: Feb. 9–March 16
We greatly appreciate our girls, volunteers', parents
', and communities' support of Girl Scouts and look forward to our best sale yet in 2
014. We know that "5 for $20" was a popular refrain when the price was $4/
box. We als
o
know we have lots of creative girls out there and are going to have fun with fives as we head into the 2014 sale!
Last but not least, Happy Mother's Day to all of our amazing Girl Scout moms, grandmothers and great grandmothers! I'm looking forward to celebrating Mother's Day weekend with 5,700 Girl Scouts – mothers and daughters
–
on the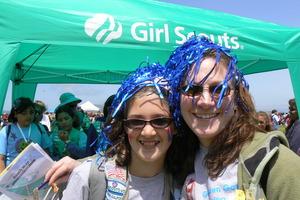 Golden Gate Bridge tomorrow. I hope to see some of you there!
Yours in Girl Scouting,

Marina H. Park, CEO
Girl Scouts of Northern California



E-mail: mpark@girlscoutsnorcal.org
Members Update Blog: marinasmemberupdates.com

Phone: (510) 562-8470, ext. 1106 · Fax: (510) 633-7925
Oakland Office: 7700 Edgewater Drive, Suite 340 · Oakland, CA 94621-0149
GirlScoutsNorCal.org

Follow Girl Scouts NorCal on Social Media!