OAKLAND and SAN JOSE STORES CLOSED this SATURDAY, May 11!
All of the retail staff from the Oakland and San Jose Stores will working at the "pop-up" store at Golden Gate Bridging. The GSNorCal Online Store will be open all weekend. Click here to place your orders.
Journey Essentials for Adults – May 30 – Walnut Creek

Are you struggling with how to implement Journeys into your Girl Scout year? Are you having trouble with Journeys and think it is too long or boring? Looking for new ideas or ways to use the Journeys in a different way? Look no further because we are hosting a special FREE presentation on the National Program Portfolio to cover all of these concerns just for you! Click here to register online.
Save the Date! Registration Opens Sept. 16 for Girl Scout Amazing Race – Marin County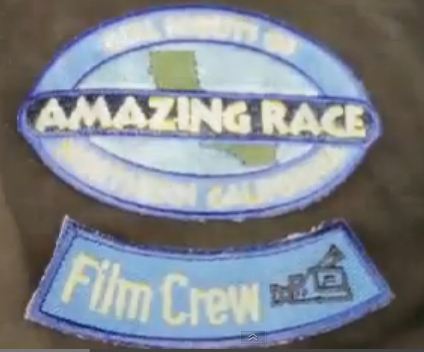 This year's Girl Scouts Amazing Race is Nov. 8-10 in Marin County! Race in your own car and participate in a weekend full of challenges. Teams consist of 1 adult and 3-4 girls. Fees include group sleeping arrangements, breakfast, and lunch. Look for a Marin County start location. Click here to check out our Amazing Race Promo video! Open to girls grades 6-12, cost is $80 per person. ALSO, girls grades 4-12 can sign up for the Amazing Race Film Crew and document the challenges and struggles of this exciting weekend of Girl Scout Amazing Race. Submit your video for use in our promotions. Fees include group sleeping arrangements, breakfast, and lunch. Cost is $40 per person.
---
FOR OLDER GIRLS
Disney Detectives – June 25 – Anaheim
Disneyland is only the most awesome place to see science come to life! Join us on this Disney destination where you will gain a new appreciation of physics in a fun and unforgettable way! You will discover ways to identify and define potential energy, kinetic energy, speed, velocity and acceleration by exploring several Disney rides including California Screamin.' Register by May 7; click here for more information.
---
ADULT EDUCATION
Adult Learning Classes
These are just a few of the great adult education opportunities available thanks to our volunteer learning facilitators. For a complete list and to register in advance online, please click here to visit our website.
3 Processes, 1 Program: May 15 (Chico)

American Red Cross First Aid & CPR Level 1: May 14 & 16 (Palo Cedro), May 18 (Novato), July 13 (Santa Rosa)

Extended Travel: May 22 (Redding)

Journey Essentials: May 30 (Walnut Creek)

Teen Advisor: April 30 (Fairfield)

Troop Camping Certification: May 19 (San Jose)
---
SHOP O
UR RETAIL STORES!

Click here to shop online at your convenience, 24/7! Click here for hours & locations!
---
MISSED IT LAST TIME?
It's Adult Recognition Nomination Time: Say Thank You to the Well-Deserving!
It's time again to nominate our hard-working, dedicated adult volunteers for National and Council awards. The Adult Recognition Booklet has been updated and can be downloaded by clicking here. Awards-at-a-Glance can be downloaded by clicking here. There is a new council award this year; Circle of Empowerment. The award is introduced in memory of, and to honor, former Executive Director of GSSCC Nancy Fox, who embodied these ideals and honors volunteers and staff who empower others to deliver the Girl Scout mission. The awards will be presented at area events this fall; deadline for all National and GSNorCal nominations is June 30. Here are the dates, so mark your calendars!
East Bay/Solano Area: Oct. 26

South Bay/Peninsula Area: TBD

North Coast Area: Oct. 24

North Central Area: Redding Nov. 6, Chico Nov. 7

Redwoods Area: TBD
Parent Night Out! - May 11 - Sebastopol
Calling all parents! Need a night out? Do your kids want a super fun evening of activities with other kids! Boys are welcome! We have the answer! Food, crafts, songs, games, and Wii! Troops 10042 and 10679 are having a Parents' Night Out on May 11 from 5:30-9 p.m. at the Sebastopol Community Church, 1000 Gravenstein Highway North, Sebastopol. Click here for registration information; space is limited so register early! Contact Karen at (707) 546-2695 or Bev at (707) 579-8915 or email gstroop10679@gmail.com with any questions!
GS Day: California's Great America Scout Family Expo – June 8 – Santa Clara
This event is a unique opportunity for Scouts and their families to enjoy a day at California's Great America just for them! From 10:00am on Saturday, the park is open to all Scouts and their families. Call (408) 986-5984 to register.



Kayaking Adventure – June 8 - Oroville


Juniors and Older! Have fun exercising your body and exciting your spirit as you discover the joys of kayaking! You will learn the basics of using the sit-on-top kayak including how to get on, get your balance, turn, control and paddle. Click here for more information.



GS Day: Raging Waters – July 6 – Sacramento


All Girl Scouts, Friends and Family come out to Raging Waters for the Girl Scout Day! It's a great way for the whole troop to beat the heat. Ride the thrilling Dragon's Den with a friend or float as a group on Calypso Cooler! It's time to take the plunge into fun. Click here for more information.
Animal Adventures Day Camp - July 23-26 - Saratoga
Animals, fun, and Girl Scouts galore. Crafts and games and so much more. With new friendships and animals, it won't be a bore. So join us at camp to play and explore! Service Unit 630 invites girls entering first to sixth grade (in the fall) to join us for our summer day camp. Our theme this year is Animal Adventures. Camp will be held at Sanborn Park in the hills above Saratoga from July 23-26. It'll include lots of animal-related crafts, games, and activities, including an animal show. Come join the fun! For more info, please click here.
Silver Award - Did You Know?


Did you know that the Girl Scout Silver Award is a project that can be done as an individual Girl Scout with volunteers helping or it can be done in groups of UP TO 4 Girls per project with volunteers helping. If you have a larger group that all want to do the same topic as a project, they should break into smaller teams and each team has one full Silver Award project. They can of course help each other with their projects as volunteers! Email awards@girlscoutsnorcal.org with questions and click here for more information.
Heritage Committee of the South Bay/Peninsula Call for Linen Donations
Are you spring cleaning and getting rid of Old Sheets & Linens? The Heritage Committee is asking you to donate old white (not dyed or printed) cotton sheets and pillowcases to use in storing our uniform collection. Holes and tears don't matter. Torn or damaged sheets and pillowcases can be used to cut garment labels, larger pieces can be used instead of tissue paper to protect the uniforms while they are in storage. Please bring your clean donations to the San Jose Girl Scout Office, 1310 S. Bascom Ave., San Jose, to go in the Heritage Room.
"Once Upon a Time" at Me and My Fella Camp - June 14-16 - Napa Co.
Join us in the Fairy Tale world of Girl Scouts at the Cove (Napa Co.) for "Once Upon a Time" at Me and My Fella Camp, June 14-16. Show your dad (or other important adult male in your life 21 years or older) the Girl Scout way to camp and enjoy the natural beauty of the Cove. Scout skills, archery, hiking, games, crafts, preparing your meals, and singing around the campfire are all a part of your rustic outdoor experience. Swimming will be available on Sunday. Register by May 17. Cost is $50 per person. For registration forms and more information contact Michelle at speirfamily@sbcglobal.net.
---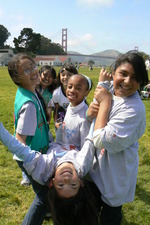 Donate Now, and Get a Girl Started on Her Path!
Financial support for Girl Scout programs is needed and appreciated. You can make a donation by check, gifts of stock, or credit card either by mail or online by clicking here.
---
Girl Scouts of Northern California Job
s
You can search open positions and apply online by clicking here. Thank you for referring our jobs to qualified friends.