Week of Dec. 23, 2013
GirlScoutsNorCal.org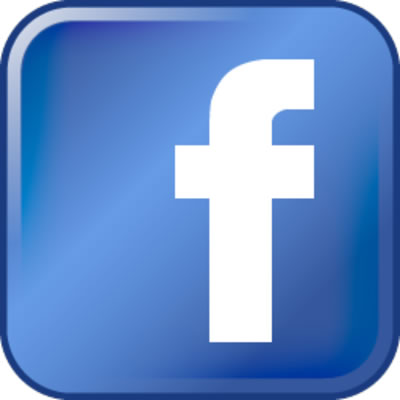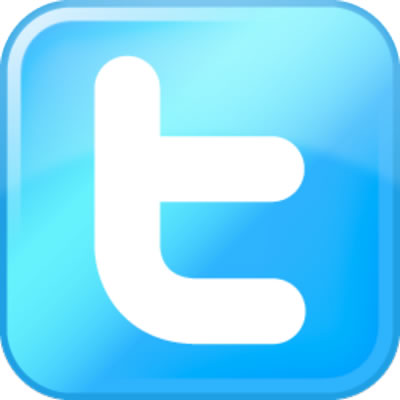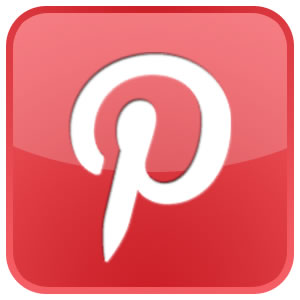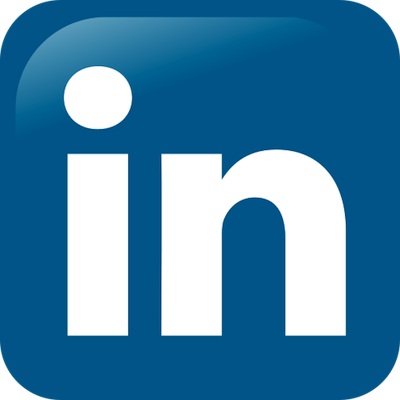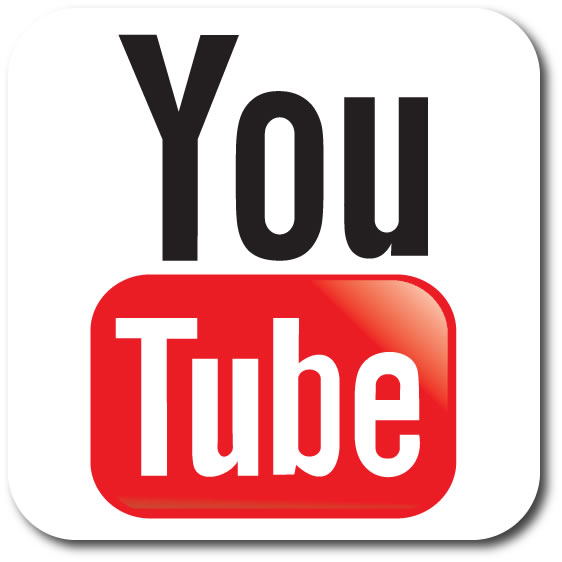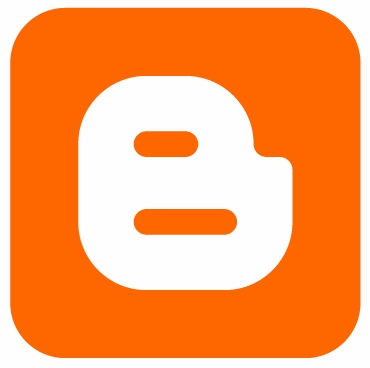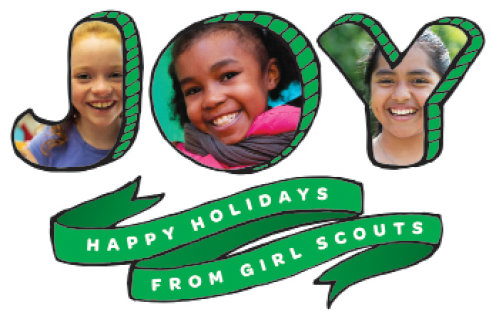 Happy Holidays from Girl Scouts NorCal!
We wish everyone a very happy holiday season! Monday Mailing is taking a break December 30 but will be back in your inboxes January 6. Happy New Year!

GSNorCal Offices & Shops Closed Thursday, January 16
All GSNorCal shops and offices will be closed Thursday, January 16 for a staff meeting. Our online shop will remain open, and you can always find shop contact information and upcoming closures here on our website.
---
FOR OLDER GIRLS
ME in MEdia Journey Overnighter – Feb. 28 – Chico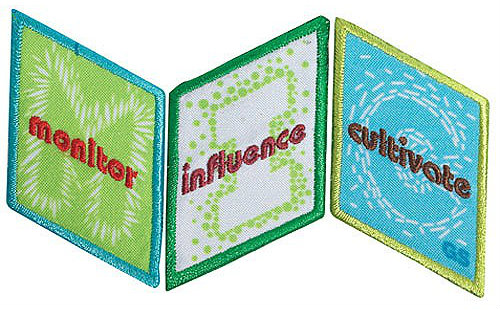 Kick start your journey! This is your chance to put some real ME in media. During this fun and interactive event, you will see ads, watch music videos and chat about the real messages they are sending. Redefine beauty and get ready to shape media: for yourself, your community and your world! Click here to start.
---
FOR YOUNGER GIRLS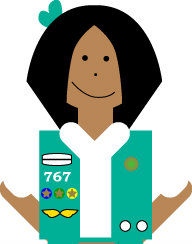 Junior Badge Jump-Off – Feb. 23 – San Bruno
Juniors can jump into spring by exploring four different badges and how they connect to their Girl Scout Journey. Girls will complete at least one badge step from each of those badges! Planned by Teens Take Over, this program will be fun, interactive and those four badges will remain a surprise. Click here to jump.
---
ADULT EDUCATION
Adult Learning Classes
These are just a few of the great adult education opportunities available thanks to our volunteer learning facilitators. For a complete list and to register in advance online, please click here to visit our website.
Daisy Leadership: January 30 (San Jose), April 5 (San Jose)

Brownie Leadership: January 30 (San Jose), March 8 (San Jose), April 5 (San Jose)

Junior Leadership: January 30 (San Jose), March 8 (San Jose), April 5 (San Jose)

Extended Travel: January 4 (Mill Valley), January 15 (San Jose), March 1 (Santa Rosa)

Event Director: January 4 (Mill Valley), March 1 (Santa Rosa)

Three Processes, 1 Program: March 3 (San Jose)

Troop Camping Certification: March 15 (Walnut Creek),April 5 (Napa), April 9 &10 (Belmont)

Troop Camping Certification Plus: January 17 (Pescadero), March 22 (Pescadero)

American Red Cross First Aid & CPR: January 11 (Chico), January 12 (Fairfield), January 18 (Santa Rosa). March 1 (San Jose). April 26 (San Jose)

Wilderness First Aid: March 22 (San Jose)
---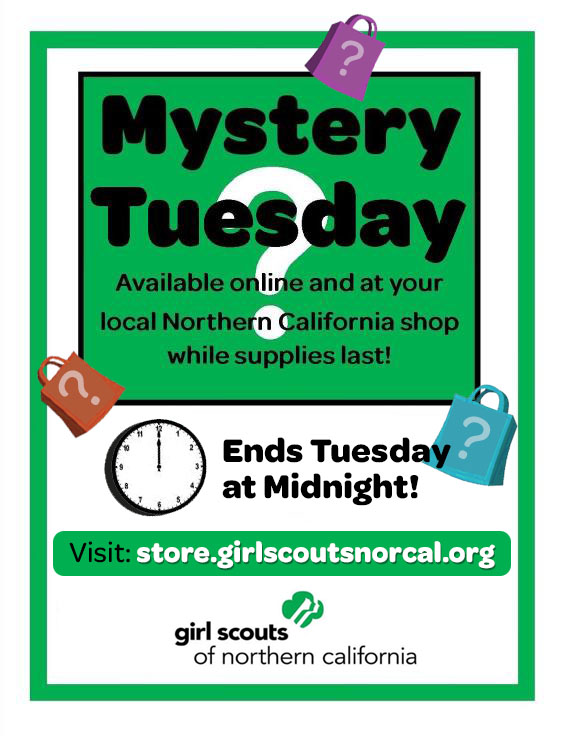 Mystery Tuesday Deal for You!
Mystery Tuesday is tomorrow! Check the mystery deal in our shops and on the web. Sale lasts through midnight tomorrow while supplies last!

Click here to shop online at your convenience, 24/7! Click here for hours & locations! You can also keep up with the latest and greatest items in our Retail Stores on Pinterest!
---
MISSED IT LAST TIME?
Tennis Play Days – Jan. & Feb. – Council Wide
United States Tennis Association (USTA) Girl Scout Play Days introduce tennis through various games and activities to girls that have little experience in the sport. Shorter courts and equipment sized to each girl will be used. Girls 10 and under receive a FREE USTA membership for one-year! Click here to learn more.

Self Defense 101 – Jan. 25 – Foster City
It is time to be safe and strong! Learn how to be safe in the everyday world by participating in this fun and exciting self-defense class. Using hands-on exercises, you will be transformed into a confident, powerful girl to be reckoned with! Please click on desired session: 1 p.m. or 3:30 p.m.

Make it Green, Get Moving, and Breathe! – Jan. 26 – Santa Clara
Engineering student leaders will make this a green, eco-friendly day of fun! Girls will participate in a campus field trip, complete parts of the TechKnows Make It Green program, begin first steps towards the Energize and Aware Awards, and leave with a plan to complete their It's Your Planet Journeys. This will truly be a day of discovering, connecting and taking action! Click here to get started.

Daisy Fun – Jan. 25 – Redding
Learn about local animals and encounter them up close and personal. Find out about forests as you look at "tree cookies" and make a necklace. Discover history as you participate in the same activities children did in the past. Start exploring now.



Wonders of Water Journey Kick-Off – Jan. 25 – Lafayette


Water's everywhere! You enjoy water every day by drinking, swimming, watering and so much more. Join your fellow Brownies as you kick-off your Journey with fun all about water! Click here to register.



Make, Build, Play! – Jan. 11 – San Jose


Daisies, Brownies, and their leaders can make, build and play! Make a rocket with simple materials or build a spaceship out of fun materials. Play is the best part of the day as you use what you just made. This program is in collaboration with the Junior League of San Jose's signature project "Make, Build, Play," a partnership with Resource Area for Teaching. Click here to get started.



Monster Energy Supercross – Jan. 25 - Oakland


Monster Energy AMA Supercross, an FIM World Championship, is the premier indoor motocross circuit, comprised of 17 heart-stopping races. The best riders from across the globe, like Ryan Villopoto, James Stewart, and Chad Reed seek to outrace each other on the most challenging courses. Tight corners, fast straight-aways, and vertigo-inducing jumps pack excitement into every inch of dirt. Email GroupSales@coliseum.com to get your tickets or click here for other fun Girl Scout Days.



Tech Museum – Jan. & Feb. – San Jose


Girl Scout troops qualify for group rates. Visit our galleries with your troops or see a film in The Hackworth IMAX® Dome Theater. Also, new programs here at The Tech Museum of Innovation have been designed for the new Badge and Journey system. Experience hands-on science learning and begin the process to earn your badge. Book early, space is limited! Click here to start your journey.
---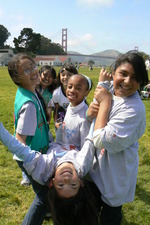 Donate Now, and Get a Girl Started on Her Path!

Financial support for Girl Scout programs is needed and appreciated. You can make a donation by check, gifts of stock, or credit card by mail or online by clicking here.
---
Girl Scouts of Northern California Jobs
There are several positions open at Girl Scouts NorCal. Click here to view career opportunities. We are also seeking staff members for our GSNorCal summer camps - visit camprocks.org to learn more! Thank you for referring our jobs to qualified friends.